Red Bull upgrades 'worth more than half a second'
The upgrades Red Bull introduced in Bahrain are worth upwards of half a second in lap time, according to Helmut Marko.
Red Bull head into the season-opening Bahrain Grand Prix as the pacesetters after their efforts at the same venue for testing, Max Verstappen setting comfortably the overall fastest time of a 1:31.720.
That time came on the final day after Red Bull had introduced an upgraded RB18, with those updates mainly focused on the sidepods which are now far more sculpted.
Auto Motor und Sport report the cooling system underneath those sidepods was also modified, while a new underbody was fitted to the RB18, all of which led to immediate progress as the team topped the morning session courtesy of Sergio Perez before Verstappen significantly raised the bar in the afternoon.
And according to Marko, Red Bull's driver programme boss, who was visibly very pleased in the Red Bull garage as those times were pumped in, half a second plus has been found courtesy of these upgrades.
"The upgrade has given us more than half a second," he told Auto Motor und Sport.
A Mercedes engineer told a similar story, the Silver Arrows having struggled to match the ultimate performance of Red Bull.
"Red Bull ahead of Ferrari, we are half a second behind by our reckoning," said the engineer.
George Russell was behind the wheel of the Mercedes W13 for that final afternoon session in Bahrain, managing to set only the fourth fastest time, 1.039s adrift of Verstappen as Mercedes struggled to overcome their 'porpoising' issue.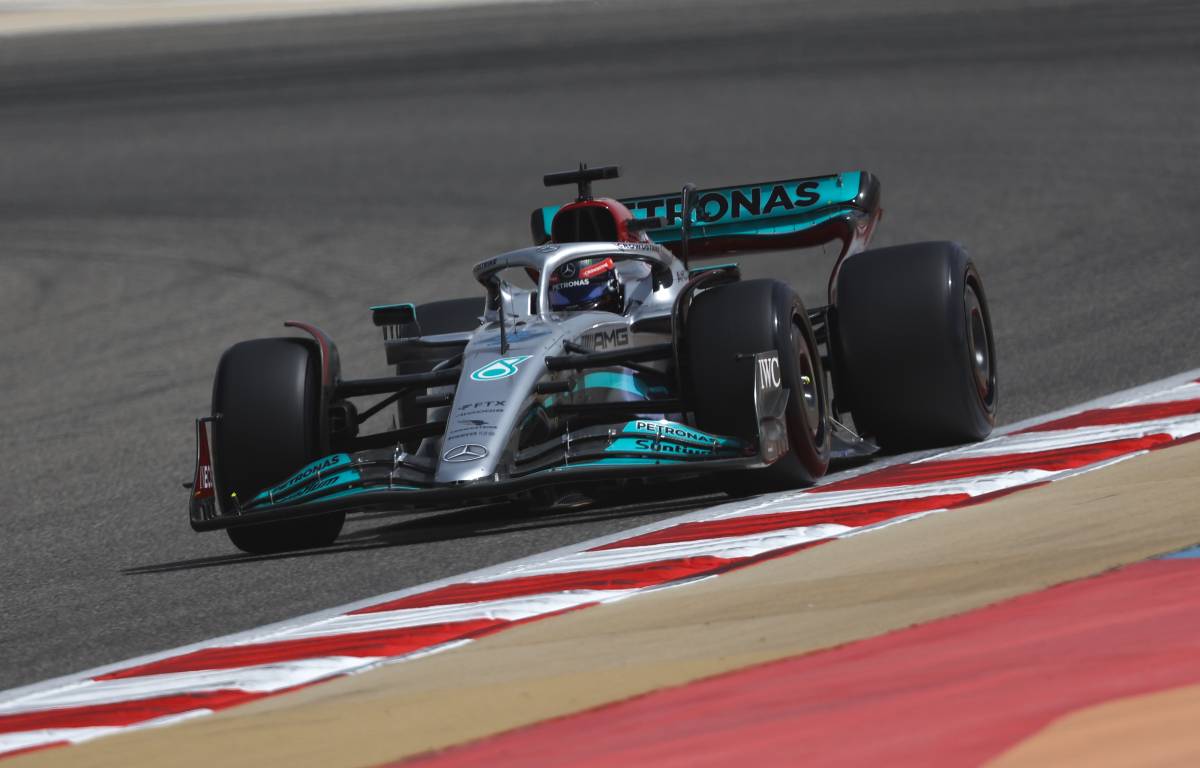 Of course, the ultimate pace of each team is not always clear in testing – and it felt like this season that was even more the case than in recent years.
The report states Ferrari may have shown their hand in Bahrain, setting their fastest time on "little fuel and full power". Charles Leclerc's best effort trailed Verstappen's by just under seven-tenths.
Both Red Bull and Mercedes, though, do not believe Ferrari's claim.
Verstappen, meanwhile, according to Mercedes, "had the engine fully revved up" when he set that fastest time, but they believe "there is more to come because they still had fuel in the tank".
Verstappen himself said nobody was giving it "full beans" in Bahrain on those push laps.
As for Mercedes, they reportedly did have the engine turned up at times, but not during the fastest laps.
According to Marko, the long-run pace from Verstappen during the day three afternoon session was also encouraging.
"Those were very strong from Max," he stated.
Auto Motor und Sport state the RB18 was kinder on its tyres during the race sims compared to the W13, but it is reportedly "significantly overweight" with team boss Christian Horner apparently pushing for the minimum weight to be increased by 20 kilograms.
However, Marko said "we are not that much over", adding "seven out of 10 teams will be overweight at the start of the season".
Verstappen labels Mercedes car as 'quite ugly'
Max Verstappen thinks the Mercedes W13 is ugly.