Red Bull wary of teams 'chasing wackier concepts' amidst floor rule uncertainty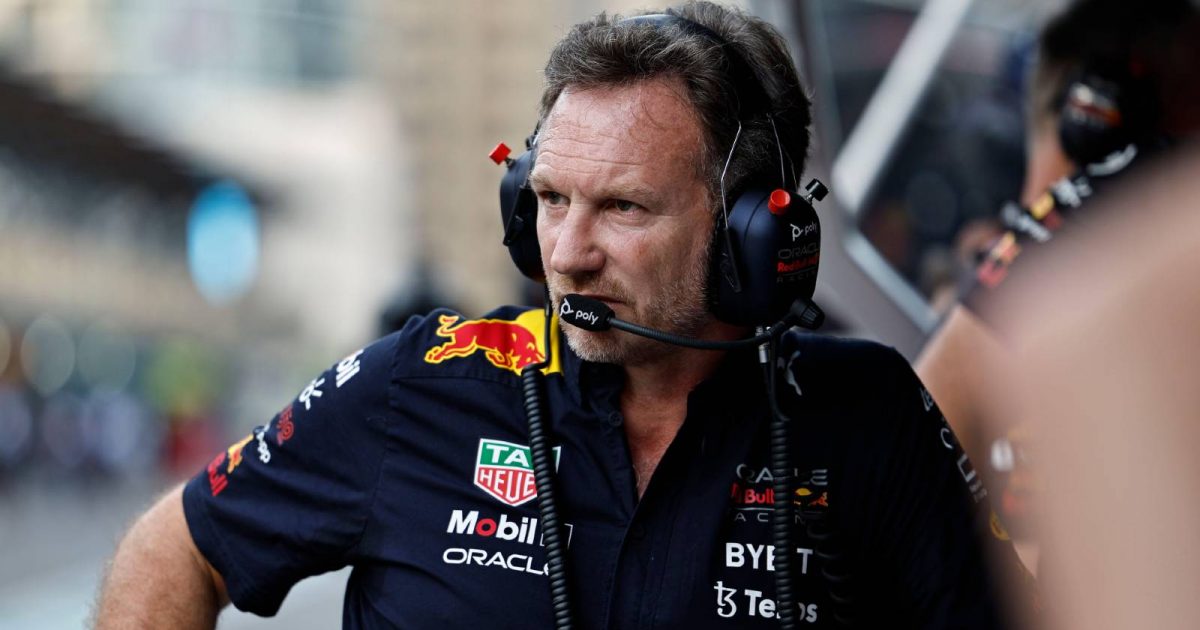 Pressing ahead with plans to tweak F1's floor rules ahead of next year's championship, Red Bull boss Christian Horner has warned the FIA risk opening the door to "wackier elastic concepts".
Although this year's regulations were initially set to carry over into 2023, the FIA have put forward a proposal to tweak the rules governing the edge of the floors in a bid to minimise porpoising.
Fearing next season teams will find more downforce, as they usually do year in and year out, motorsport's governing body wants to ensure that does not mean an increase in bouncing.
Citing the health and safety of the drivers, the plan is to raise the floor edges by 25mm as well as the diffuser throat height.
The matter was discussed during a recent F1 Technical Commission meeting but so far nothing has been confirmed.
Horner, one of the team bosses not in favour of changing the rules, has again spoken out against it.
"It's not just about the raising of the floor height, or the [diffuser] throat height, which can have an impact into components you wish to even carry over for next year," the Red Bull team boss said, quoted by Motorsport.com.
"I think there are other aspects regarding increasing the load test on the leading edge of the floor, for example.
"We don't want to get into some aeroelastic race that, whilst the height of the floor is raised, the elasticity becomes the flavour of the day and we all end up chasing wackier elastic concepts.
"I think it's important the whole package in its entirety is dealt with, rather than cherry-picking single elements."
He reiterated it could come down to protest should the FIA press ahead with their proposed plans.
"I think nobody wants to end up in a legal challenge," he added. "I think there just needs to be a bit of common sense and a bit of compromise.
"I think the problem is, again, within the current regulations, you have different amounts of wind tunnel time available based on where you are in the championship and at this late call in the day, I mean, we are at 10 past midnight for next year.
"If you are looking at a fundamental change, that can have significant consequences. So I think there is an appetite, hopefully, for a sensible compromise."
According to reports, six of the 10 teams are opposed to the rules being changed, Red Bull being one of those, as too are Ferrari who have also warned there could be legal action.
AlphaTauri and Alfa Romeo have also spoken out against it, saying any changes will have a bigger impact on the sport's smaller teams as while raising the floor height may seem minimal, it could force them into redesigning their chassis.