'Red Bull worried the handbrake is coming and Aston Martin could find another second'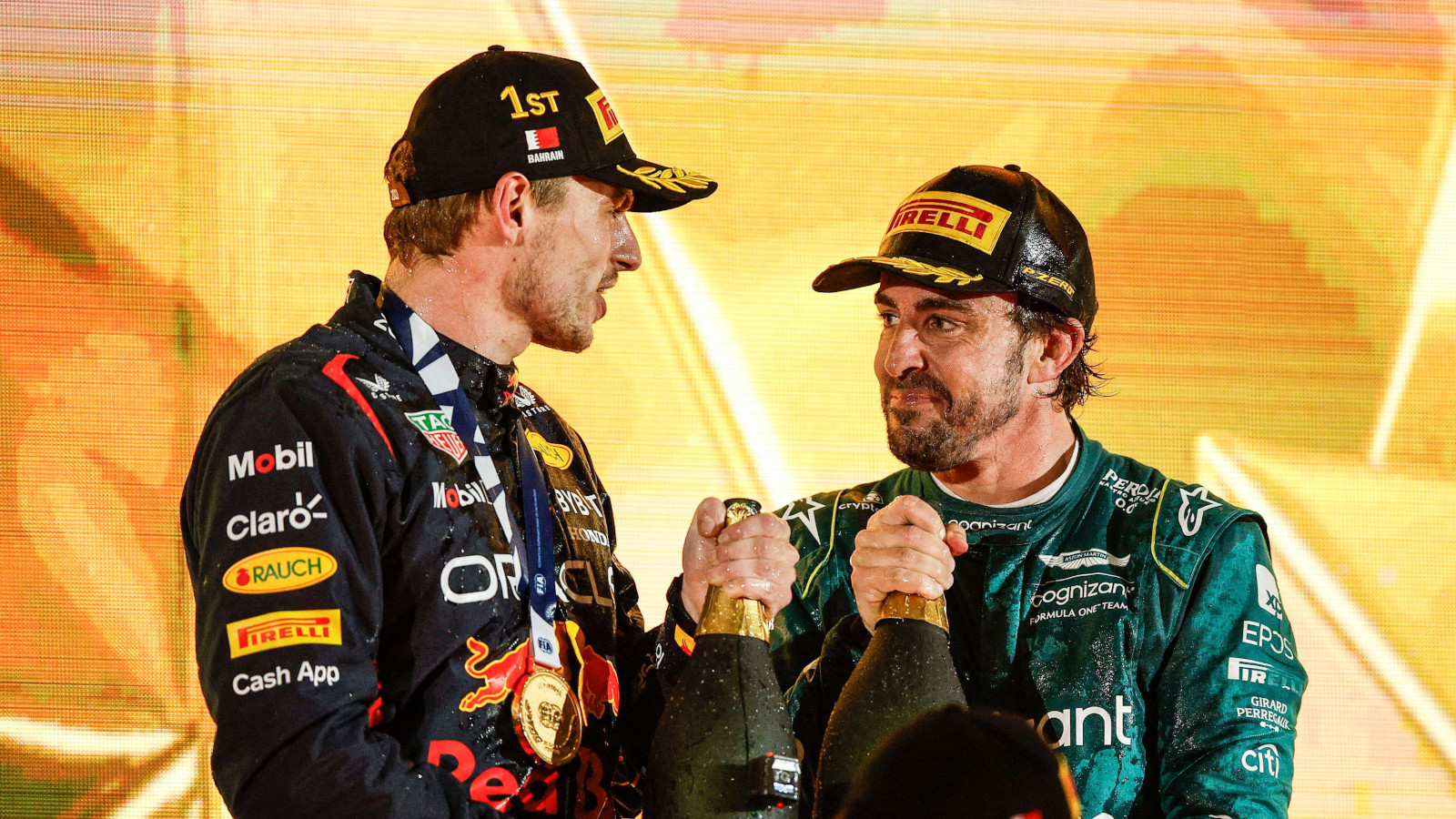 Former F1 driver Anthony Davidson says Red Bull have yet to feel the effects of their budget cap penalty, and when it does hit Aston Martin could rapidly close the gap.
Red Bull have been the pick of the field this season, the RB19 comfortable the quickest car with Helmut Marko putting their advantage at a "second" per lap in race trim.
It saw Max Verstappen win the season-opening Bahrain Grand Prix with a margin of 38s to the nearest non-Red Bull car, Fernando Alonso in the Aston Martin, while race winner Sergio Perez was 15s ahead of the Spaniard in Saudi Arabia.
Scoring 87 of a maximum 88 points with their back-to-back 1-2 results, Red Bull are 49 points ahead of Aston Martin but it's an advantage they may not be able to maintain as the season progresses given their budget cap penalty.
Red Bull went into 2023 already facing a deficit on the aerodynamic test restrictions scale given they're the reigning World Champions, but that was reduced by a further 10 per cent as punishment for breaching the cost cap in 2021.
Davidson believes when the impact of that is felt later this season, it could open the door for Aston Martin to close the gap.
"That hasn't come into effect yet," he told the Evening Standard. "Aston Martin will have 60 to 70 per cent more wind tunnel use than Red Bull. That's huge.
"That's what Red Bull's mostly concerned about — the handbrake is coming on with their development.
"Things progress so rapidly in Formula One. Aston Martin are two seconds per lap faster than last year, if they find another second by halfway through the year then they're on Red Bull speed."
PlanetF1.com recommends
Christian Horner responds to Lewis Hamilton's RB19 claims
Daniel Ricciardo provides update on F1 future as he returns to paddock
Christian Horner gives Daniel Ricciardo Red Bull update: '10 minutes away from being ready'
Horner and his Aston Martin counterpart Mike Krack were asked about that at the Australian Grand Prix weekend and whether Aston Martin's extra R&D time would be a 'particular advantage'.
Horner replied: "I guess, like anything, it's how you use it. We've got a limited amount of aero time. We're almost six months through… since the penalty started and of course it's not just this year's car it affects, it's next year's as well.
"But one would assume, up to the point that it's reset mid-season, Aston have got a lot of research time available to them. So, again, it's how you utilise it. And certainly within the confines of the budget cap as well now."
As for Krack, he agrees.
"It is what you make out of it," he said. "It is true that we have more development time.
"But we also must not forget, we have a huge gap to close and we have to also anticipate and respect that they will also not stand still in the time because they still have some time.
"So I think it will be hard, we will try everything to improve our car, not with the biggest aim of closing a gap or whatever but just to improve and continue on our journey.