Hamilton checks out Red Bull RB18's radical sidepods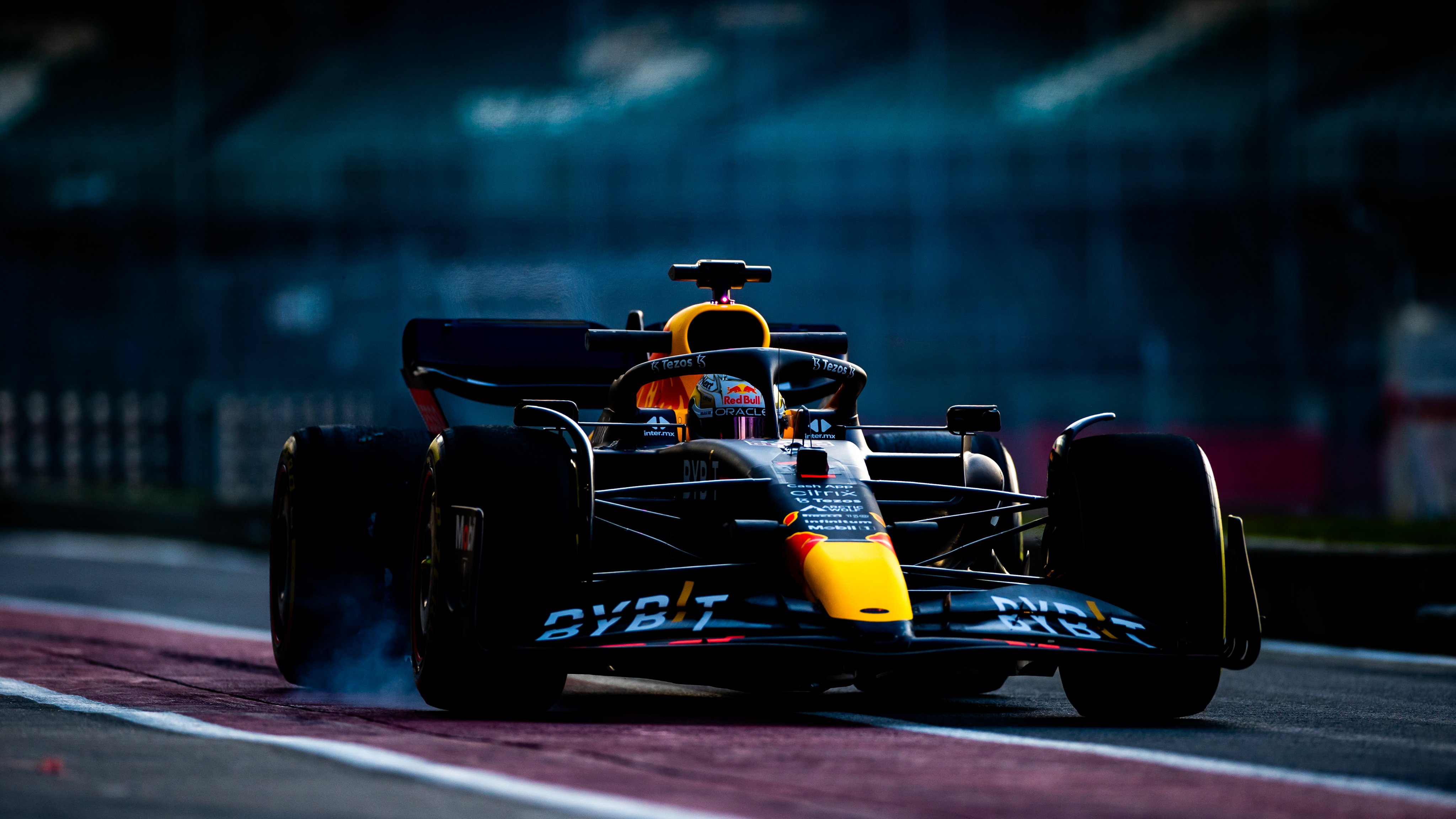 Weeks after unveiling a show car instead of the real deal, Red Bull's RB18 is in the public eye for the first time in pre-season testing.
Red Bull was one of the first teams to launch their 2022 championship but, instead of a genuine car, they gave us a show car.
The team said at the time that they did not want to let their rivals in on their secrets, keeping their cards – and their car – close to the chest.
But with pre-season testing, billed as a group shakedown, getting underway at the Circuit de Catalunya on Wednesday, the team finally had to put it all out there.
And Lewis Hamilton, expected to once again be Max Verstappen's main rival for the Drivers' title, was quickly around to the Red Bull garage to have as close a look as possible.
this pov 😭😭
pic.twitter.com/1s3D7l6Pt0

— iesh🍒 (@brocedes) February 23, 2022
The most notable difference on the car compared to its rivals are the sidepods.
The RB18 features a striking undercut on the sidepods as well as a narrow inlet, a concept that is very different to anyone else's.
The very different sidepods on the real Red Bull RB18 compared to the show car that was launched… #F1 https://t.co/BYwn8fKdch

— PlanetF1 (@Planet_F1) February 23, 2022
Red Bull have gone with a pull-rod suspension, which in itself is unusual as teams normally adopt a push-rod front suspension.
The rear is a push-rod, same suspension layout as McLaren.
The nose of the car is another interesting solution as instead of going all the way to the front, it merges with the second wing element.
El ala delantera del @redbullracing RB18

Red Bull RB18 front wing pic.twitter.com/LFN8bJrYTK

— Albert Fabrega (@AlbertFabrega) February 23, 2022
Verstappen will remain behind the wheel of the RB18 for all of Wednesday before handing the car over to his team-mate Sergio Perez for Thursday's running.
PlanetF1 Verdict
Red Bull's radical RB18 and its undercut sidepods
The RB18 has some interesting features including their new radical sidepods.