Red Bull's RB18 will 'lose some weight' before Imola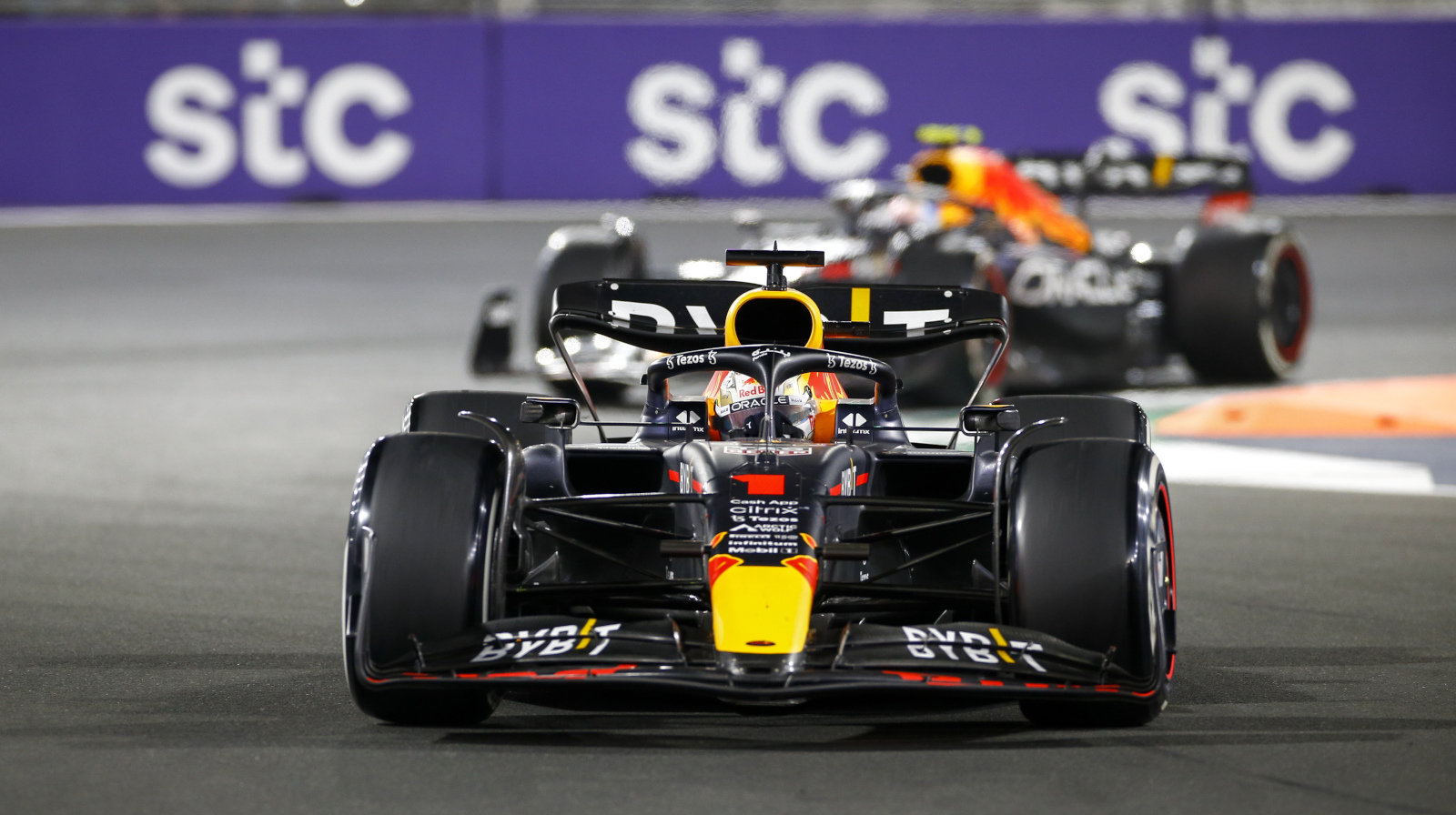 Helmut Marko has promised Max Verstappen and Sergio Perez a faster, lighter RB18 come round four of the championship, the Emilia Romagna GP.
With brand new technical regulations in play this season, the teams were given an extra 43 kilograms to play with  Formula 1 increasing the minimum weight of the cars.
However, none of the teams except Alfa Romeo were able to get down to that with some said to be double digits overweight, Red Bull falling into that category.
Despite the car's weight issues, the RB18 has been one of the top two cars on this year's grid.
Verstappen challenged Charles Leclerc for the race win at the Bahrain Grand Prix, the Dutchman's race eventually undone by a fuel pressure problem, while in Saudi Arabia he won the battle.
The reigning World Champion took the victory by half a second ahead of the Ferrari driver.
Marko has promised his drivers a lighter, and potentially faster, car come Imola.
Make a dash before you get splashed! 😀#SaudiArabianGP @redbullracing pic.twitter.com/fsSIP8siJn

— Formula 1 (@F1) March 27, 2022
"The Ferrari is a car that is always fast, in all conditions [regardless of] temperature or tyres," the Red Bull motorsport advisor told Austria's Servus TV.
"Our car is definitely more difficult to tune, but we will lose some weight in Imola.
"That should give us a significant time advantage, time gain in other words.
"I think we are in a good position, but we have an almost equal opponent in Ferrari. Leclerc is driving absolutely flawless this season, so it will be an exciting year."
Leclerc is leading the Drivers' Championship with 45 points with Verstappen third on 25, the team separated by the other Ferrari of Carlos Sainz.
Marko believes a large part of Ferrari's current advantage is engine related.
"Ferrari are ahead," he said. "Honda, or rather Red Bull Powertrains, is in second place. And Mercedes, unusually, only in third.
"But there is the opportunity for them to work on that until September 1, so in this phase we have to get as many points as possible."
As for  where Ferrari are gaining that added pace, Marko pointed to the "area of electrical energy. We hope that Honda will follow suit."
This season is Red Bull's first running their power units, rebranded Honda engines after the Japanese manufacturer withdrew from F1. Honda is, however, still supporting Red Bull's new engine department.
Marko is expecting another close fight with Ferrari at the next race, the Australian Grand Prix.
"I think Melbourne will be about the same as Jeddah," said the 78-year-old.
PlanetF1 verdict
RB18 will lose weight before Imola
Helmut Marko has promised the Red Bull car will be lighter and faster in time for the Imola GP.