Renault hope to make water pump 'headache' a thing of the past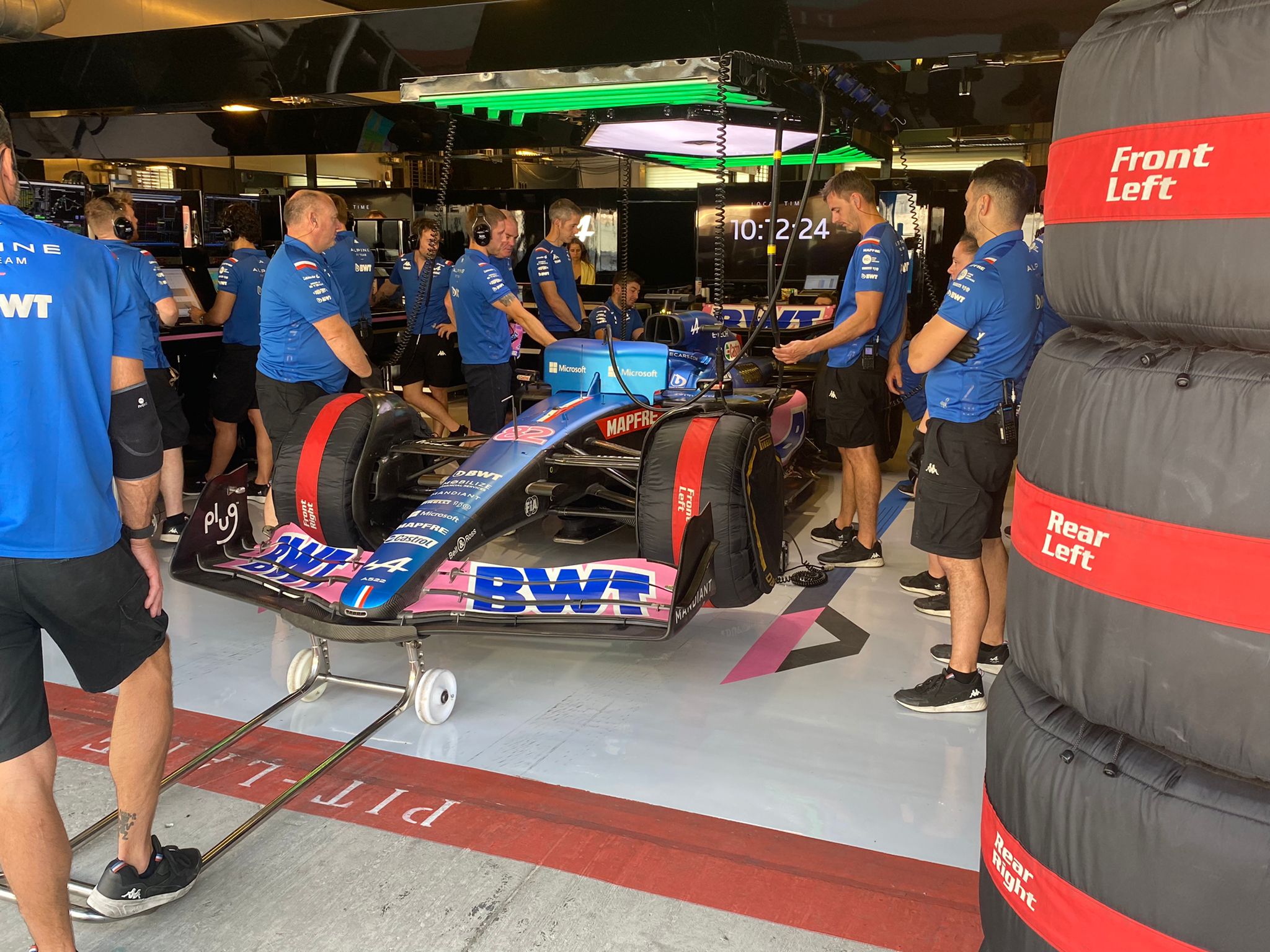 Renault engine boss Bruno Famin says a revised water pump is coming for 2023 with the hope of making the PU reliable for Alpine.
Although Alpine did finish P4 in the 2022 Constructors' standings and at the head of the midfield, their margin over McLaren would have been more comfortable if it were not for a series of costly reliability issues across the season.
The team did know that they and Renault were taking a risk though, as they went for performance over reliability, since a freeze on performance gains is now in place until the end of 2025.
On the plus side though, Famin is confident that it is just work on the "auxiliaries side" of the power unit that is needed to add reliability, and the hope is that a revised water pump for 2023 will do the trick.
"We have not got really major issue on the engine itself, on the ICE," said Famin, as per Motorsport.com.
"We had problems in Singapore, which is a fact. It was very strange in fact because to have two different problems in eight laps difference was quite incredible, but we had it.
"All the other problems we had were much more on the auxiliaries side; water pump, fuel pump. And this is something we are quite optimistic that we will be able to solve for '23.
"I think we are not going to go back in anything, we are going to work and we are already working deeply on details especially on the auxiliary side.
"The water pump has been a headache all season long for us. We improved it as much as we could in '22, but it was clearly not enough.
"It was the concept itself of the water pump we had to change, and we are going to change it for '23. Then we really hope that the problem will be solved from next year."
The target then is to add reliability without sacrificing performance for 2023, and Famin hopes that Renault will be able to go a long way to achieving this by ensuring their parts are fully tested and validated, which was something of a struggle with their mammoth efforts ahead of the 2022 season.
"We are pushing our validation processes and trying to improve it and trying to do it in the best possible way for a much better way than we have done for '22," said Famin.
"If we had not done it fully in '22, it was not because we did not want this. It was because we preferred to push on the development side.
"The target for '23 is to keep the same level of performance for sure and to make everything reliable."
A reliable Renault PU can be crucial for Alpine in 2023
While the new Technical Regulations for 2022 did not immediately bunch up the pack, or maintain the level of competition from the season before, Alpine nonetheless were rightfully pleased with their development throughout the year, which had yielded consistent gains to make them the midfield leaders.
The next step then is to start reeling in the top three of Red Bull, Ferrari and Mercedes, and if Alpine wish to be a lurking threat for that trio and take advantage of any slip-ups, then they need to make sure that they are right there at all times, not wheeling their stricken challengers back into the garage and stewing over what could have been.
And so, with a more stable period to polish up that Renault power unit, both team and manufacturer can be optimistic for a positive 2023.
Read next: F1 2023 calendar 'couldn't have been put together much more expensively'