No reserve driver talks with Nico Hulkenberg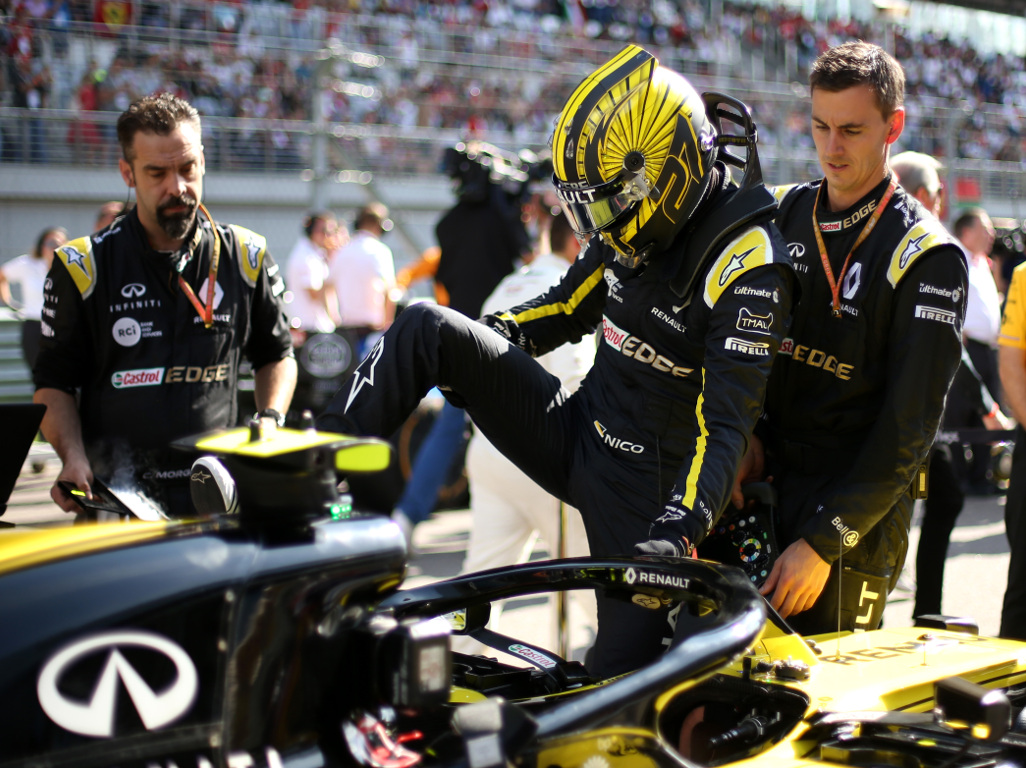 Renault principal Cyril Abiteboul says there have been no talks with Nico Hulkenberg over a reserve driver role for 2020.
The German will leave the team at the end of 2019, with his place being taken by current Mercedes third driver Esteban Ocon.
Unfortunately for Hulkenberg though, his options for a 2020 Formula 1 seat seem to be running out.
He was widely expected to sign for Haas next season, but the American outfit announced that they would retain Romain Grosjean to partner Kevin Magnussen in 2020.
Alfa Romeo had also been touted as a possible destination, but they are keen to keep faith in Antonio Giovinazzi, while the spare seat at Williams is likely to go to a driver who can bring significant financial backing such as Nicholas Latifi.
This would mean that Hulkenberg's only chance of staying in Formula 1 would be as a reserve driver, but Abiteboul said that they haven't discussed this with the 32-year-old, and he doesn't expect it to be something that would interest him.
"We did not have this kind of discussion," Abiteboul told Russia's Championat when asked if Hulkenberg would be interested in becoming Renault's reserve driver.
"At the moment we are focused on the season finale. We'll see how it gets into Abu Dhabi or by December 31st, at which point we could even talk about it.
"But Nico, as I said clearly before, does not want to come to 22 Formula 1 races to watch. He is a racing driver."
Follow all the action from the Japanese Grand Prix with the PlanetF1 live centre