Renault say they are as fast as McLaren
Renault principal Cyril Abiteboul insists they were as fast as McLaren in the French GP despite finishing behind their customer team.
Lando Norris qualified P5 for McLaren in France with team-mate Carlos Sainz in P6 to lock out the third row. Daniel Ricciardo was the only Renault driver to make Q3 and qualified P9.
Sainz would go on to finish P6, while Norris suffered hydraulic problems, allowing Ricciardo to catch and pass him for P7, but he was later demoted to P11 with two five-second penalties after the FIA ruled he had left the track and gained an advantage when battling Norris and Kimi Raikkonen.
Abiteboul was adamant that the damage was done in qualifying and that Renault potentially had a better race package than McLaren.
"It's an OK result, being in the points is good, but we are targeting more points than that," Abiteboul told Motorsport.com.
"We've seen that we are just as quick if not quicker than McLaren when not held back, but obviously McLaren was so much faster in qualifying, and that's what matters the most in current F1.
"On different compounds and on the longer runs we are much more competitive against them and the rest of the field. That's going to be the focus in Austria, where probably it's going to be extremely hot, and we know the track can be extremely damaging for the tyres."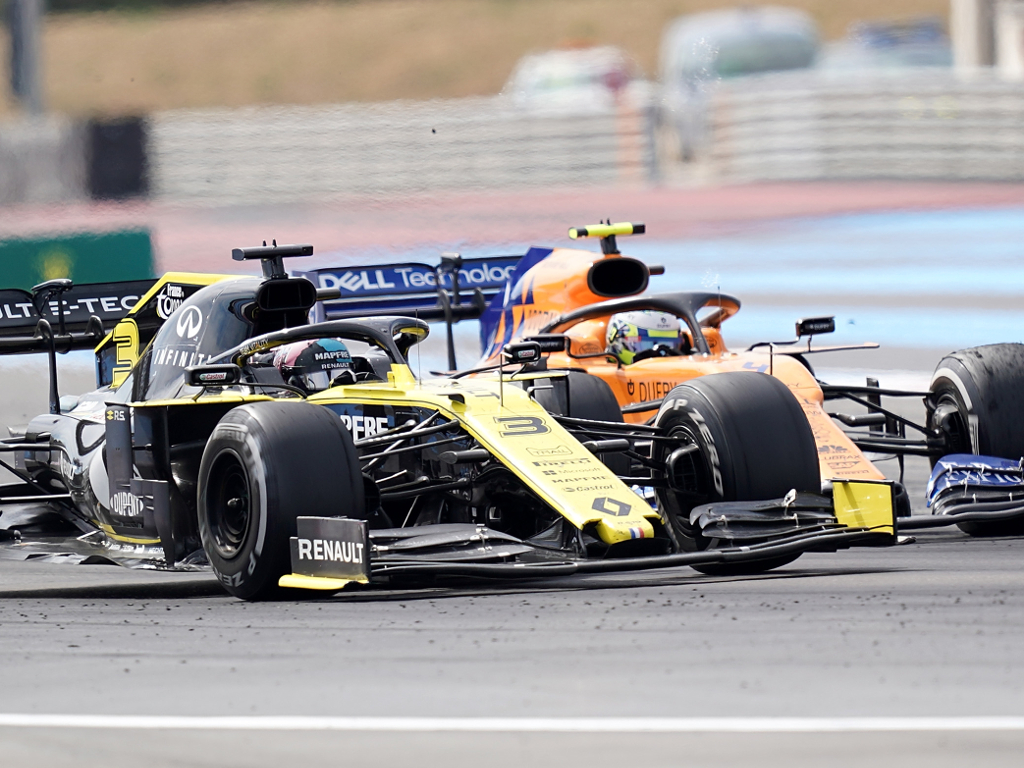 Abiteboul also expects this battle to rumble on throughout 2019.
"McLaren is a good brand, they are a car maker, which matters to us. They are our partner and customer team, so their success is also coming from our contribution. That's good and positive, and it's also showing on the chassis side what's possible," he explained.
"Having said that we are not miles away, and we were much faster than them in Montreal. What I expect is to see an interesting battle with McLaren for the remainder of the season.
"They are ahead, only the points matter, only the Sunday result matters. We put ourselves after qualifying, looking at the qualifying, but looking at the race, it's much more on par.
"But again the only thing that matters in modern F1 is firstly the points and secondly the qualifying, because it's so difficult to overtake, either because of the aerodynamics or the current stance of the FIA on these things."
Renault brought an upgrade to France, and they will bring another to Silverstone, but they still aren't sure yet what impact they had at the Circuit Paul Ricard.
"We need to investigate a bit more, some of them definitely paid out," Abiteboul confirmed.
"I have to accept that we didn't bring all that was planned, some of the upgrades have been delayed, some of the upgrades are not totally clear cut and need further analysis, probably at a track where it's more straightforward.
"The behaviour of the soft compound was confusing any sort of analysis over the weekend."
Follow us on Twitter @Planet_F1 and like our Facebook page.