Renault would 'comply' with Red Bull engine order
Renault have insisted they would be prepared to put past differences aside and provide Red Bull with engines from 2022.
Red Bull were supplied with engines by Renault for 12 years up to 2018, including during their golden era when they won four consecutive F1 constructors' World Championships from 2010-13 with Sebastian Vettel capturing the drivers' title on each of those occasions.
But things ended badly with disagreements between the two companies before Red Bull joined their 'sister' team AlphaTauri in switching to Honda power units.
Honda, however, have announced they are to stop manufacturing F1 engines from the end of the 2021 campaign as part of their "environmental initiatives".
Under the FIA's F1 sporting regulations, if Red Bull cannot source a new engine deal from a different supplier, the manufacturer with the fewest partner teams is obliged to fill the breach.
That would be Renault, because from next year they would be supplying their own rebranded Alpine outfit whereas Mercedes would be providing engines to four teams and Ferrari three.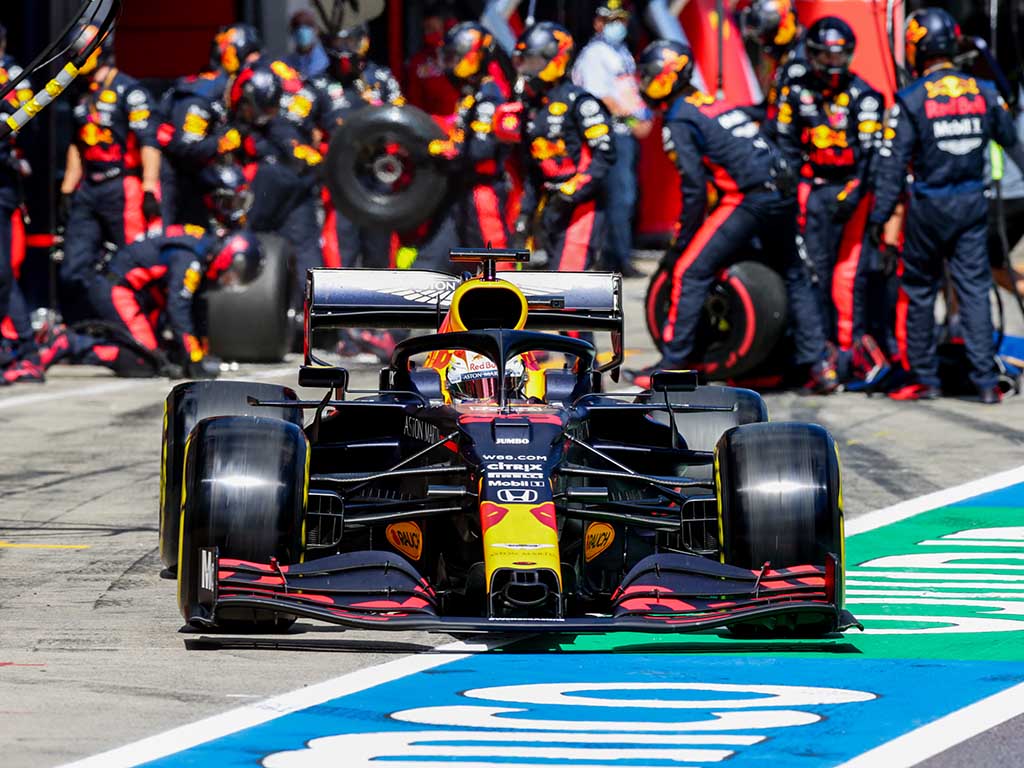 Get your hands on the official Red Bull 2020 collection via the Formula 1 store
While it is still extremely early days, Renault F1 team boss Cyril Abiteboul said he had heard nothing yet about a potential reunion with Red Bull on the engines front but did admit the French manufacturer would "comply with any obligation" with which they found themselves.
"I can confirm there was absolutely no conversation to this point," Abiteboul told Autosport.
"Being in the sport we are well aware of the regulation, and we have every intent to comply with the regulation and with our obligations.
"Obviously it's a bit more detailed – we need to be requested, and we have not been requested yet, and secondly there are very specific circumstances, including timing, for this to happen.
"And we are still quite far from that window, which is not before the spring of next year.
"We know in F1 lots of things can happen in a very limited amount of time, and spring 2021 is still very far. All sorts of things can happen. As I say, we will comply with any obligation which may arise from this circumstance."
Asked if a reunion with Red Bull would be awkward given their shared history, Abiteboul said: "I think so, but we need obviously to look at the sport. And I think we are still very far away from having to possibly cross that bridge.
"I can't imagine Red Bull wouldn't have some plan in the background. Clearly they must have been aware of this and Helmut [Marko] and Christian [Horner] are full of moves and solutions. I don't expect we will be their Plan A!"
Follow us on Twitter @Planet_F1 and like our Facebook page