Renault facing a 'big suspension' if found guilty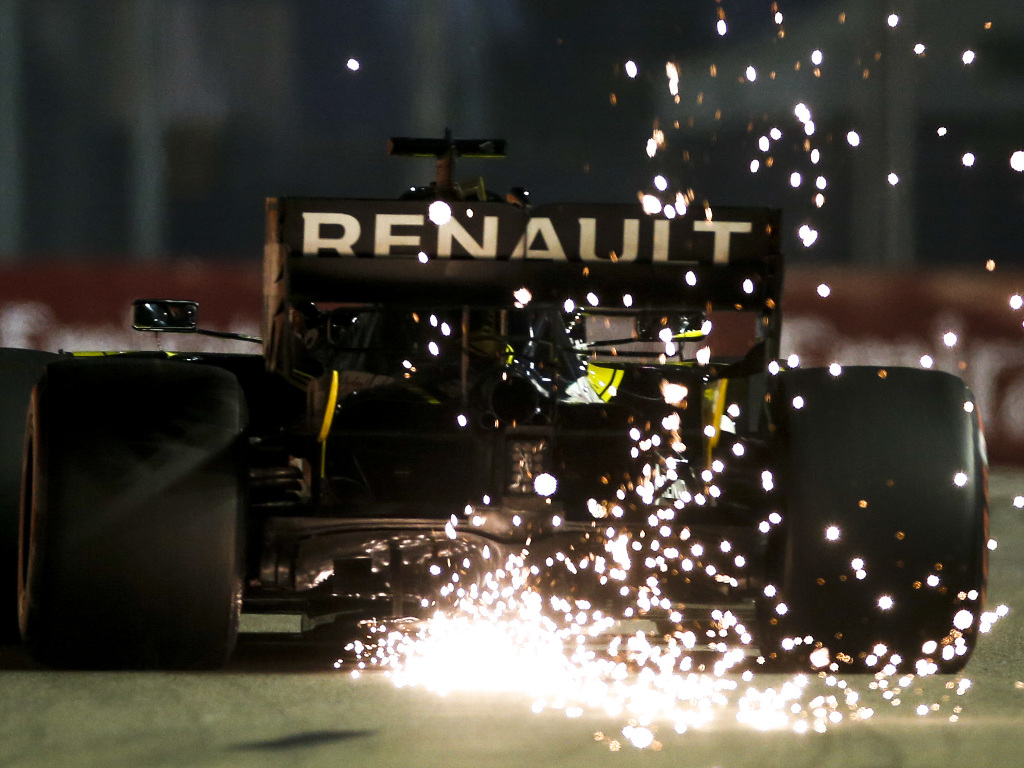 Renault are facing the possibility of a 'big suspension' if found guilty of running a pre-set brake bias adjustment system.
Hours after the Japanese Grand Prix concluded, Racing Point handed a 12-page document to the FIA in which they claimed Renault are an illegal system.
It is Racing Point's belief that the RS19 has a system that regulates the brake balance automatically depending on where the car is on the track.
As F1 drivers have to adjust their own brake balance, the alleged Renault system would be illegal.
Article 27.1 of the sport's Sporting Regulations states drivers must "drive the car alone and unaided".
The FIA deemed Racing Point's protest to be admissible and Renault's electronic control units as well as the steering wheels.
Motorsport's governing body is conducting a "detailed analysis" of the components with Renault saying they will "rigorously defend" themselves.
Former F1 driver Ralf Schumacher has called the Renault system a big advantage.
"The driver is normally responsible for adjusting the brake balance, so if it is happening automatically you could brake later and take more speed into each corner," Schumacher told Sky F1.
"It would be a big advantage … an automatic system controlled electronically could do it much better and faster than the driver can manually."
He added: "The suspicion must be reasonable, because it's an unwritten rule that you don't accuse another team of something like that unless you're 100 per cent sure.
"If they're right, it's a catastrophe for Renault.
"The FIA already seems overwhelmed with the simplest decisions, and this is definitely a mammoth task.
"They need to be completely sure, because it would be a huge setback for Renault."
If found guilty, they could be thrown out of this year's championship.
According to the Italian media, Renault could be disqualified from a handful races or, if they've had the system for a long time, they could face a 'big suspension'.
'What are the possible scenarios?' reads the f1sport.it.
'If the FIA agrees with the Racing Point it will depend a great deal on when Renault adopted this mechanism.
'In the event that this had happened only in recent times, the Federation could decide to disqualify the cars from those GPs.
'If, on the other hand, this system had been in use for much longer it seems difficult to think but drastic decisions will need to be made.
'We just have to wait and see what Tombazis, FIA technical director, decides.'
The last time the FIA handed down punishment for a team caught cheating was back in 2007 with McLaren and spygate.
In that instance they were disqualified from the championship and fined $100 million.
Follow us on Twitter @Planet_F1 and like our Facebook page.