Renault feel hard done by with recent results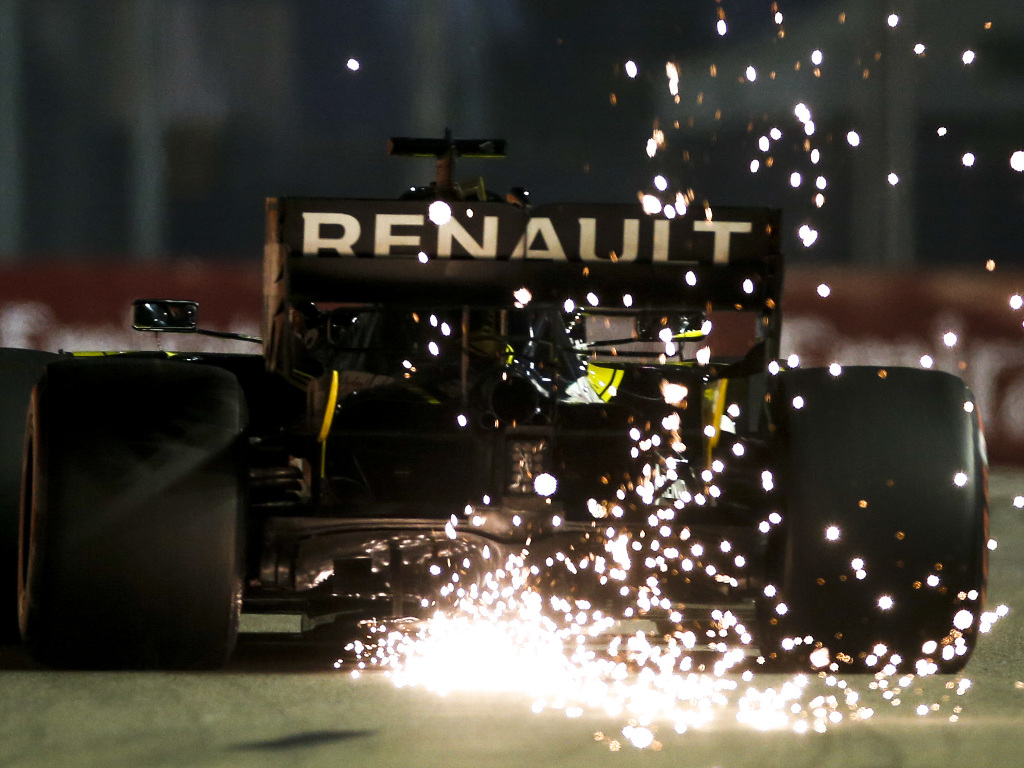 Renault principal Cyril Abiteboul thinks Renault's recent results are a "poor reward" for the pace they have shown.
The French manufacturer secured 22 points at the Italian Grand Prix, but as has seemed to be the case all season, that proved a false dawn with only three points to show for the following races in Singapore and Russia.
But, Renault have got both cars into Q3 at all of the last four races, showing that there is pace in the R.S.19, though due to a combination of factors, Abiteboul thinks they haven't scored the points which they deserved to.
"Indeed it's a poor reward as since we returned from the summer break the car is decent in terms of outright pace and in terms of potential," Abiteboul told Autosport.com.
"We've had four qualifyings in a row where we qualified both cars in the top 10, and three races out of four we were compromised by incidents.
"But I don't want to blame it on the incidents, we need to make sure that they don't happen.
"Daniel's contact with Giovinazzi [in Russia] meant that his car was really undriveable, so we preferred to stop rather than continue with the pain going on for him and all of us.
"We suspected suspension at the start, but it turned out it was lots of bodywork damage, and the balance was all over the place. There was nothing we could do with it.
"Nico lost a few positions at the start, and indeed the timing of the VSC came at the worst moment, and also a long stop which cost him one or two positions.
"In total you've got another weekend of frustration and poor reward.
"It's really too bad, because our car has a good potential, but I don't want to say that anymore, we just need to do it and score some points. That's what needs to take place now."
Renault are running out of time to deny their customer team McLaren P4 in the Constructors' Championship, but Abiteboul won't give up on eliminating the 33-point gap until it's mathematically impossible.
"It's a long way [to go] but obviously the more we are moving, the harder it's becoming," Abiteboul explained.
"It's still mathematically a possibility, so we're not going to write this off. It's still the ambition and the focus."
Next up is the Japanese Grand Prix, but while Abiteboul doesn't have Suzuka down as a track that will suit Renault, their recent qualy performances on different tracks gives him hope of a decent showing.
"On paper it's not the best one. You've got a couple of fast corners, which are representing a good amount of the lap time there," he admitted.
"We've got some small tuning for the car also in Suzuka, so we'll see if we can keep the good momentum.
"The fact that we've qualified at four different tracks inside the top 10 is still an indication of the potential of the car."
Follow us on Twitter @Planet_F1 and like our Facebook page.