Toto Wolff doubts Red Bull will get the engine freeze it wants with both Renault and Ferrari being "very direct" in their opposition.
Last month Honda announced its withdrawal from Formula 1 at the end of the 2021 season, a decision that leaves Red Bull Racing and AlphaTauri without an engine supplier.
Red Bull has stated several times that it is keen to take on Honda's IP.
However, given the cost of that endeavour, the Milton Keynes team wants a freeze on engine development, hinting that unless that happens they may quit Formula 1 themselves.
Mercedes motorsport boss Wolff, who has already said he's open to it if it means Red Bull stay in Formula 1, fears Renault and Ferrari will block it.
"I think two of the power unit manufacturers not agreeing means it can't come into force [and] can't be implemented," said the 48-year-old.
"They will have their reasons why they are rejecting that.
"I guess we also are apprehensive of the situation Honda and Red Bull are in.
"Renault and Ferrari have been very direct with their positions, so unfortunately, I don't see [a freeze] happening."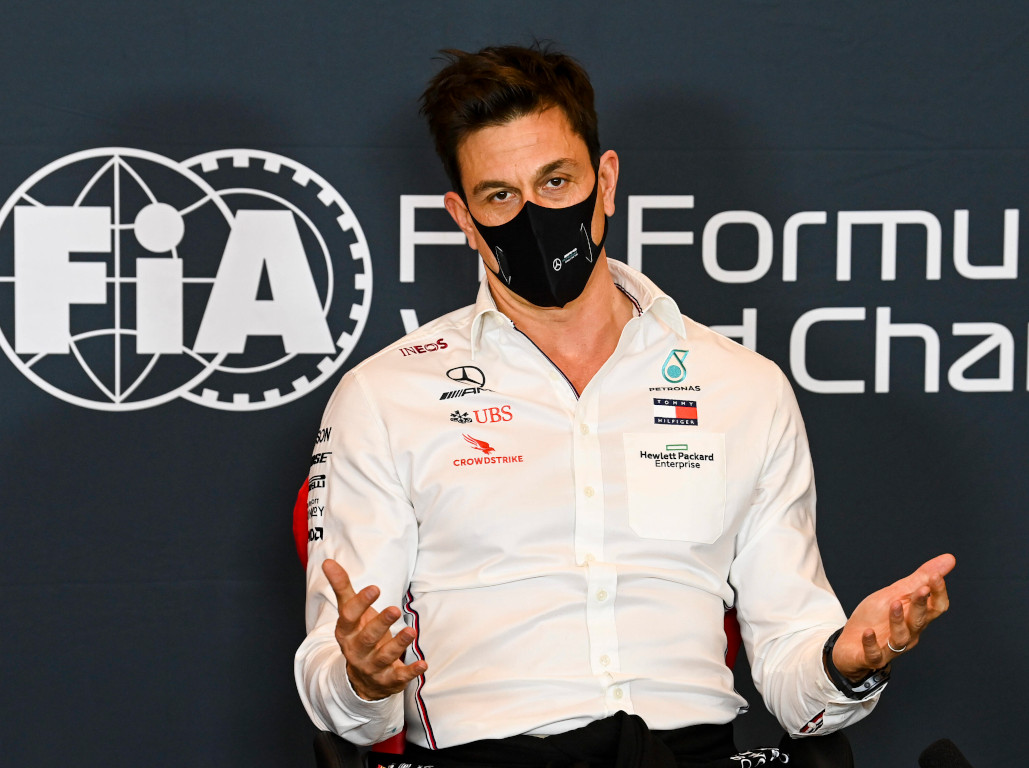 Get your hands on the official Mercedes 2020 collection via the Formula 1 store
Ferrari team boss Mattia Binotto has already made it clear that he doesn't even want to have the conversation about freezing engines.
Rather he feels discussing the engine regulations for 2026 is more important.
"It is true that the engine [freeze] matter is one of the points of a big meeting, so I'm not sure we'll discuss it really at length," he told Autosport earlier this month.
"But I think before starting discussing the freezing, more important is to start discussing 2026.
"What's the new technical format for the new power unit in the future? Where costs will be addressed? And where technology needs to be addressed?
"So I see that as a first priority, and so freezing is only a second priority to the discussion."
However, Christian Horner has warned that it is freeze engine development or risk losing Red Bull.
"We have got a little bit of time, we have got just under 18 months to get ourselves sorted," the Red Bull team boss told Sky F1.
"But the more we look, there really only is one option that works and that would be to try and agree something with Honda where we could take on the IP for the Honda engine.
"But of course that would have to be dependent on the regulations. It would only make sense for an independent engine supplier, as Red Bull would effectively be, if there was an engine freeze.
"It would be impossible to fund the kind of developments that currently goes on with these engines.
"And of course all the details need to be fixed with Honda's senior management but it is so dependent on what are the regulations going to be.
"It is absolutely fundamental that there needs to be an engine freeze with these power units until there is an introduction of the new engine."
Follow us on Twitter @Planet_F1 and like our Facebook page.