Renault look into copying Mercedes engine design
Renault are looking into emulating Mercedes with a technical difference to the new engine they plan to introduce for 2022.
Just as Formula 1's sweeping regulation changes have been delayed to next year because of the health pandemic, Renault have similarly deferred their new power unit – this season's is simply an upgraded version.
The French manufacturer have confirmed they are looking at whether to follow Mercedes by splitting the turbo and compressor elements of the power unit that will be used in the Alpine car.
Alpine is the new name for the Renault F1 team and their A521, to be driven by Fernando Alonso and Esteban Ocon in 2021, was unveiled this week.
Asked by Motorsport.com if Renault were assessing the Mercedes-style power unit changes, their F1 engine chief Remi Taffin said: "The simple answer is yes.
"We could be going down that route. I'm pretty sure you've seen some photos, so I'm not going to lie. We are evaluating."
The photos to which Taffin referred were of Alonso at the Viry-Chatillon factory where he was observing Renault engine designers at work.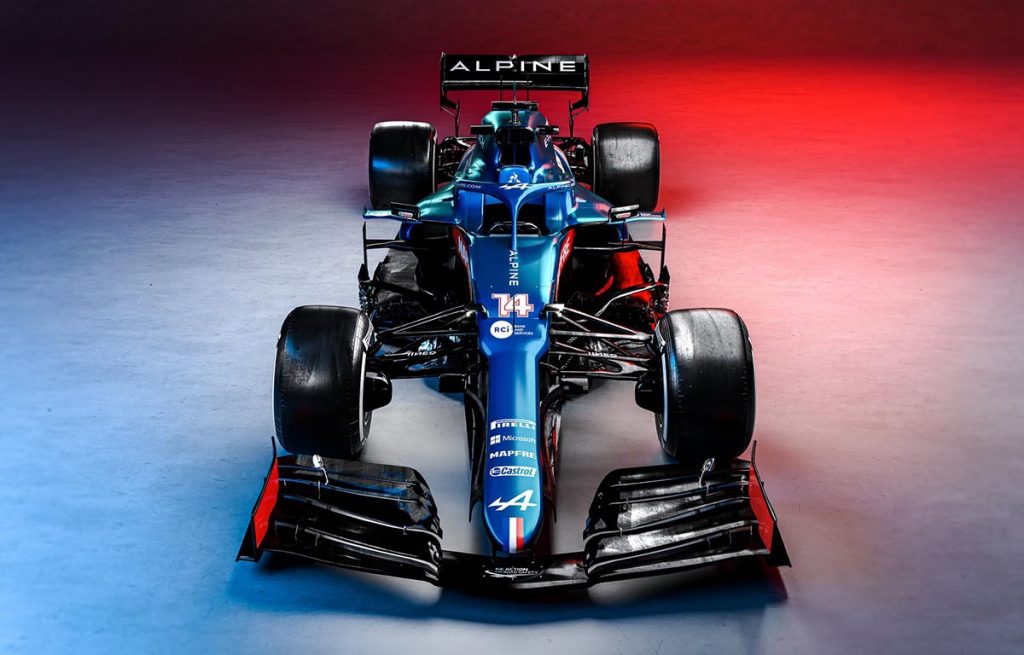 Check out the new 2021 collection on the official Formula 1 store!
One of the ideas being considered is adopting the design Mercedes pioneered in F1, of splitting the turbo and compressor elements of the power unit.
Ever since the turbo hybrid era started, Mercedes elected to split the two elements so they were either side of the internal combustion engine. They are joined by a connecting shaft that runs between the inside of the V-bank.
The benefits of the design are much better packaging opportunities, which has advantages for both weight distribution and aerodynamics.
Honda adopted the Mercedes design idea for 2017, while Ferrari are also understood to be considering going down that route for 2022.
The recent images of Alonso visiting Renault's engine facilities at Viry hinted they have already tried out the split turbo idea on their dyno facilities.
The images from Viry appeared to show the airbox pipework feeding down into the compressor, which was situated at the front of the power unit rather than the rear as it is on the current Renault engine.
Renault say this year's engine features modifications that were originally planned mid-season in 2020 before developments were frozen due to the pandemic.
Taffin added: "We implemented the modifications we [originally] forecasted for mid-season last year into this year, so it's more of an evolution that we would have in-season rather than over the winter."
Teams have voted to freeze engine development from next year until the next generation of power units is introduced, most likely for 2025, as proposed by Red Bull who are setting up their own powertrain operation following Honda's withdrawal from the sport at the end of 2021.
Follow us on Twitter @Planet_F1, like our Facebook page and join us on Instagram!