Renault boss, Cyril Abiteboul, has said the team are taking "no satisfaction" over Honda deciding to leave Formula 1 at the end of 2021.
The Japanese engine manufacturer's departure is likely to force Red Bull and sister team AlphaTauri back into a partnership whether they like or not.
Although Renault helped power Red Bull to four consecutive World Championship doubles from 2010 to 2013, the following years resulted in a far than amicable split between the two parties.
Red Bull team principal Christian Horner and Abiteboul would often engage in a spot of verbal jousting, but there is a sense it will be Abiteboul feeling a little bit smug about their former customers having to return to them.
As per the regulations, the engine manufacturer with the fewest customer teams – which will be Renault as they will have zero from 2021 – must supply entrants who are without a power unit.
But Abiteboul actually thinks Honda's exit provides a bleak outlook for Formula 1, especially in regard to the engine situation.
"I want to be very clear that we take no satisfaction in the Honda situation," Abiteboul told Autosport.
"We need to call it the way it is, it's not a positive development for F1. We want an F1 with car makers, with OEMs, with engine suppliers, and being down to three engine manufacturers is not a positive development.
"We need to draw some clear conclusions from this situation, and it's something I've been urging the governing body to look at more carefully.
"The engine situation is simply unsustainable. In particular from an economic perspective, but also from a technology perspective.
"I am not sure we can afford this perception.
"Either we're capable of changing this perception of the current engine architecture, or probably we need to fast track the adoption of a new architecture, so that we get in a better place in terms of perception again.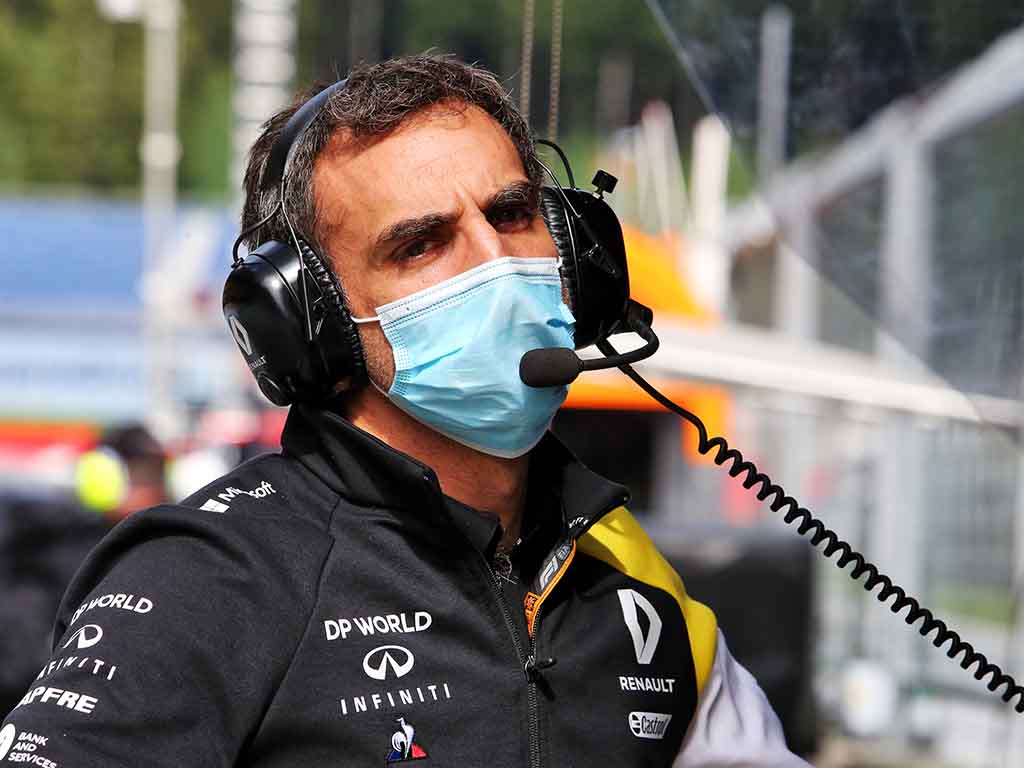 Get your hands on the official Renault 2020 collection via the Formula 1 store
Abiteboul thinks Honda's exit highlights some major flaws in the engine department, especially in the way the power units have been presented and promoted within the automotive industry.
He added: "I would expect that this development triggers some harder thinking about the scheduling of the next generation of power trains."
"It's just more evidence that we have failed in putting together the right messaging and the right marketing of these engine regulations, which are mind blowing – there is nothing more advanced in the world in terms of automotive powertrain.
"There is nothing that even gets close to this efficiency level for light vehicles, so that's remarkable.
"But it's just as remarkable to have failed so badly in explaining to the world and getting the world to understand what this is all about, and the windfalls that could impact more mainstream technology.
"It's just the basics of marketing, we need to get the world to know what we're doing, not simply do it and complain about it.
"Every now and then when drivers are talking about the engines, it's to complain, and it's very unfortunate that we have very little opportunity to talk about how amazing the engines are.
"Maybe we need to ask ourselves if we need to have that level of technology in the engines if technology is only deemed to be detrimental to the competitiveness of a team and of a car."
Follow us on Twitter @Planet_F1, like our Facebook page and join us on Instagram!