Renault putting engine performance before reliability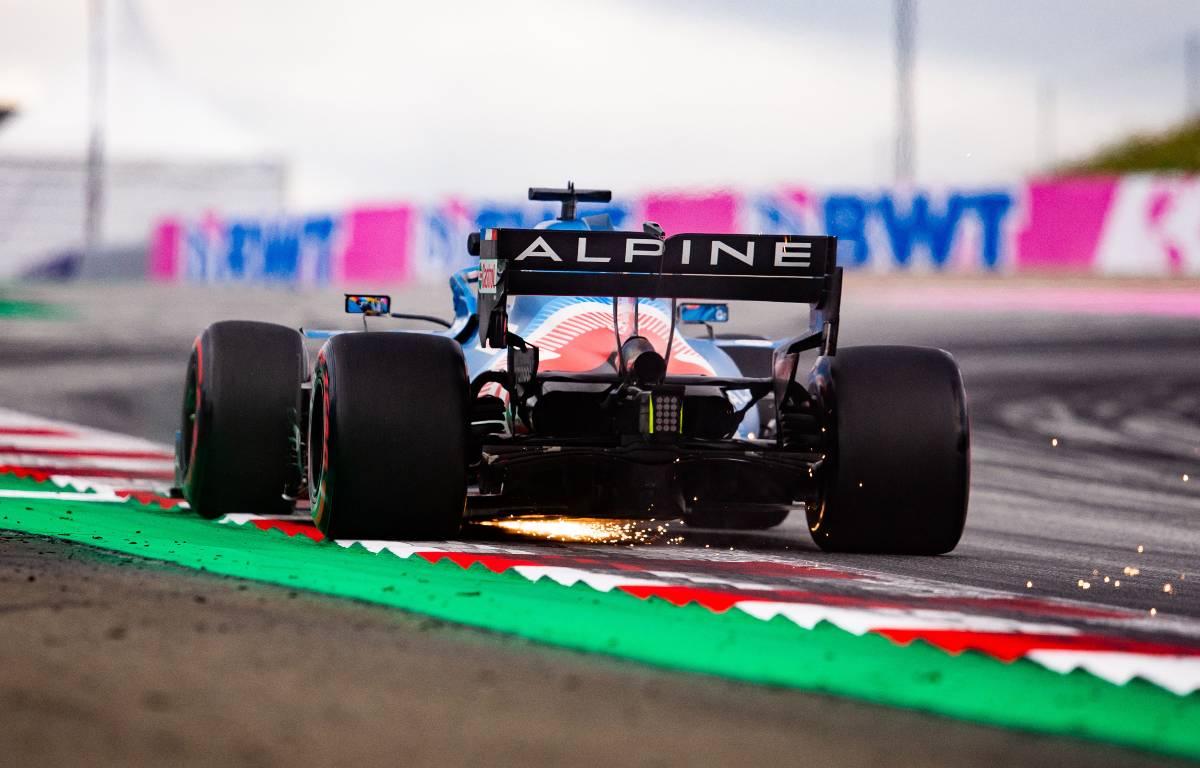 Alpine CEO Laurent Rossi says Renault are favouring a more performance-driven direction with their engine, ahead of outright reliability.
The Renault F1 team changed their name and branding to Alpine for the 2021 season, reflecting the French car manufacturer's sportscar arm of the company. However, the team are still powered by Renault-Sport engines.
For the 2021 season, Renault concentrated on reliability with their new power unit to ensure their grunt would go the gruelling 22-race distance. However, for this year there has been a shift in focus to performance and speed.
For the new season, Renault-Alpine have elected to go for a completely new turbo concept which the team hopes will give them the edge. With engine development banned from 2022 until the 2025 season, only reliability tweaks can be made during the three-year gap.
Rossi admits it was a difficult decision but hopes the team can iron out any reliability concerns from a good performance benchmark.
"Either reliability or performance, you can't very well have both," said Rossi, quoted by Motorsport-Total.com. "So where do we push the development?
"During the [development] year, we had some moments when reliability was lacking. That's a choice we made because our only leverage [last season] was reliability."
Rossi explained Renault had gone with a "reliability first" direction in the past and believes the power unit is already capable of performing through a record-breaking 23-race calendar.
"That's why I told the team 'explore the limits as much as possible, I [don't care about reliability]'," Rossi explained.
"I'd rather have a power unit where I can be sure maximum performance has been teased out than sit there comfortably with a reliable power unit that doesn't perform.
"Now we are going in exactly the opposite direction. The good news is we've done thousands of kilometres with the new engine [on the dyno] over the past few weeks."
Renault have gone in a new design direction with their power unit for 2022 as well with a split-turbo concept. With the new layout, it enables the engine to be moved closer to the driver to allow for better weight distribution.
It is a brand new concept that allows Alpine to move their heavier elements towards the centre of the car. Renault have also worked on making the power unit more compact and lighter to aid in this philosophy.
"The engine has been completely redesigned," Rossi continued. "The whole concept is brand new.
"First and foremost, it features the twin-split turbo. But that's just one element that makes the whole unit more compact.
"The engine is lighter and operates in a wider window in terms of temperature and [air] pressure. It's a real 'game changer' for us. I hope it will allow us to catch up and reduce the gap to the top."
Alpine are due to launch their new car, the A522, on Monday and are expected to showcase a new BWT sponsorship, as well as their new team principal Otmar Szafnauer who joins from Aston Martin.
Alpine sign up BWT as title sponsor
Alpine have announced BWT as their title sponsor for 2022.