'The Ricciardo, Renault partnership delivered'
Renault may be losing Daniel Ricciardo to McLaren but Cyril Abiteboul feels the changes that the Aussie brought to the team will continue to pay dividends.
Ricciardo joined Renault in 2019, swapping Red Bull for its former engine partner.
While the first season was a difficult one, this year the performances have improved throughout the season with Renault ending the championship with one of the strongest cars on the grid.
P5 in the standings, Renault are 22 behind Racing Point in the battle for third.
Team boss Abiteboul feels that's largely down to Ricciardo, his leadership and his ability as a driver.
"He's given a lot," Abiteboul told the media in Abu Dhabi.
"What he's given first and foremost as a driver, he's been remarkable, in particular this year.
"I think there is no doubt about the progression of the team this year. It's very much a credit to Daniel who's been clearly leading the charge of the team and behind him a group of people and a group of mechanics and engineers who are doing a remarkable job on track.
"Off-track, obviously we know Daniel is a great ambassador, is a team leader. He has clearly been instrumental to the changes that we've done last year when we had altogether a disappointing season.
"So, I'll say that frankly when he joined we knew that it would take a bit of time, that he was not coming into a turnkey organisation. I think I remember those exact words said to Daniel back in the first meeting back in 2018.
"It was not a turnkey organisation but he made an impact and we are so different today to what we were two years and a half ago when we decided to form this partnership.
"So, in that respect, frankly, it has delivered. It has delivered positively and the irony in all of this is that I believe we are a much stronger team now and he will have to race a much stronger team next year and obviously all of that we will be missing but y'know, we're also glad to see him in a great team and we look forward to an exciting battle against McLaren and Daniel next year."
Ricciardo heads into his final race with Renault fifth in the Drivers' Championship, 13 points behind Sergio Perez.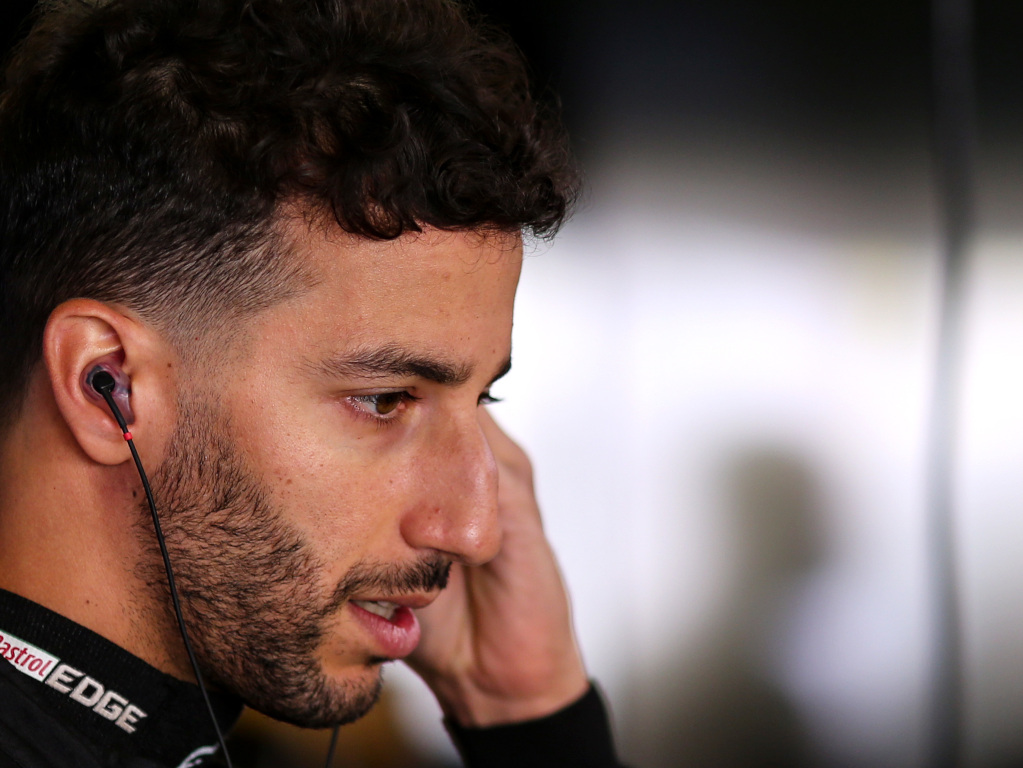 Get your hands on the official Red Bull 2020 collection via the Formula 1 store
Next season Ricciardo will race for McLaren, teaming up with Lando Norris having signed with the Woking team even before the first grand prix of this season.
Zak Brown reckons he's going to have a "very strong" line up, one that can push McLaren forward in much the same way Ricciardo gave Renault a boost.
"Daniel is someone that we're very excited to have join," said the American.
"He's obviously a proven race winner. He's somebody we tried to get into our car a couple of years ago.
"Lando continued to mature. He has had a great second season and I think the combination of our driver line up is awesome and looking forward to both of them working together and I don't think there is a combined driver line up that will be more exciting next year on and off the track.
"I'm very confident we have got a very strong driver line up."
Follow us on Twitter @Planet_F1 and like our Facebook page.