Renault team principal Cyril Abiteboul has voiced his frustration at Racing Point not having to spend tokens to use Mercedes parts in 2021.
In an effort to keep costs down, teams will not be able to freely develop their 2020 cars for next season. Instead, they will have two tokens they can use on areas of their choice.
Therefore, there was uproar from rival teams when it confirmed that Racing Point would not have to spend any tokens in order to use Mercedes' 2020 suspension and transmission on their 2021 challenger.
Abiteboul is particularly unhappy with the ruling, stating that teams only accepted it as it was part of a wider package, and claiming that they didn't fully understand what it meant at the time.
"Racing Point will probably get away with it," he told Auto Motor und Sport.
"It's frustrating. I still don't understand it. We have already warned the FIA about this point when we had the draft of all the rule changes in the Coronavirus break.
"I do not understand the necessity of this rule. In every meeting, we raised the point but were always told it was part of a package. The package was so important that we didn't want to let it fail at a single point. If the token rule had been voted on individually, we would never have agreed.
"We had no choice but to accept it. It was only afterwards that many people realised what this meant. But then it was already too late to change something for next year. That is my biggest disappointment. I accept it because it is a special rule that only applies to next year."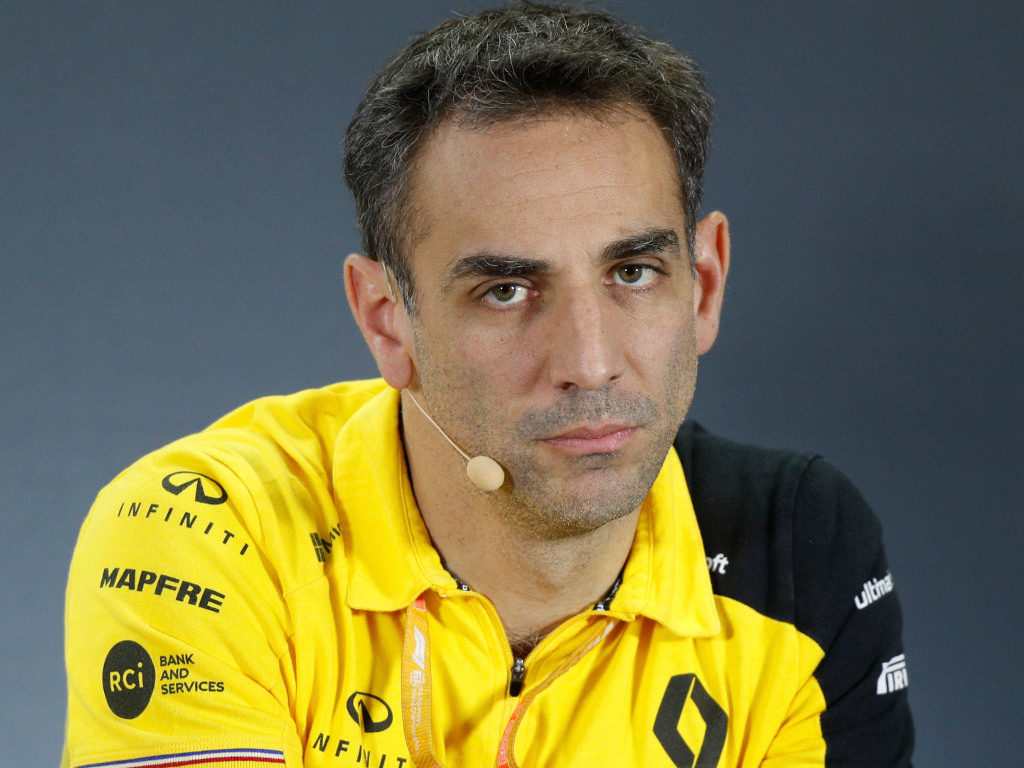 Get your hands on the official Renault 2020 collection via the Formula 1 store
There has been little to choose between Racing Point and Renault this season, with just nine points separating the two teams.
Abiteboul expects the team soon to be known as Aston Martin to have an advantage in 2021 though, as they'll be able to make far more changes to their car.
"We would change much more if we were allowed to," he added.
"Racing Point is allowed to change much more than we do. This is a clear advantage for customers who use this model with the adoption of parts that are one year old."
Follow us on Twitter @Planet_F1, like our Facebook page and join us on Instagram!