Losing ground in the Constructors', Renault's executive director Marcin Budkowski says reliability as much as pace will decide the fight for third.
With arguably the most improved car as the season has progressed, Renault have scored in every race since the Belgian Grand Prix.
The team's eight-race streak includes two podiums, with Daniel Ricciardo third at the Nurburgring and again at Imola, and also two fourth-placed finishes.
It does, however, also show three retirements, all for Esteban Ocon.
Ocon retired from both races in which Ricciardo was on the podium with Renault unable to maximise their performance, and their points.
As such the team was left vulnerable when rivals Racing Point made it onto the podium, and did so with two cars inside the top ten.
With one bad race, Turkey, in which the team lacked pace on the day in tricky conditions, Renault fell from third to fifth.
"Certainly it's a very, very tight fight for P3," said Budkowski.
"We've lost valuable points to reliability the last few races, which is something we're not happy about, and we are working very hard to get that back under control because that could be the deciding factor.
"It's good to have a fast car but you need to have a reliable car to score the points."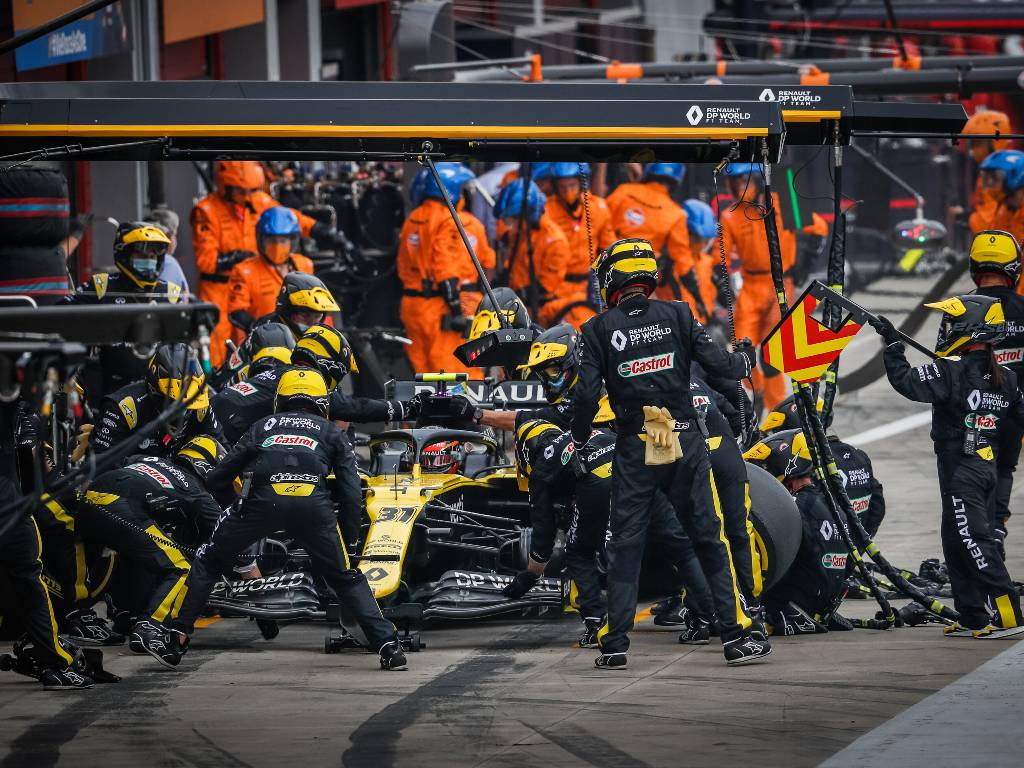 Get your hands on the official Renault 2020 collection via the Formula 1 store
Ricciardo finished P10 at the Turkish Grand Prix with his team-mate failing to score while both Racing Point and McLaren managed double points hauls with Racing Point's Sergio Perez on the podium in second place.
Renault are by no means out of the fight for third with 136 points to Racing Point's 154. McLaren have 149.
Budkowski is happy with the progress the Enstone team has made this season.
"I think the car is clearly a better car than we had last year," he said. "We addressed some of the major weaknesses we had on last year's car.
"We've made good progress during the season, we've made good upgrades and that's obviously pushed us forward in the pecking order, but we've also understood the car better and I wouldn't call it a breakthrough but it was progressive learning and understanding of the car and therefore in parallel, you understand the car better and you improve it.
"When all these things come together you start to perform better and we're in such a tight group, the differences are so small in the midfield cars that by being in the front of the group, you're taking the opportunities such as podiums as we've seen such as the big points."
Follow us on Twitter @Planet_F1 and like our Facebook page.