Renault launch third protest against Racing Point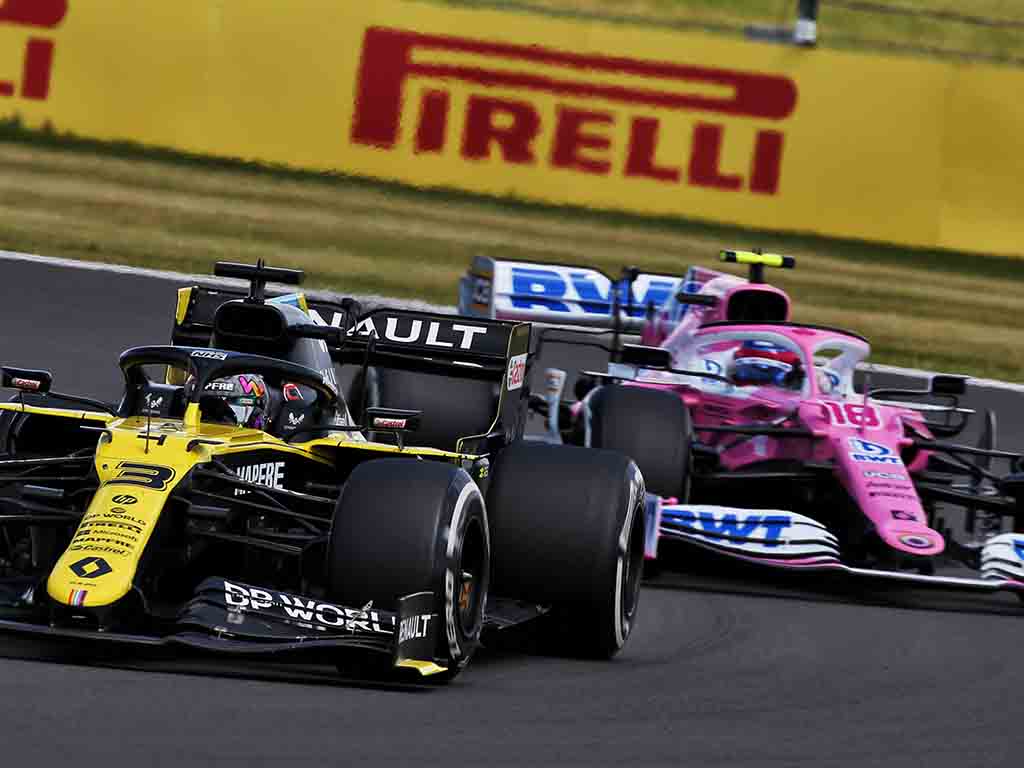 Renault has launched yet another protest against Racing Point amid their suspicions that the RP20 is not a legal Formula 1 car.
This is protest number three from the Enstone team, who began lodging them to FIA after the second round at the Styrian Grand Prix and have continued to do so after every race whilst the investigation is still ongoing.
Even though both Renault cars were able to finish above Lance Stroll's Racing Point at the British Grand Prix (Nico Hulkenberg failed to start due to an engine problem), they are still keeping up with their side of the legal process which does allow them to protest the RP20 after every race.
Racing Point, though, are still extremely confident that their RP20 will be deemed legal when the FIA concludes its lengthy investigation.
"I think it's very strong [Racing Point's case]," said Racing Point's technical director Andy Green via The Race.
"Some documents went to the FIA at the weekend and then other things went to the stewards a couple of days ago.
"The lawyers have been working on it intensely over the last week or so. We think that it should be dismissed.
"I think the regulations are quite clear and we've made that case quite clear how the regulations are.
"And we can see that we've done everything within the regulations. So we don't think there's a case to answer."
We confirm that Renault DP World F1 Team has submitted a request to the Stewards of the Event for clarification on the legality of the Racing Point RP20. We have no further comment on this matter until the Stewards have arrived at a decision.

— Renault F1 Team (@RenaultF1Team) July 19, 2020
Get your hands on the official Racing Point 2020 collection via the Formula 1 store
"The FIA received all the data from our brake ducts in the visit, they did a comparison of the Racing Point brake ducts to the MGP [Mercedes] brake ducts on that day and they commented on it and it was discussed.
"He [Tombazis] wasn't at that factory visit, there were other of his colleagues, but it was discussed, it was shown, so we weren't trying to try to hide the brake ducts, they're all part of the submission that we gave to the FIA.
"They did comment on how similar they were to the Mercedes and we commented on why they were so similar: because we purchased the brake ducts in 2019."
Follow us on Twitter @Planet_F1, like our Facebook page and join us on Instagram!