Renault predict two-stoppers at the 70th GP
Following last Sunday's tyre failures and the decision to go a step soft in the rubber this Sunday, Daniel Ricciardo reckons the 70th Anniversary GP will be a "two-stop race".
Formula 1 remains at Silverstone for round five of the 2020 championship, a race called the '70th Anniversary Grand Prix'.
The drivers have already had a taste of the Northamptonshire track, having put in the laps last weekend at the British Grand Prix, a race that Ricciardo finished in fourth place.
The Aussie was given a boost late in the grand prix as Valtteri Bottas and Carlos Sainz joined Lewis Hamilton in experience tyre failures in the final two laps.
But while Hamilton held on for the win, Bottas and Sainz dropped down the order putting Ricciardo up into fourth.
This weekend there are concerns that there could be even tyre issues, which Pirelli has put down to high wear.
The tyre manufacturer is bringing tyres that are a step softer to the 70th Anniversary race, a decision made earlier in the year in order to throw up something different for Silverstone's second race.
Official F1 Shop: Black and white face coverings
Ricciardo feels it will do just that as drivers won't be able to get through on a one-stopper.
"We're heading a step softer on tyres, which will certainly be interesting," he said.
"We don't see that many two-stop races and this one should be a two-stopper, so we'll see what happens there.
"The aim will be to nail our qualifying and see if we can sneak a little further up for the start.
"Our race pace has been good, so let's see what we can do."
He added: "We'll be hoping for a similar result, that's for sure. And, who knows, maybe we can!
"I think the weather looks to be hot again all weekend and that will bring some challenges. It was also very windy at Silverstone and that makes things tricky in a Formula 1 car."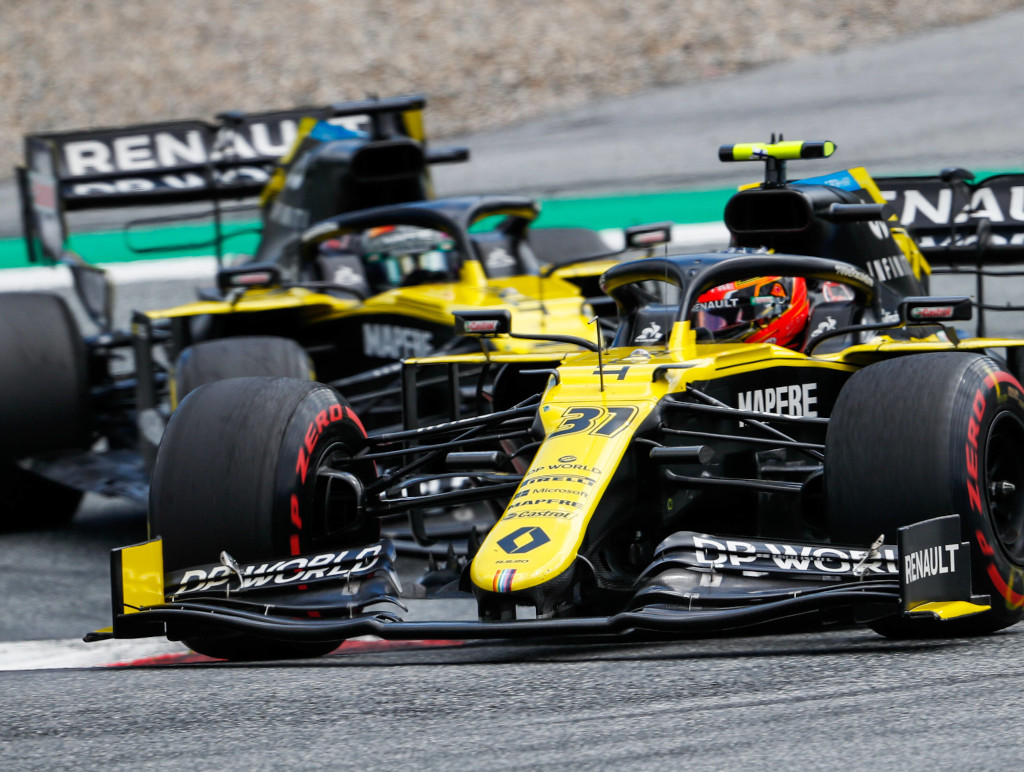 Matt Harman, Renault's engineering director, added: "There will be some new challenges this weekend. The tyres are a compound softer so that will change our race and qualifying strategy.
"We've looked through some simulations and which car set-up to take for the weekend.
"We have some interesting mechanical developments to go on the car in very specific areas.
"This will allow us to improve our performance, and also help our understanding for next year's car, which is an evolution of the current one."
Follow us on Twitter @Planet_F1 and like our Facebook page.