With each Renault launch that passes, the ambitions are getting greater and greater…
The Enstone team reminded everyone of just how they have come since returning to the sport as a full works outfit with a promotional video to go alongside the launch of their new car.
From strength to strength, building on the success of each year. From 9th, to 6th, to 4th. From new beginnings, to a new era. Here starts our 2019 season.
#RSspirit pic.twitter.com/4Svm4LRtyf

— Renault F1 Team (@RenaultF1Team) February 12, 2019
And they have no plans to stop there.
"We want to be real contenders," was the prevailing line from the Renault Sport resident Jerome Stoll at the R.S.19 launch.
Meanwhile, team principal Cyril Abiteboul would not get drawn into too much specifics about Renault's rate of development in the off-season – but was very upbeat about the progress made.
"No figure, but it is substantial," Abiteboul told Autosport.
"The furthest I will go is that it is the biggest we have ever done since the V6 [turbo-hybrid engine] introduction.
"To a certain degree I don't like what I am going to answer but I'd like to say that the most important thing is that we don't stop, we don't break the momentum that has started.
"For three years it is clear that we have a nice and steady progression, which is good both at the track and at the factory. I don't want to say anything that would be killing that."
Abiteboul, though, is hoping one of the biggest success stories comes from the development of their engine, an engine that Red Bull have opted not to use in favour of a switch to Honda.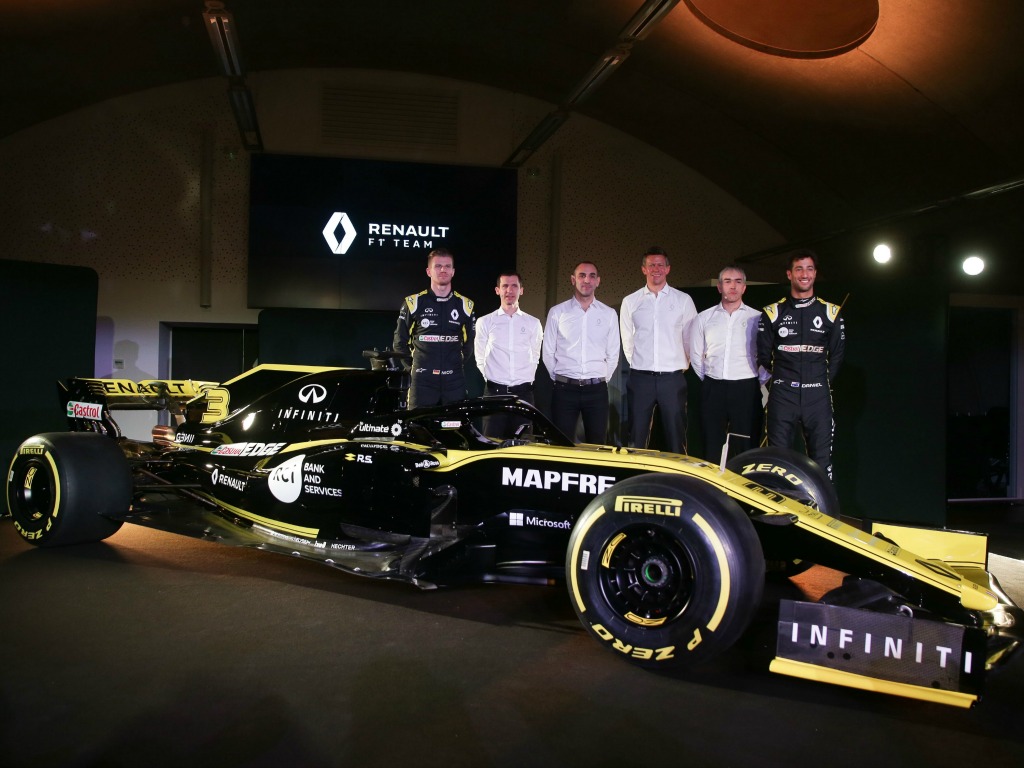 He added: "In order for the progression to keep on continuing to be here, we need a number of success stories.
"Last year the progress in the championship was in general a success story, and I think it is fair to say that more progress in the championship will take a bit longer.
"That is very clear. We are humble and professional enough to know that.
"But I think it is important to have some glimpses or demonstrations that our ambitions are correct.
"I would like and I believe that this can come from the engine side, where we have had in particular a very, very strong winter. So that will be typically a good season.
"On the chassis side, the Enstone side, we have the structure but it is going to take a bit of time before the structure can turn into a race winning car."
Follow us on Twitter @Planet_F1 and like our Facebook page.