Rene Arnoux slams Mattia Binotto for 'unforgivable' errors at Ferrari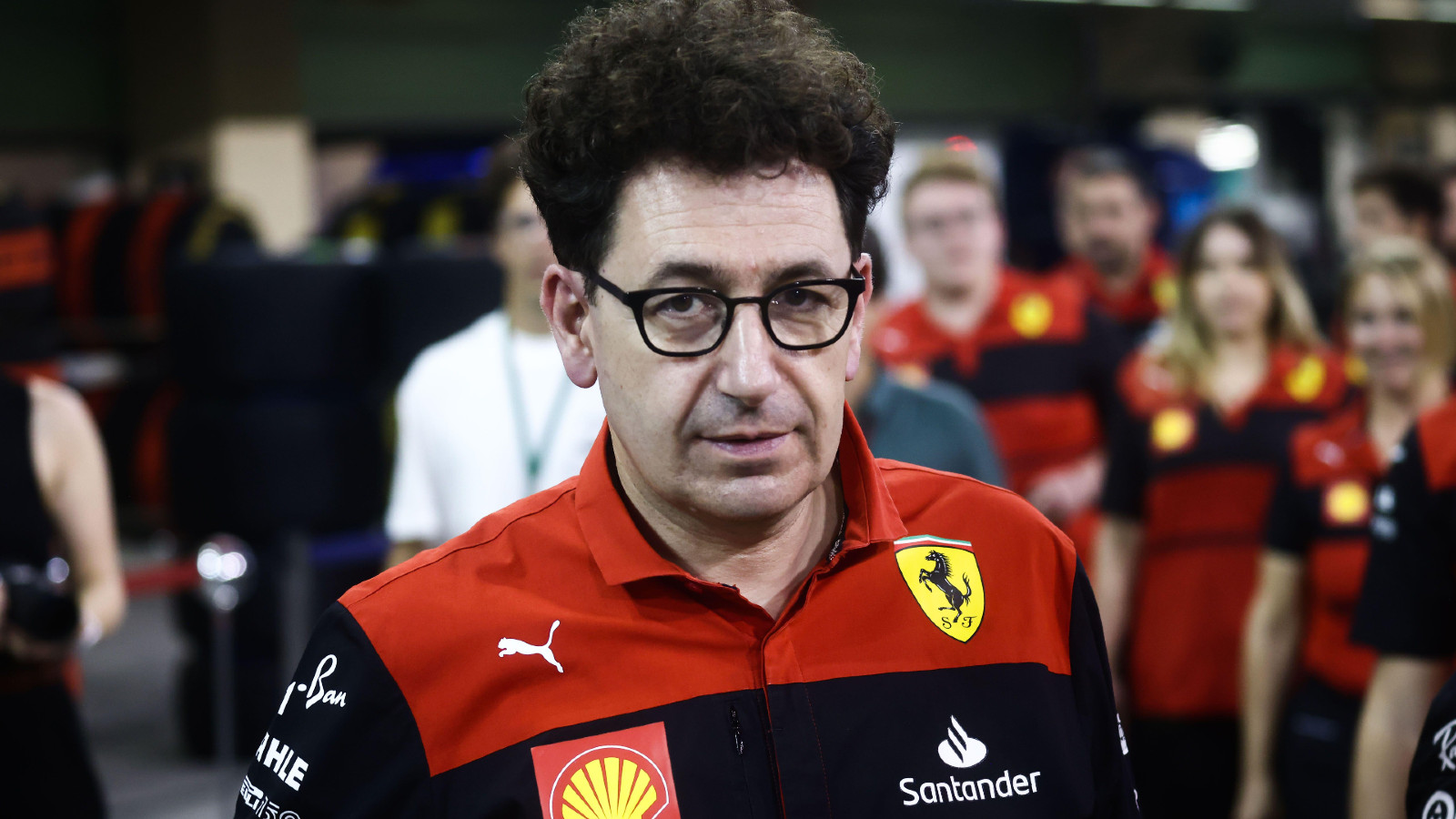 Former Ferrari man Rene Arnoux has torn into departing team boss Mattia Binotto for errors that he described as "unforgivable".
Binotto has just two days left in the job having announced in November that he would be stepping down as team boss on New Year's Eve.
He does so off the back of a tumultuous  campaign that saw Ferrari go from the highs of winning two of the opening three races to the lows of becoming a laughing stock as mistake after mistake saw them fall away in both title races.
Alfa Romeo man Frédéric Vasseur has now been placed in charge of reviving Ferrari's fortunes but a former driver of the team has torn into Binotto, claiming he did not deserve the job.
Arnoux spent three seasons at Ferrari in the '80s before moving onto Équipe Ligier and has been providing his thoughts on the modern day fortunes of his former side.
Speaking to Italian sport newspaper Gazzetta dello Sport, Arnoux said mistakes made by Binotto had been "unforgivable".
"I didn't like seeing a very competitive Ferrari let the Championship slip away because we started well. It's true that there was no reliability, but we lost some grands prix almost as if we had done it on purpose.
"The mistakes he [Binotto] made for me in Formula 1 are unforgivable. I've never been on Binotto's side. Someone who says 'It will be better next year, it will be better next year', doesn't deserve that place.
"I would have fired him several years ago, I've said it several times. Behaviour like his is intolerable when you are at the head of the most beautiful team in the world."
Binotto's departure marks the end of a 27-year stay with Ferrari having first joined the engine department in 1995. His most recent role before team principal was chief technical officer and he has been accused of trying to do too much at one time by combining leading the team with also being involved in the technical direction.
"Bringing the two roles together was a mistake," Arnoux said. "In today's hyper-specialised Formula 1 you can't do everything.
"Vasseur has to find the right people. You don't have to know how to make a gearbox or an engine. [Jean] Todt didn't care. You must have the right, competent people in the right place. And then manage them. When you have Ross Brawn as technical director and then Rory Byrne and Paolo Martinelli you just have to make them work well. As Todt did and as Vasseur must do."
Having met Vasseur only a handful of times, Arnoux was cautious when predicting how the 54-year-old Frenchman would fare at his new team.
"I don't allow myself to say yes or no, because I know him very little," Arnoux said of Vasseur. "I met him, I spoke to him. But not enough to say whether it's right or not. We have seen the results he has achieved with a mid-range team like Alfa. But managing Alfa in Switzerland and managing Ferrari are very different things.
"He certainly has the necessary expertise and I hope he can pull the team together in terms of technology and strategy. Without which you can't win the World Championship.
"Last year the chassis and the engine were there, the reliability wasn't. But above all we have made a mistake many, many, many times the strategy and in that field there is a good cleaning to be done. I'd say throw it all away. And find someone who's capable."
Read more: Lando Norris warned against becoming Max Verstappen's future team-mate