Report of Lando Norris' 'sort of' display of frustration during Bahrain testing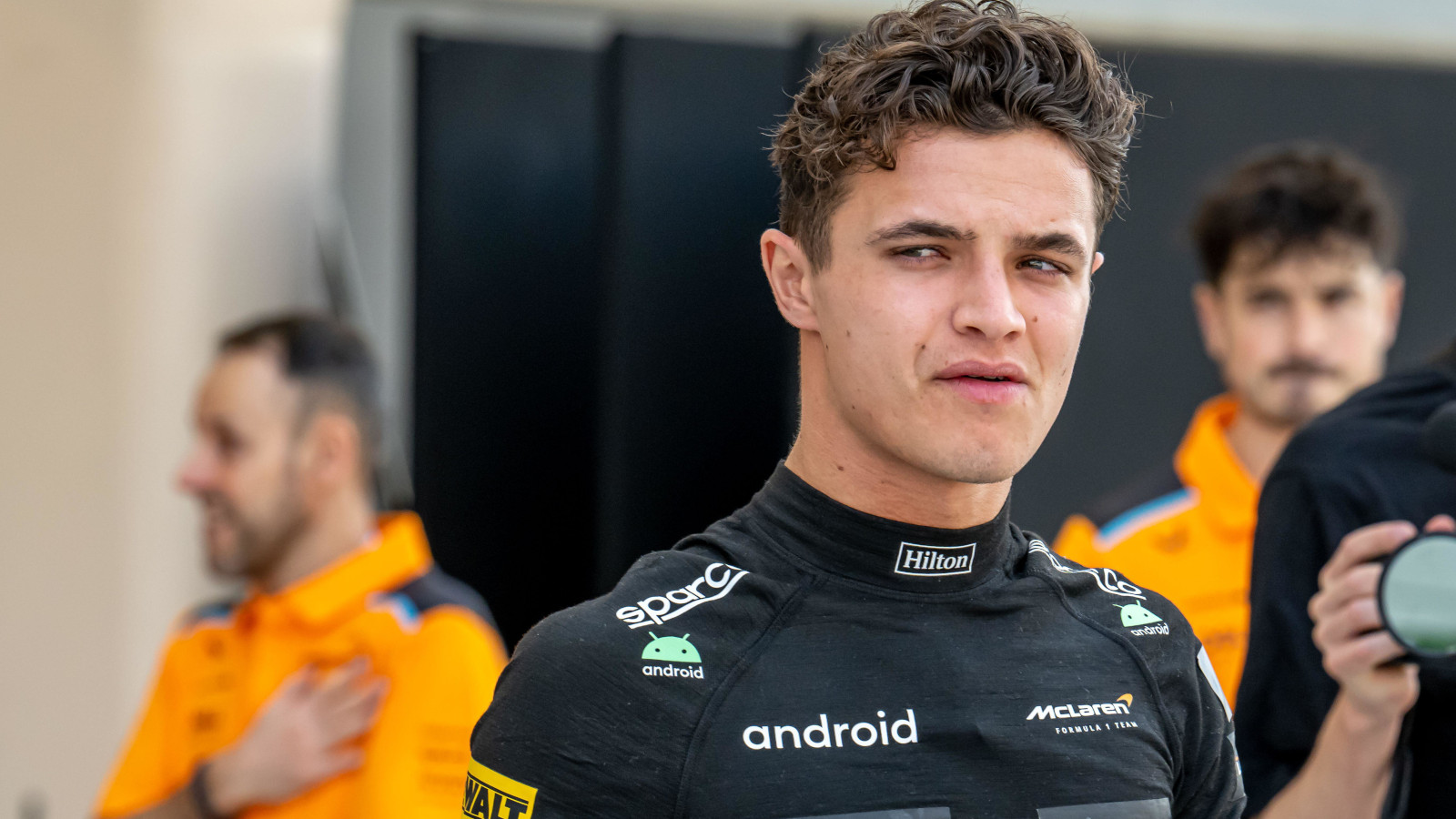 Lando Norris' frustration over McLaren's form in pre-season testing "sort of" had him punching the wall as he left the garage to make his way to the driver's room, reports Will Buxton.
Even before the McLaren MCL60 turned its first lap out on track the Woking team has only been downplaying expectations but issuing words of caution.
New team boss Andrea Stella admitted they were "not entirely happy" with the car as they "realised a little late into the development some really strong directions."
He has since admitted they are "not in the range" of the top four while CEO Zak Brown concedes they missed their development targets.
He added: "I think we will be going into the first race off of our projected targets and it's hard to really know where that means we will be on the grid."
With McLaren covering the fewest laps of all the teams in testing and neither Norris nor his team-mate Oscar Piastri inside the overall top ten, Norris, Buxton reports, vented his frustration.
PlanetF1.com recommends
Andrea Stella paints bleak picture for McLaren: 'Not in range of top four'
Conclusions from F1 2023 Testing: Red Bull favourites, Alonso's masterstroke
Ranked: How well did every team perform at F1 2023 pre-season testing in Bahrain?
"I actually saw him leave the garage and walk to the little driver's room on the side and, very unlike Lando, he sort of punched the flimsy, makeshift wall as he walked through," said the F1 presenter.
"It wasn't going to knock the wall down but it was that little bit of frustration. You can tell it's not quite right."
Buxton later clarified his comment about Norris' "sort of" hit on the wall, saying: "Exaggerated to form a few headlines and make it sound like Lando Norris was smashing the place up. Of course he wasn't. Never suggested he was.
"Saw a hit of a wall panel, which looked born of frustration. Could easily have been playful."
A 'come and get me plea'?
Sky Sports presenter David Croft believes this year's pre-season testing could have Norris open to offers from rival teams.
Said to be in line for the Mercedes job when Lewis Hamilton retires, be that at the end of this year, the next or 2025, Craig Slater asked Croft if Norris would put out 'something of a come and get me plea'.
He replied: "I think he might.
"Because the story I think of the test so far, and McLaren were playing down expectations before we came to Bahrain, the story is McLaren might just have slipped back even further as we start the season. That's a worry for Lando."
But for now, Lando Norris says he's committed to McLaren
But for now Norris is adamant he's committed to the McLaren cause and wants to win with the Woking team.
"I'm still here for a few more years. It's because I want to be," the driver, who has a contract with McLaren until 2025, told Sky Sport. "It wasn't because I knew we were going to be winning championships or anything.
"I knew that it's a journey and we have to develop and improve on what we have to get to that point.
"We weighed up every possibility and there's always a possibility that it takes longer than my contract. But I don't think that's a talking point for me at the minute.
"I'm not the most patient guy but at the same time I'm happy with the work and the plans that the team are doing."