Revamped Barcelona Turn 10 'more interesting'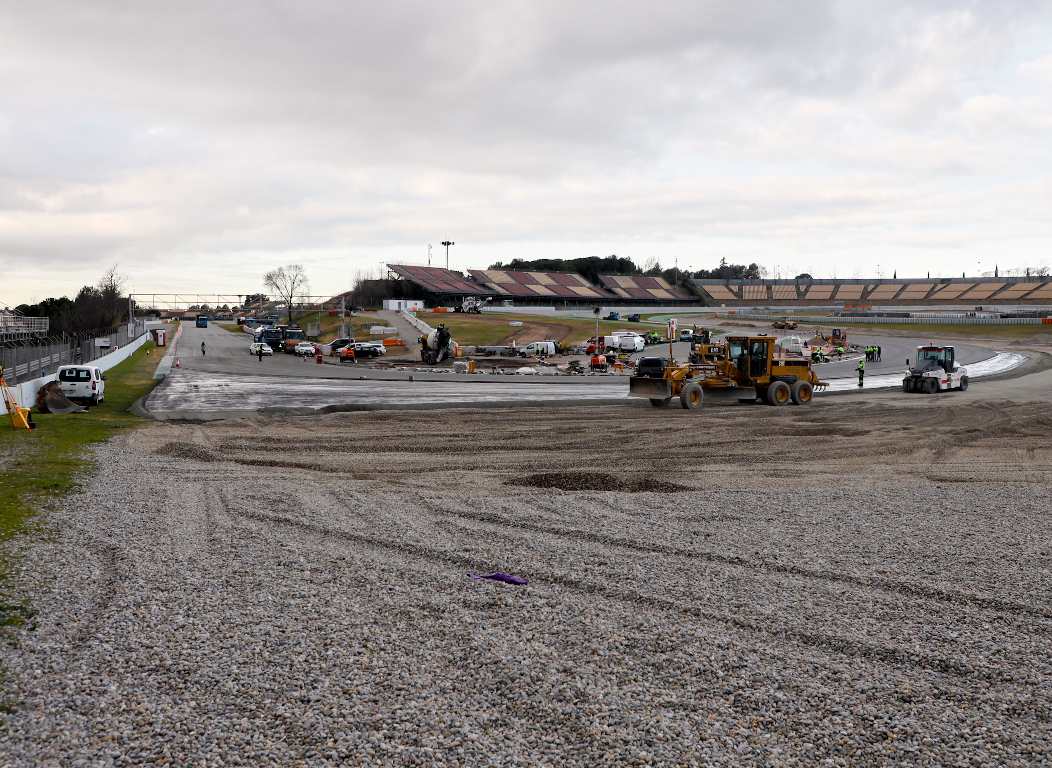 The reprofiled Turn 10 at the Barcelona circuit will not only be "faster" but also "more interesting", says Pedro de la Rosa.
Formula 1 will head to Barcelona's Circuit de Catalunya in May this year for the Spanish Grand Prix.
But while the track is very well known to all the drivers given that its the traditional venue for pre-season testing, this year there will be something new for the drivers, Turn 10.
Barcelona is reshaping Turn 10 following safety improvements made in conjunction with the FIA and FIM.
"During January, Circuit de Barcelona-Catalunya will be reshaping the layout of the current Turn 10, located at the entrance of the legendary Stadium area," a circuit statement read.
"This project, which was analysed during the past seasons together with the FIA and the FIM, will improve the safety conditions at both car and motorcycle races."
But while safety is at the forefront of the change, former F1 driver De la Rosa reckons the revised Turn 10 will be faster and more entertaining.
"It is an evolution that the fans will surely like," the Spaniard said.
"Now it will be a round corner, faster, which will allow you to go much faster towards the 'Stadium' and will make these curves a little more delicate.
"I think it is a change that the fans will surely like because it will make this area much more interesting for fans and drivers.
"The work they have done to make the asphalt drain well is incredible."
This week we have started the resurfacing of the new Turn 10. 💪

We have applied two tarmac layers and the third and last one will be applied next week! 👨‍🏭 pic.twitter.com/n7JYaEDwVa

— Circuit de Barcelona-Catalunya (@Circuitcat_eng) January 22, 2021
Sign up to the official Formula 1 store and save 10% on your first order!
Originally a long high-speed left-hander that fed into the right bend of Turn 11, the old Turn 10 was removed in 2004 over safety concerns.
In its place came a heavy braking zone into a left turn at the end of the back straight, which was used until the end of 2020.
The new-for-2021 Turn 10 will instead be a slightly tighter version of its 2003 layout comprising Turns 10 and 11.
(Photo from Circuit de Barcelona-Catalunya @Circuitcat_eng)
Follow us on Twitter @Planet_F1 and like our Facebook page.