Revealed: What goes on inside a GPDA drivers' meeting away from the cameras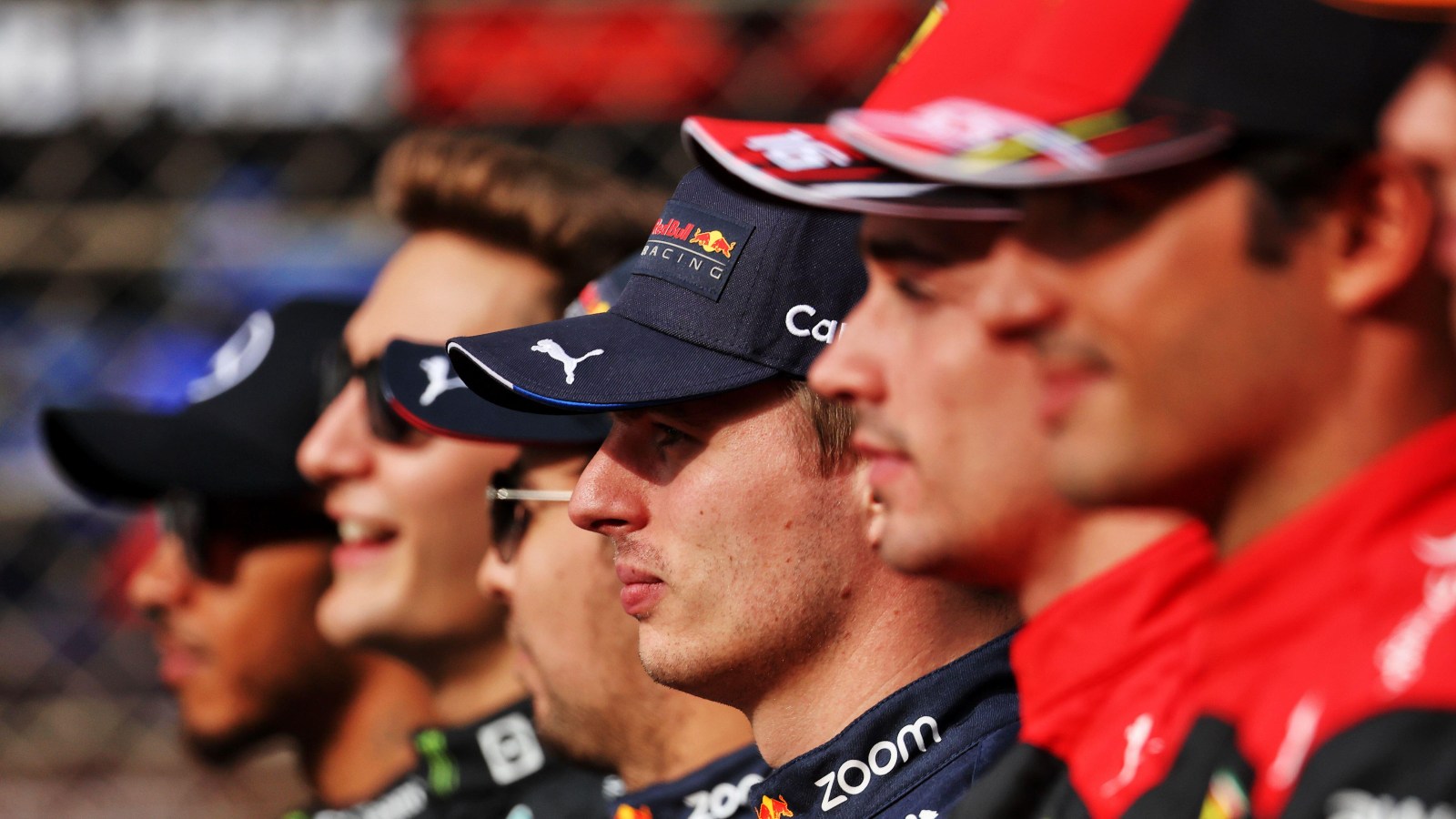 The Grand Prix Drivers' Association chairman has lifted the lid on what takes place during the group's meetings which involves all 20 F1 drivers.
The GPDA, or Grand Prix Drivers' Association, first came into existence in 1961 but was disbanded before a return in 1994. Since then, its importance has only grown with it serving as the sole voice entirely devoted to the drivers' interests.
The association was heavily involved following the events of the Saudi Arabian Grand Prix in which a missile struck an oil facility just 20 miles away from the Jeddah circuit during a practice session.
Following the explosion, the drivers met and came to the conclusion that the race should not go ahead before their team principals concerned them otherwise.
As to who said what exactly will never be known as cameras have been shut out of GPDA meetings in the idea that it gives drivers the opportunity to speak freely.
Wurz, who has served as chairman since 2014, has however lifted the lid on what tends to take place and how he wishes he "could show the GPDA meetings to the outside."
"When those ultra talented and fierce competitors sit only between themselves and chat and talk, listen to each other, at times make jokes and laugh together," he told PlanetF1.com. "Those are moments I cherish witnessing, back in the day when I was racing myself and now as chairman.
"But we made an agreement between us that we keep the meetings off the TV because we like to preserve the unique and great culture we have had for many years now.
PlanetF1 recommends
Exclusive: General Motors confirm FIA entry bid, believe their team 'will heighten enthusiasm for F1 racing, globally'
Exclusive: Sebastian Vettel given extra time to decide on future as GPDA director
Why Max Verstappen is his own biggest threat to the 2023 Formula 1 title
"It was not always like that, I remember that GPDA meetings became the platform for fighting and arguments long ago, which I make a big effort to not ever let happen in our meetings."
As to what takes place in the meetings, Wurz said it was not like a "courtroom" but instead a place for drivers to share their thoughts. Wurz said he also reminds the drivers that while out on track they may be enemies, off it they are all on the same team.
"The meetings are about topics and concerns we all have and share and shall never be a courtroom of individual dislikes and disagreements.
"I also remind the members continuously that whilst it is of course okay and their job to fight hard (and fair) on track, but that outside the car we should be an example to the world, show that whilst we compete hard, we do it with respect of each other and in fond appreciation of the privilege we all share.
"We all ultimately want only the best for our sporting world and the wider world of course, so racing hard, being of different opinions is all cool, expected and fine, even controversy is ok, as it is part of such a high loaded and emotional activity, but we shall do so based on respect of each other, respect and appreciation of the sport and the opportunity it gives us."
As the head of the group, there are times when Wurz must make the final decision but he says he runs everything by the drivers, especially directors Sebastian Vettel, George Russell and lawyer Anastasia Fowle.
"I make a big effort that almost every move, comment and every decision of the GPDA is agreed by the drivers," Wurz said. "We work with a 50 per cent majority, but I must say that we mostly have full agreement of all drivers.
"I only act on behalf of the GPDA on items I am very certain of to be the opinion of the drivers and when we have no time to check with them.
"Indeed there are moments it needs a quick response and in such cases we have Anastasia, George and Sebastian on speed-dial and we align. If that's also not possible I am of course not shy to represent the assembly by my best effort and with the interest of the drivers in mind."
GPDA has a budget of €20k but is free of outside pressure
For an association that represents athletes who sometimes earn tens of millions of Euros, it is surprising to learn that the budget in which the GPDA has to operate is just a fraction of that.
The annual budget for the association is €20,000 which is fully funded by the members paying €1,000 each and while that has its limitations, Wurz said it allowed them to be totally free of outside pressure.
"It wouldn't be too difficult to grow the GPDA to a much larger organisation, and indeed we went through those scenarios multiple times. There are pros and cons to that.
"In the end, whilst this might one day be the case, there is also great merit to remain as 'small' as we are now.
"Our annual budget is €20,000 euros, yes, €20,000 euros, with the members paying that via their €1,000 membership flat fees. And I tell you what, of course at times more budget would be handy, but we are fully free of any third party obligations and influence and that is perhaps an unbeatable value.
"The influence the drivers' body has and could have is large, everyone knows that, but it shall only ever be used to safeguard our sport.
"That is something very close to all drivers' hearts, that we help our sport in the direction and decision-making to not become anything else than what the drivers would like it to be, for the current and many driver generations to come."