Ricciardo: Hamilton deserves 'all the respect'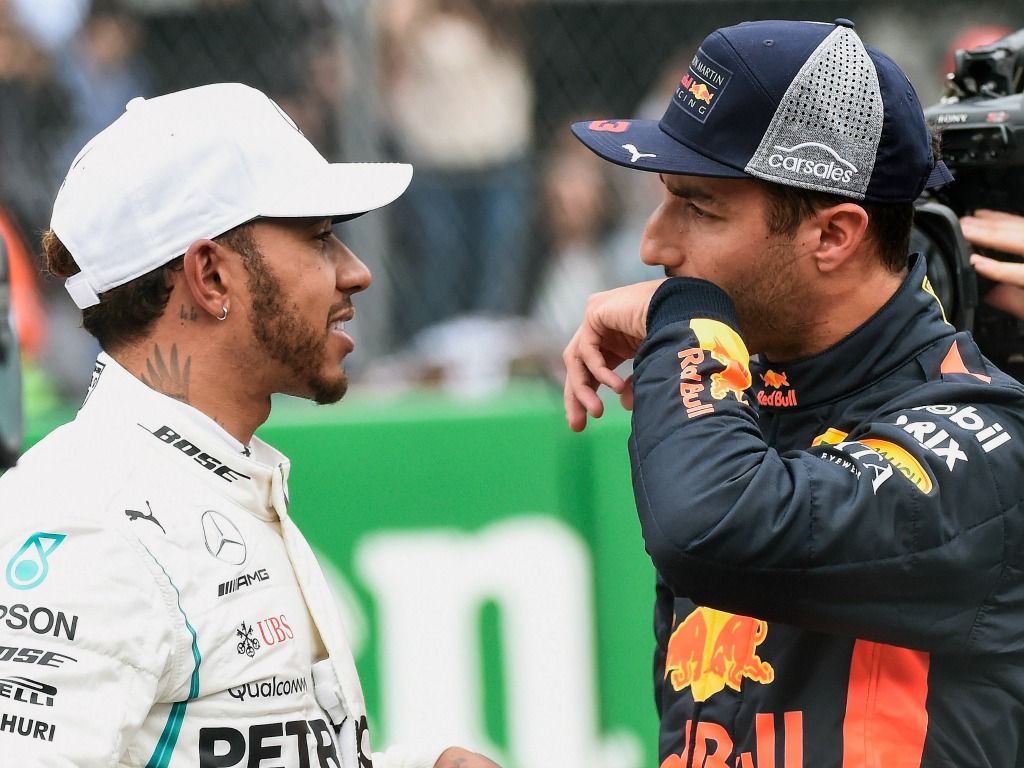 Daniel Ricciardo has said Lewis Hamilton deserves "all the respect" for clinching a fifth World Championship title.
Hamilton's P4 finish in Mexico was enough for the Brit to retain his crown with two races to spare and, while Ricciardo thinks he could have also won the title had he driven the W09 this year, he has said Hamilton has also continued to drive at an incredibly high standard.
"My competitive side will always believe I'm the best and in that car I could do the same things, 'yadda ya'," Ricciardo said.
"But I definitely give him all the respect and it's definitely not a go at Lewis: I think he's been pretty awesome at being able to do what he's done continuously on track for the best part of a decade.
"But also done his own thing away from the track. For him to live the life he's living and still keep up such a performance, full credit to him."
Ricciardo also said that Hamilton's ability to come out on top in decisive moments of races shows that he more than deserves this latest World Championship title.
"Also this year people realise that, OK, you can have a fast car but you've got to be able to perform week in and week out," Ricciardo added.
"Seb's for the most part had a fast car all year but when you're fighting for the title it's those little 'one-percenters' that Lewis's has got on top of more often than him and that's what really dictated the pace of this Championship.
"I give Lewis full respect.
"I think the talent's always been there, the speed's always been there, everyone knows that but for him to maintain this level of intensity, this level of speed and commitment is pretty strong.
"I've certainly got no problem with applauding him on that."
Follow us on Twitter @Planet_F1 and like our Facebook page.