Ricciardo: I could have pushed Hamilton closer to title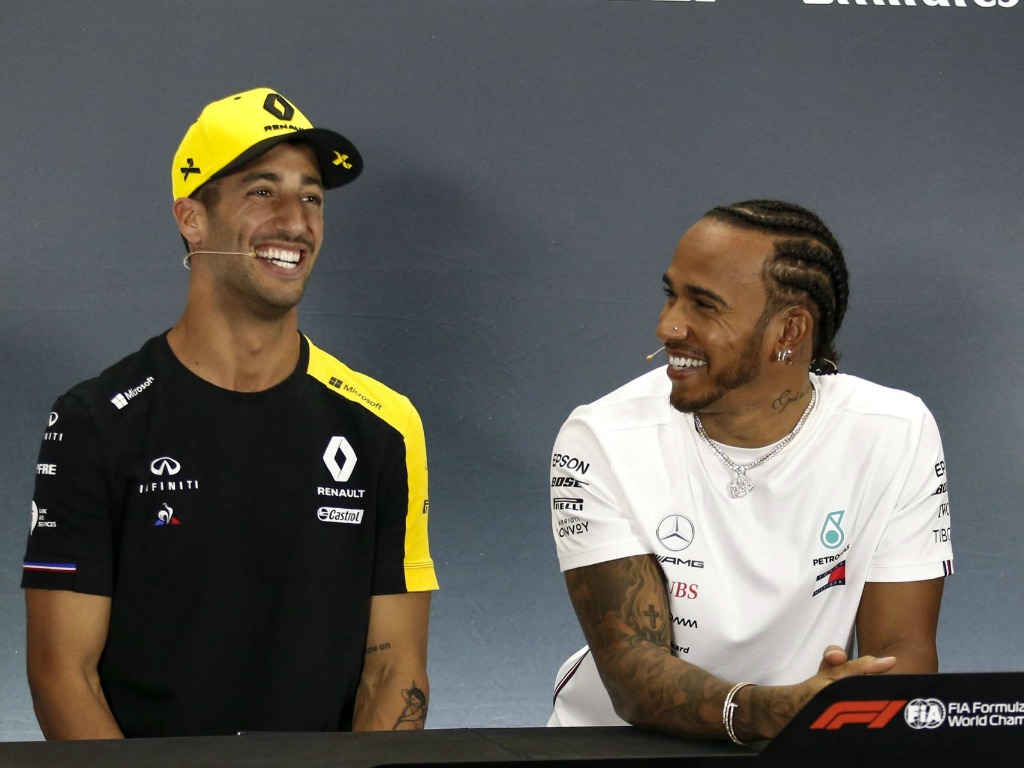 Daniel Ricciardo believes he would have taken the fight to Lewis Hamilton better than his past or present team-mate if he was in the other Mercedes.
The Australian driver switched to Renault for the 2019 season after ending his ties with Red Bull, and even though Renault weren't expecting to compete with the top three this season, it took them until the United States GP just to record back-to-back double-points finishes.
Hamilton meanwhile has just secured his sixth World Championship, outscoring team-mate Valtteri Bottas by the necessary four points in Austin to do so.
However, Ricciardo is confident that if he had been driving the other Mercedes W10, then Hamilton would have been in for a far tougher campaign.
"I won't sugar coat it: I'll say yes," Ricciardo told Sky Sports F1 when asked if he felt he could have done a better job in the Mercedes car against Hamilton.
"That's because I have that belief in myself. It's not targeted at Valtteri or anyone else in that car who didn't win.
After beating Sebastian Vettel in his rookie season with Red Bull in 2014, Ricciardo went on to have his own battles with Max Verstappen as part of the team before that Renault move.
Ricciardo recently defended Verstappen after both Hamilton and Vettel admitted that they give him extra space on track out of fears of crashing, but he did point out that the Dutchman's only flaw at the start of his career was his tendency to move under braking.
"I respect Max for the way he stands up for himself," Ricciardo added.
"I guess the only problem I had with him was the same as what most drivers had with him when he first got into F1 and that was the moving under braking."
Next season Ricciardo will be partnered by Esteban Ocon at Renault, and he admits that it's a repeat of the situation he had at Red Bull when the young and hungry Verstappen arrived in the team.
But, he says the main goal for "slim boy" Ocon and himself is to take Renault further up the grid.
"He's a slim boy, the slimmest driver I've ever seen in my life," Ricciardo said.
"I'll be kind of going back to the scenario I had with Max. I'm now the old guy in the team but I'm not coming into it with my guard up [against him].
"I'm coming in knowing if we both do what we've got to do, we've got a chance to bring this team forward to where we both want it."
Follow us on Twitter @Planet_F1 and like our Facebook page.