Ricciardo is 'craving' his next shoey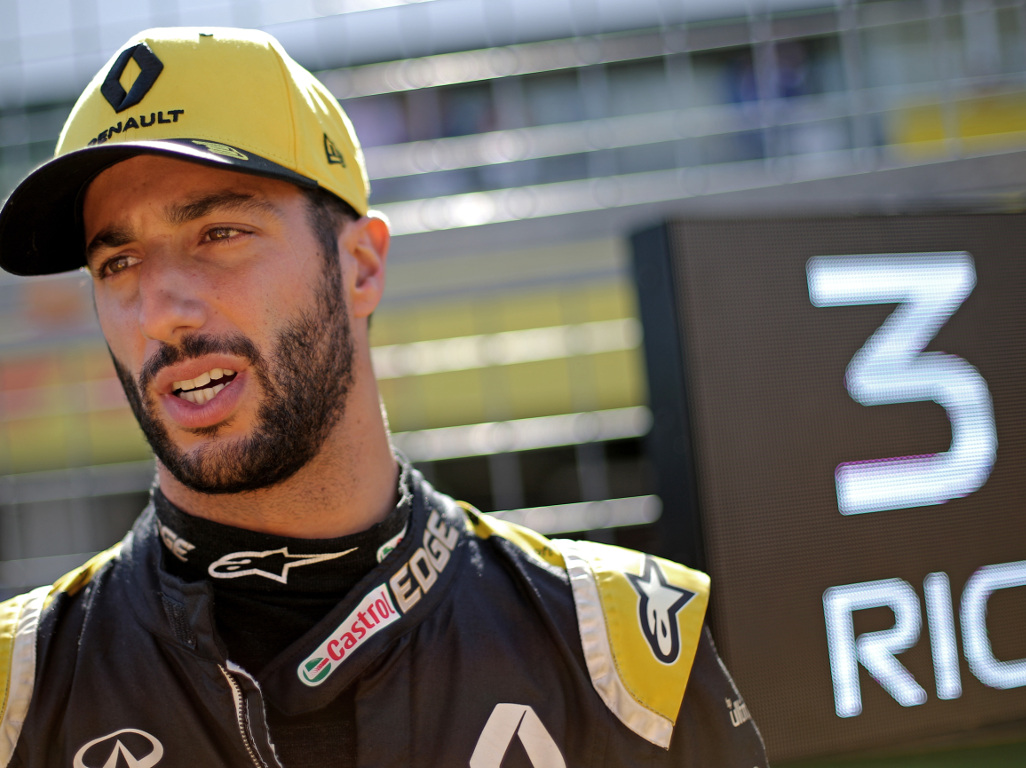 Off the podium since last year's Monaco GP, Daniel Ricciardo admits he is "craving" a top-three showing and the celebratory shoey.
Ricciardo swapped Red Bull for Renault in the off-season and had hoped that it would be least yield podiums, or the fight for a top-three finishes.
It hasn't.
The Aussie's best showing with his new team was a fourth place at the Italian Grand Prix, however, he was 45s away from race winner Charles Leclerc.
And with it not looking as if Renault will be on the podium before the end of this season, Ricciardo admits he's missing his shoey.
"I'm craving it," he told Channel 4 when asked for a prediction of when his next shoey may be.
"Let's be conservative and also realistic and say first half of next year.
"Let's get the shoe off."
Ricciardo was also asked how he has been dealing mentally with the season given it has been blighted by technical faults.
"It's been tough," he revealed.
"That is where the hate comes in for the sport. It's a love/hate a lot of the time. It's hard and it's frustrating."
"You can prepare as well as you can, come into a weekend and say you feel amazing and the headspace is good then something happens.
"That's the part that can really take the wind out of your sails, but fortunately I'm able to sleep it off and wake up the next day and go again.
"I know moping around doesn't really help so after punching a few walls I feel pretty good."
Follow us on Twitter @Planet_F1 and like our Facebook page.