Ricciardo jokes he designed Renault PU upgrade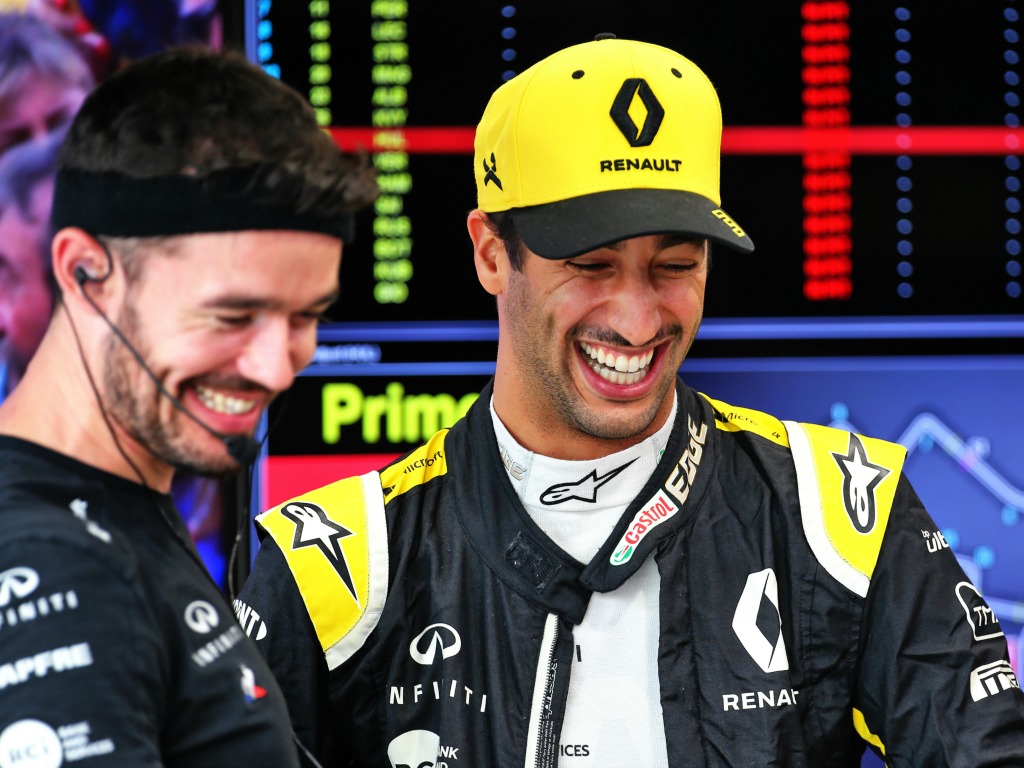 Daniel Ricciardo has praised Renault for taking the "big step" they needed to with their power unit in 2019, joking that he designed it.
Throughout the turbo-hybrid era the French manufacturer have struggled to produce an engine which could compete with Mercedes and Ferrari for power and reliability, a large part of the reason why Red Bull switched to Honda power for 2019.
However, Ricciardo, who left Red Bull for Renault this season feels the team have made a "big step" in developing a power unit which puts them in the conversation with Ferrari and Mercedes, joking that he designed it.
"I designed it myself," Ricciardo said with a smile to Ziggo Sport.
"I spent a lot of time at the factory, bought an apartment under the engine bay and been bunking beds with Remi [Taffin, Renault engine director]."
On a more serious note, the Aussie said: "It's really good.
"Since the hybrid era, it was evident that Renault was not the strongest package. It's not a secret and was always a little bit of a weakness for them.
"But this year, absolutely, they have made a big step. It was needed and they did it.
"It took a lot of pressure off them as well because from the outside there was a lot of pressure from the media.
"I'm happy for them that they finally got a big step."
However, now that the engine is improving, Ricciardo admits the next step is for Renault to improve their chassis and aerodynamics if they want to compete with the big boys.
"We knew the deficits to the Mercedes and Ferrari power units these last few years. To have something close to them now feels a lot better," he explained.
"It's lap time for free. But what is now evident is that we have work to do on chassis and aerodynamics.
"But we have ticked one big box this year with the power unit so next year, if we can tick the chassis box, we can really start to be competitive."
Follow us on Twitter @Planet_F1 and like our Facebook page.