'Ricciardo must stop being the paddock clown'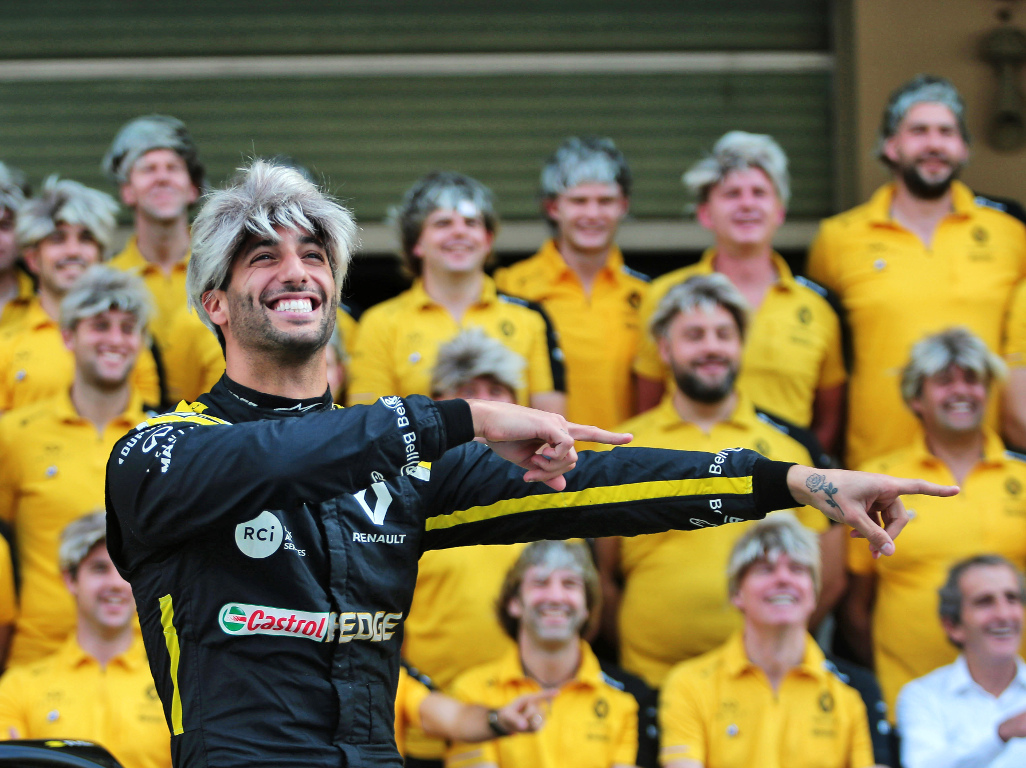 Daniel Ricciardo has found himself on the list of Ziggo Sport's Olav Mol's 'five flops for 2019' as the Dutch commentator says he needs to stop being the "clown" and buckle down.
Ricciardo joined Renault from Red Bull in the off-season with the French manufacturer hoping that he would be the key to their success.
He wasn't.
Although Renault were not expecting to challenge for race wins this season, they had targetted podiums but those never came.
Ricciardo's best showing was his fourth-place at the Italian GP but the Aussie was some 45s behind race winner, Charles Leclerc.
Mol feels the time has come for Ricciardo to stop being the "clown" and focus on what he's paid to do, which is make Renault a better team.
"He has not improved," he told Dutch publication Formule1.
"Wanting to be the clown of the paddock is not good enough.
"Ricciardo is very nice and super PR, but on the job?
"In Brazil he came from the back to the front but aside from that I have not seen enough 'real Ricciardo moments'.
"And I haven't seen him make Renault better.
"He has to be less cheerful and hit the table more.
"He belongs here [in Mol's five flops]."
Ricciardo finished the season ninth in the Drivers' Championship with Renault P5.
Follow us on Twitter @Planet_F1 and like our Facebook page.