Ricciardo: One strong race and Vettel is back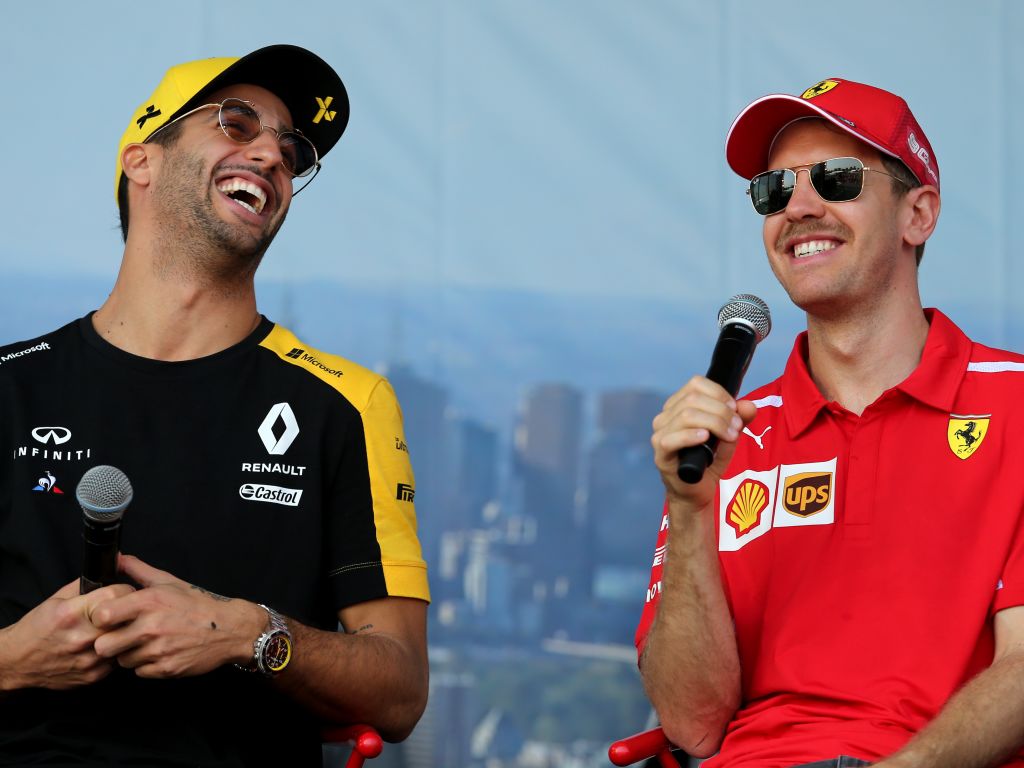 Daniel Ricciardo believes his former Red Bull team-mate Sebastian Vettel needs only one good race to return to his best form.
Vettel has been in a slump stretching well over a year now, while his huge error at the Italian Grand Prix did little silence his critics.
Charles Leclerc has now outqualified the four-time World Champion at the last seven races, crossing the line ahead of him in five of those.
However, Ricciardo, who was Vettel's Red Bull team-mate in 2014, insists the Ferrari man needs only one solid race to bounce back ahead of this weekend's Singapore Grand Prix.
"Yeah I think he absolutely [he can]," the Aussie said when asked if Vettel can bounce back during Thursday's driver press conference.
"[I'm] probably a decent one to answer for it because it's in times, in a similar position to maybe where he was in 2014 and he bounced back.
"I think [in the] second race in 2015 he won in Malaysia, if memory serves.
"He has the ability to bounce back, and all it will take is one race."
Vettel controversially lost his win at the Canadian Grand Prix this year after he went off track and was judged to have impeded Lewis Hamilton when returning.
Ricciardo pointed out that if that win had have stood, then Vettel may be in a far better situation now.
"I think it's been a bit of an effect [Vettel's poor run], [and] it probably started – trying not to speak for him – in Canada," he explained.
"Obviously the controversy there it could've been his first win of the year.
"If that got done differently, it could've changed the whole outcome of these next few races. You never know."
Vettel holds the record with Hamilton for most wins at the Singapore Grand Prix, with both having four wins around the Marina Bay Street Circuit, and Ricciardo feels this could be the race where Vettel rediscovers his mojo.
"In the past, he's always been strong here in Singapore, so this could be the weekend for him that he does turn it around," said the Aussie.
"It's just one [example] where he's one race from turning it around. Obviously there's a lot of things to deal with in this sport, especially when you're at the top.
"It's not just talent anymore, it's pressure, it's headspace, where you're at in your personal life and all this.
"You don't lose your talent, so can he still drive very fast? Absolutely, and I think he's just waiting for that weekend to put it together and get himself back.
"It could very well happen this weekend."
Follow us on Twitter @Planet_F1 and like our Facebook page.