Daniel Ricciardo believes that Renault are trying to be "too clever" on race weekends after a poor start to 2019.
The Aussie is yet to finish a race this season after back-to-backs DNFs, while both he and team-mate Nico Hulkenberg are also without a Q3 appearance following the opening two rounds.
Ricciardo previously said he was ready for "a process" of settling in at his new team, getting used to the car and then scoring points, but he believes right now the French manufacturer are trying too hard.
"One thing we've assessed is maybe we're actually trying to do too much over the course of the weekends," Ricciardo told reporters in Shanghai.
"We got the chance to analyse on the Monday after [Bahrain]… and we established that we're maybe currently trying to do too much, where I'm trying to settle in and also my engineers are trying to [learn how to] work with me.
"And probably all of us, we're trying to be too clever as well.
"I don't want to say that, because you're always trying to find the limits. But for now, maybe we need to keep a more basic approach and just do what we can, do it well and then probably not look for that extra one per cent at the moment.
"There's probably bigger time to come from just being comfortable and working well together.
"[Doing that] will probably just help me out as well with having a more consistent car throughout the weekend.
"Just simple things, like maybe let the track come to us and try and have a car that I'm comfortable with as opposed to chasing the perfect car… I'd like to think that I'm able to adapt and figure it out, but I think the reality is, right now, I'm probably better off just being in something that I'm comfortable and consistent with."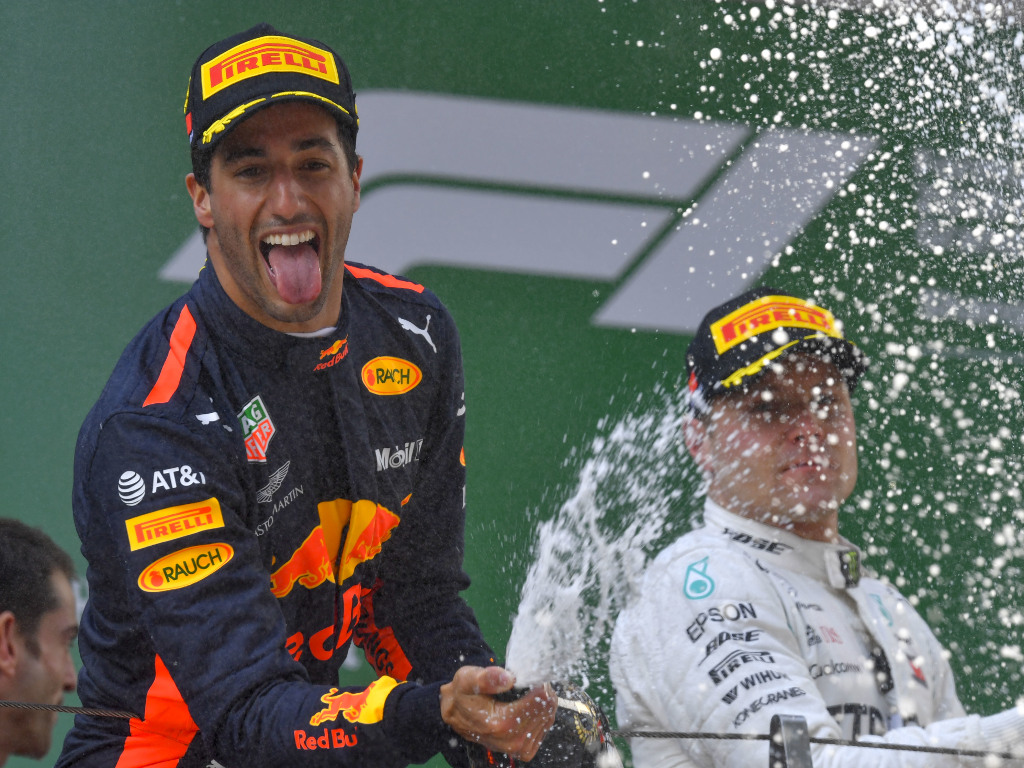 Ricciardo goes into the Chinese Grand Prix having won here last year, and well known for his late braking, the 29-year-old admits that sorting the R.S.19's reactions under braking is his top priority.
"I don't want to say I'm nowhere [with braking], but of course, I was a bit of a stand-out in a Red Bull car and that's what I want to get back to," he said.
"At least for now, it's probably a little bit more on a knife-edge in that area. I've noticed I'll lock a wheel here and there, where maybe I wouldn't have last year, so I'm trying to figure out where the limit is.
"I still want to be that aggressive driver on the brakes and all that. But that will come with a bit of confidence. I don't have that level, or haven't as yet had that level of confidence on braking, as I had last year.
"But I'm still going to try and go for it. I still want my competitors to fear me!"
Follow us on Twitter @Planet_F1 and like our Facebook page.