Ricciardo reveals regular outbursts in 2018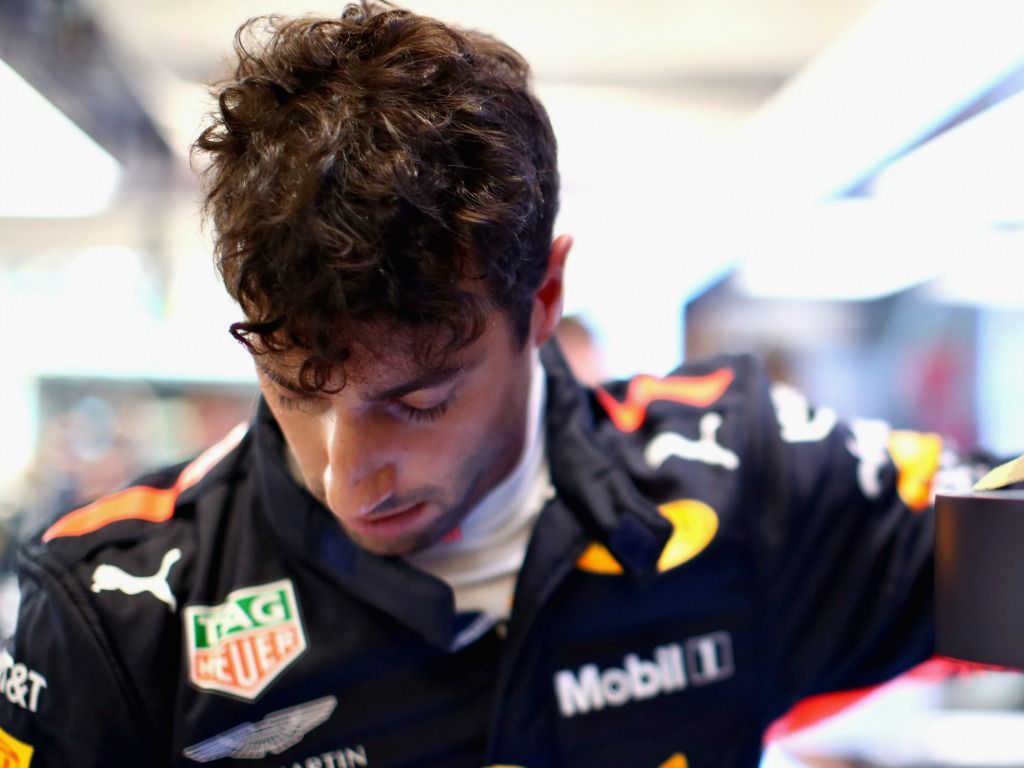 Daniel Ricciardo has admitted to lashing out on a number of occasions when things were not going his way throughout the 2018 season.
The Aussie will be pleased to be putting a pretty miserable campaign behind him with eight DNFs more than offsetting his two victories in China and Monaco.
Ricciardo said that his frustrations often got the better of him, starting all the way back to the season opener at his home Grand Prix weekend.
"It all started in Melbourne, before the season even started," Ricciardo said in an interview with Max Verstappen in Red Bull's On The Sofa.
"In practice I got the penalty for not slowing enough for that red flag so that started with putting my elbows through the door of my room.
"A week later I tried to channel that energy into Bahrain and my race finished after one lap…so I put my knee through the door in that one and it kind of spiralled.
"And there was the fist (through the wall) in Austin, and Austin was the worst one. Austin, I don't know why, I just reached a real low."
Looking back on his Red Bull career, Ricciardo revealed that his podium finish in Hungary back in 2015 represented a really important moment in his career.
"A lot happened in 2015, more on a personal level, with life," Ricciardo added.
"Jules [Bianchi's] passing affected me more than I ever would have thought and I had a few other things going on in my life at that time that in a way shaped me into this next version of who I am.
"The first race back was Budapest and that was my first podium that year, a double podium for the team, and I remember the whole weekend was very emotional.
"To get a podium there felt massive, it was a huge relief and a moment of gratitude.
"That was really important. In 2015, that was a really big high to come off such a low."