Ricciardo shares Vettel's trophy frustrations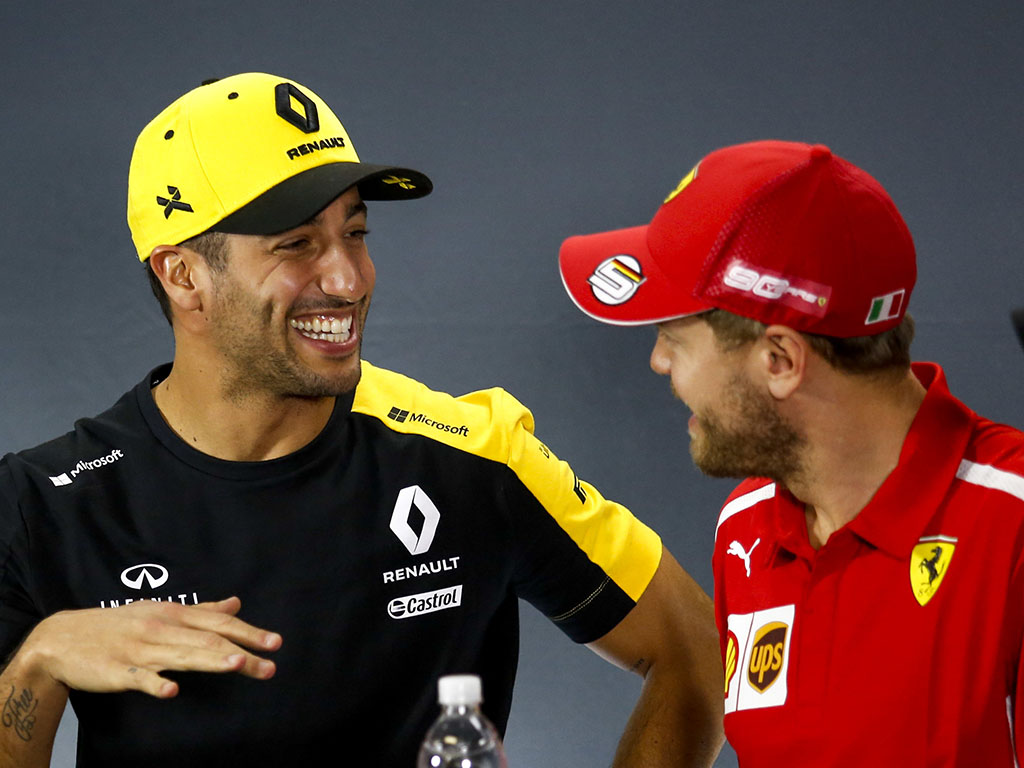 Daniel Ricciardo can understand Sebastian Vettel's frustrations with the lack of quality when it comes to receiving trophies on the podium.
Aside from giving the Mexican Grand Prix 'selfie guy' a nudge away from the podium celebrations, Vettel also took the time to criticise the "shitty" trophies that the drivers receive for their efforts.
While it is not something Ricciardo has immediately thought about during his previous successes, he too does not wanting to be looking into a pretty ugly trophy cabinet in the years to come.
"In the moment a win is a win, and you are actually not too fussed," Ricciardo said via Crash.Net in Austin, Texas.
"Well I'm not too fussed in the moment what the trophy looks like. I am the winner and my high is higher than what's going to be handed to me.
"Whether it is a year or 10 years on, you are going to look back and if you see something amazing sitting in your cabinet, it is going to be a lot nicer than seeing, as Seb said, Heineken style."
Ricciardo highlighted something that all the drivers received in Mexico which shows that personal touches and high quality momentos .
"We go to Mexico, the bottle of tequila we all received was a piece of art," he said.
"It was all hand painted and I feel like what they represent, and their culture and history represents in Mexico, they could do something amazing with their trophy if they left it to the locals, or to the country, and not to a sponsor.
"There is a lot of room to it, and make it iconic and special.
"In Seb's point, you win an F1 race, I know he did personally not win, but if you win a podium it is a big achievement, and you want to be recognised for something that is a bit more special than something generic that is from a sponsor."
Ricciardo said that the frustrations with the trophies are pretty widespread amongst the drivers and he does feel like action will be eventually taken via discussions through the GPDA.
"We all feel it," he added. "I don't think it is a big ask.
"I'm sure Heineken put a bit of money behind it. I know Santander did trophies. It is definitely an opportunity for us to speak out."
Follow us on Twitter @Planet_F1 and like our Facebook page.