Ricciardo v Verstappen: The banter continues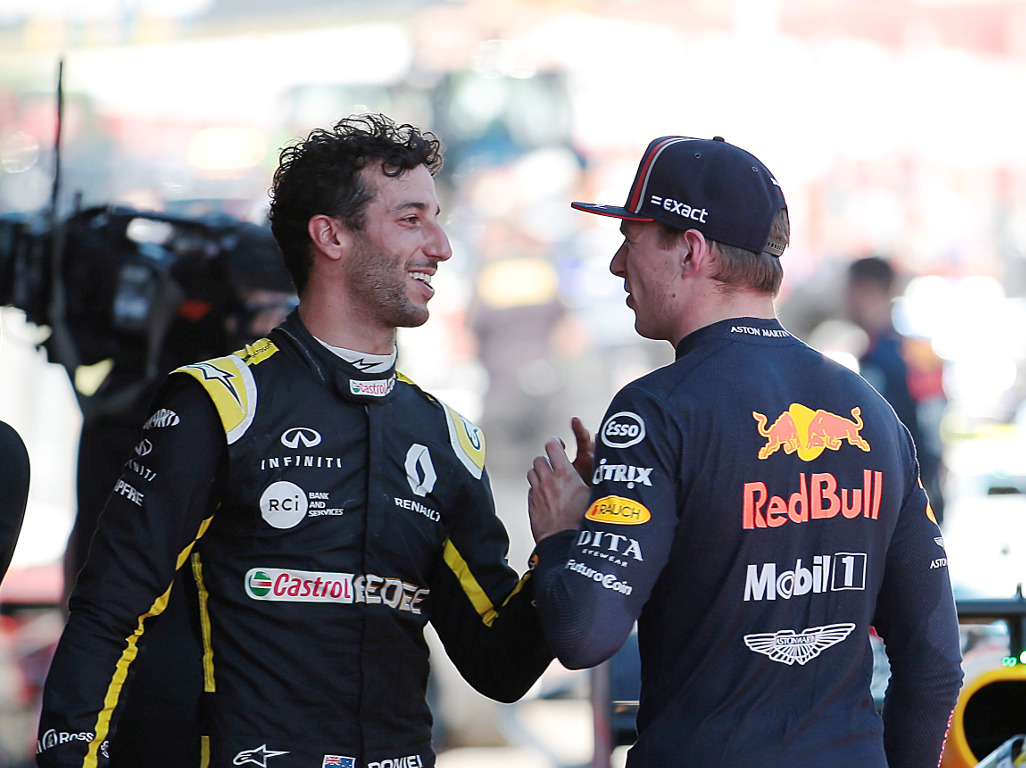 Daniel Ricciardo and Max Verstappen's partnership may not have ended on the best of terms but it seems all is well between the two judging by their post-qualifying banter.
Ricciardo, who was one of the first to congratulate Verstappen on his Austrian Grand Prix victory two weeks ago, butted in on Saturday when Verstappen was doing interviews after qualifying for the British Grand Prix.
Asked by Sky Sport's Natalie Pinkham if the former Red Bull team-mates missed each other, Ricciardo replied: "Not at all. Never liked him."
Verstappen took it a step further: "I wanted to say a little bit, but now I'm like, 'F*** you'."
Pinkham was quick to apologies for that being broadcast on air: "Ooh, oh, oh, apologies for that. That's because you're Dutch. Very naughty."
Ricciardo revealed that was pretty normal when dealing with Dutch media: "The Dutch let you swear on TV. It's awesome. I love the Dutch."
Verstappen protest his country's innocence, or at least the fact that they aren't the only that swears.
"Do you know how many people swear, also in England," he pointed out.
Not to be ignored, Ricciardo took a sniff at his former team-mate – lterally – telling him "you smell a little bit."
Verstappen blamed his Red Bull race suit.
"You know how sweaty it becomes this blue stuff. What are you wearing? White?"
Ricciardo: "I normally go with the darker but I wanted to be fresh today. I knew I was going to see you so I wanted to smell beautiful."
🗣"Do you miss each other?" "Nah I never liked the guy"😂@danielricciardo and @Max33Verstappen causing trouble in the media pen…

A hilarious moment and a slightly odd conversation between the two former teammates after qualifying! pic.twitter.com/SOUYarAG77

— Sky Sports F1 (@SkySportsF1) July 13, 2019
With that Verstappen's turn in front of the mic was over with Ricciardo replacing him.
"Well, that was weird," the Renault driver added. "I haven't talked to him for three years."
Follow us on Twitter @Planet_F1 and like our Facebook page.