Ricciardo wants to 'get one back on the English'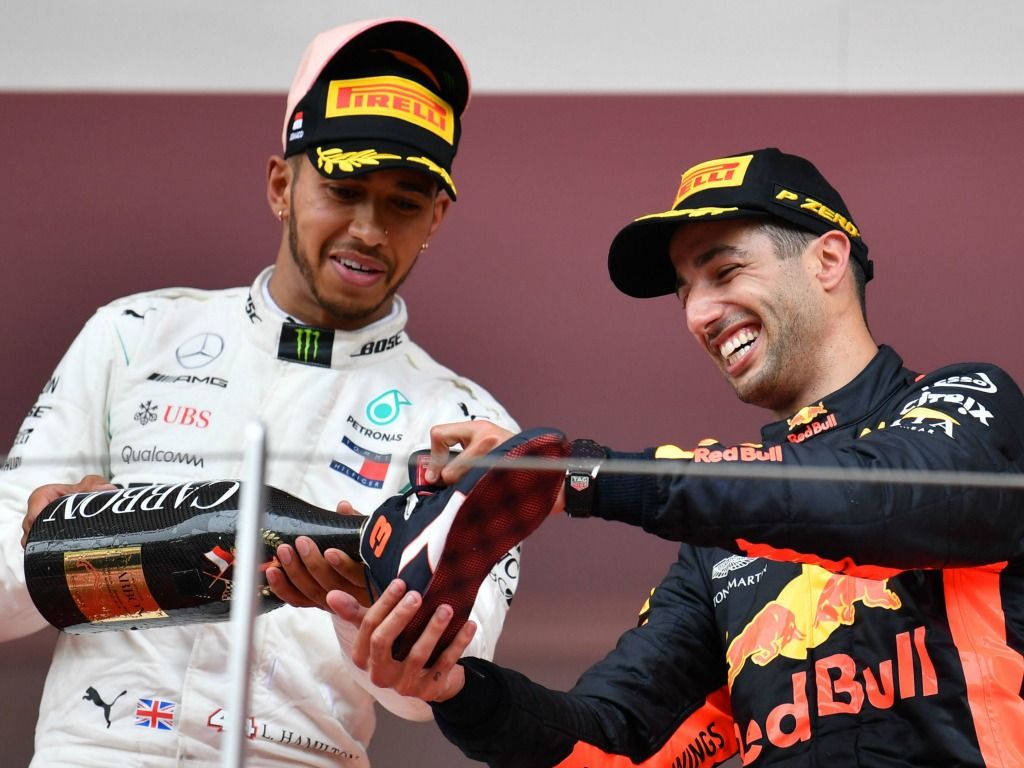 Daniel Ricciardo is aiming to "get one back on the English" as the nation prepares for a blockbuster weekend of sport.
The British Grand Prix weekend coincides with England's huge World Cup quarter-final clash against Sweden on Saturday, and Ricciardo is ready to play the role of party pooper.
"I've had a podium there but never a win, I might steal it from Lewis," Ricciardo joked.
"He has a pretty good home record but I'll try and get one back on the English, they are doing a bit too well in sport at the moment!"
Ricciardo is a huge fan of the Silverstone circuit and cannot wait to put on a show for the packed grandstands this weekend.
"My first ever F1 race was at Silverstone so it's always a special one for me. I've always loved the circuit – it's high speed, flowing and beautiful.
"Copse is flat and then into Maggots and Becketts is just epic, I'm genuinely so excited about this race.
"It's gonna be, full, full, lift, downshift and back to full, it's gonna be sick. I don't always love the weather but you win some, you lose some.
"It also has one of the most loyal and patriotic crowds and the place is rich in motorsport history.
"I had a fun race there last year coming from the back and through the field to fifth, it's always been a pretty happy hunting ground for me."
Ricciardo is 49 points behind Lewis Hamilton in the Drivers' Championship, with leader Sebastian Vettel currently one point ahead of the Brit.
Read more: All you need to know about the British Grand Prix