Rich Energy say 'ally' has bought into existing team
Rich Energy claim to be heading back to Formula 1 after an "ally" agreed a deal to purchase a majority stake in an existing team.
The energy drink firm proved to be one of the most bizarre sponsors in Formula 1 history when they linked up with Haas as a title sponsor in 2019, though that relationship did not even make it to the end of the season.
But, if their founder William Storey is to be believed, then Rich Energy will return to Formula 1 this year as part of a deal struck by their "strategic ally" to buy into a Formula 1 team.
Rich Energy will then become the official title sponsor of the team for 2022.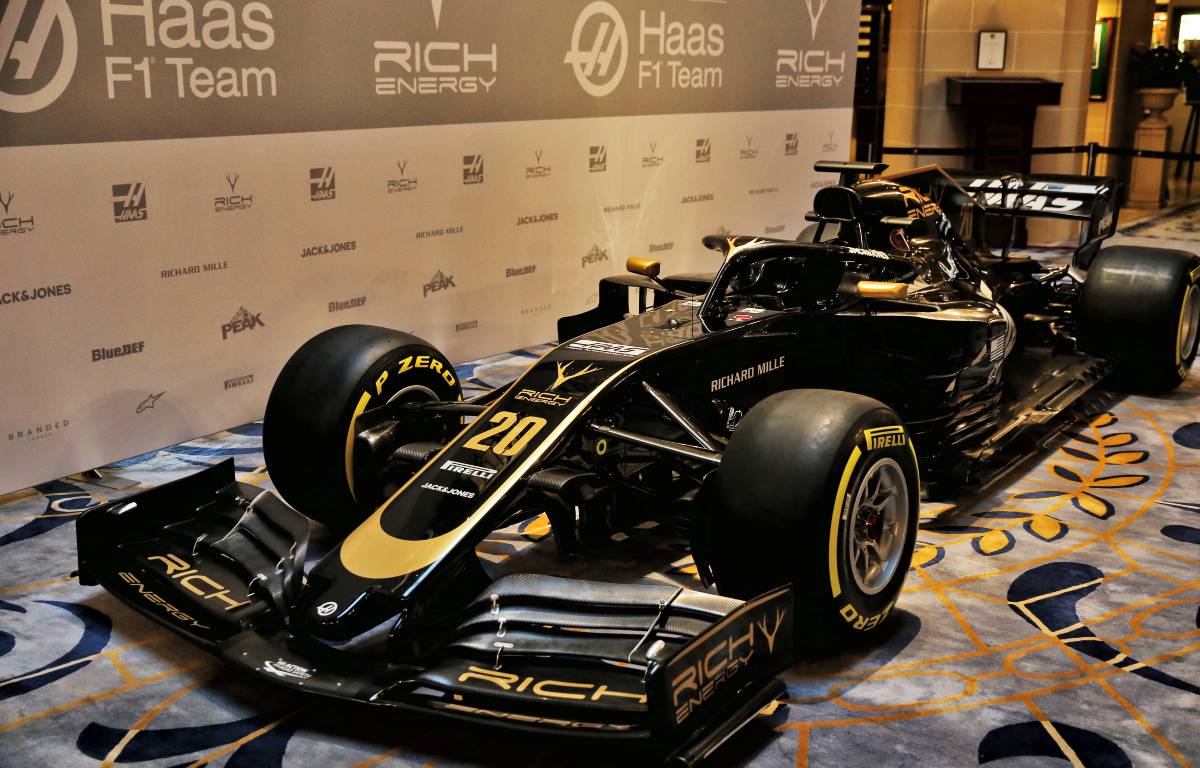 Sign up to the official Formula 1 store and save 10% on your first order!
"I'm delighted to announce that Rich Energy is coming back to Formula 1," said Storey in a video on Twitter.
"Unfortunately due to poor performance on and off the track [in 2019], regrettably I had to sack Haas.
"In the last year we've worked incredibly hard to lead a renaissance of Rich Energy worldwide where millions of consumers are trying our drink.
"Since leaving Formula 1 I have worked very diligently to engineer a return and I have noticed that there is actually a new financial reality in Formula 1.
"With terrestrial TV no longer really being prevalent and a paywall of viewers, instead of 10 or 12 million people watching Formula 1 on BBC or ITV, it is actually a few hundred thousand on Sky.
"Subsequent damage which that has done to sponsorship has meant that there are a number of different teams [in financial trouble], for example McLaren have done the sale and lease back of their Woking technology centre, and Williams were in financial problems until they were bailed out by our friends at Dorilton Capital.
"And obviously even Haas have now had to go for pay drivers because of their weak financial position.
"So I've been looking for a way in which Rich Energy could return optimally both for us and to help the team that we are going to work with.
"A strategic ally of Rich Energy has agreed to purchase a majority stake in an existing team. We did explore with the new regulations actually entering our own team for 2022, which would be Rich Energy Formula 1 team.
"But a friend of ours has agreed a deal for a majority stake in a Formula 1 team, and we will become a partner of that team for 2021. Once that acquisition is announced we will become the title sponsor for 2022.
"I'm really looking forward to competing with our competitors on-track, I'll be at the first race, March 28 in Bahrain."
Follow us on Twitter @Planet_F1, like our Facebook page and join us on Instagram!