Rivals pay tribute to Kimi: He will be missed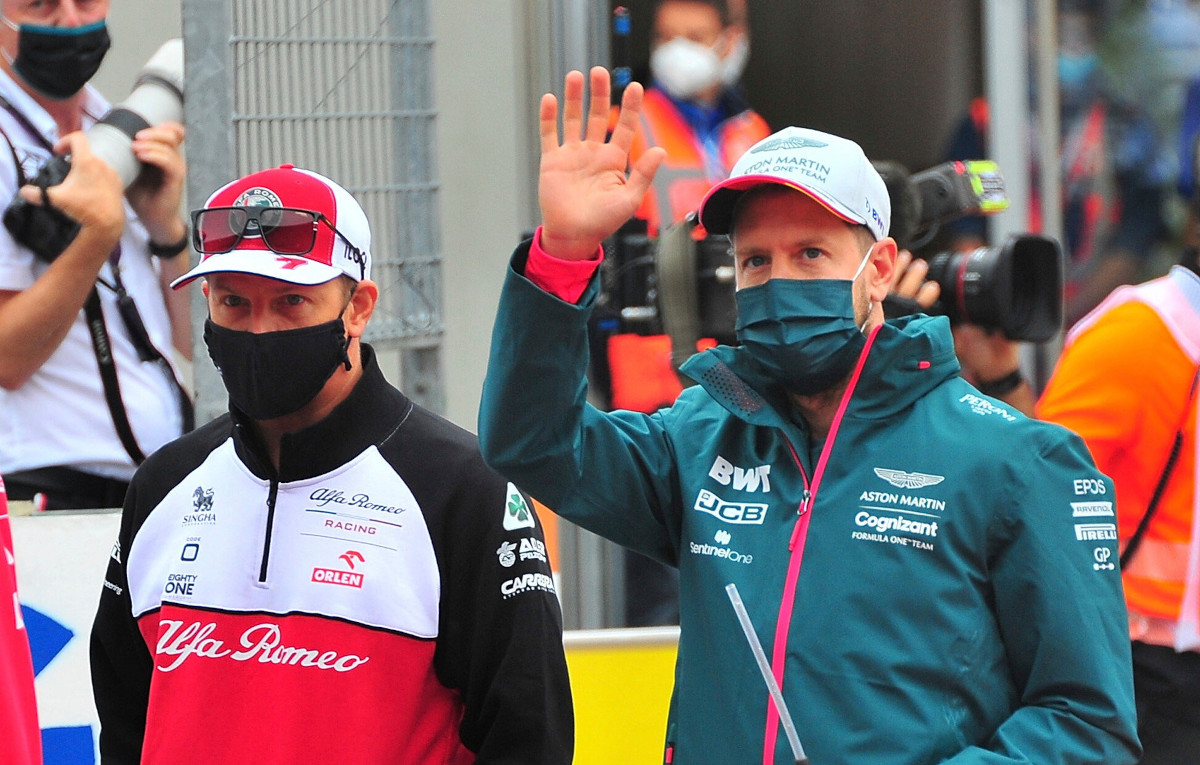 Hot on the heels of his announcement that this season will be his last in F1, Kimi Raikkonen's rivals have paid tribute to the Finnish star.
Raikkonen announced earlier this week that, after 19 years in Formula 1, 21 race wins, 103 podiums and one World title, he was ready to say farewell.
"This is it. This will be my last season in Formula 1," he said.
"This is a decision I did during last winter. It was not an easy decision but after this season it is time for new things."
The 41-year-old Finn, one of the biggest personalities on the grid, will be sorely missed by not only his fans but also his fellow drivers.
"Kimi was one of the better drivers to go up against," said Lewis Hamilton. "He was tough but very, very fair.
"You just knew he was one of the most skilful drivers here. There was a good amount of respect always with him. I know he's got a family, I know he's said he's got things looking forward to enjoying beyond. I just admire his will to continue racing.
"Clearly, racing is in his blood. He will be missed. I remember before I got to F1 being a huge fan of Kimi's. When I played computer games, I'd always be in Kimi's car. So this crazy experience of racing against him, losing a championship to him and then lots of great battles. He will be missed."
Asked what he'd miss the most about his former team-mate, Sebastian Vettel said: "The silence!"
When asked about Kimi, Seb and @danielricciardo answer in true Kimi style 🤔🤐😆#DutchGP 🇳🇱 #F1 pic.twitter.com/lUz4Kl5uf8

— Formula 1 (@F1) September 2, 2021
Check all the latest 2021 teamwear via the official Formula 1 store
He added: "He's an incredible talent and seeing that first-hand as a team mate for some years was impressive, just the amount of speed he has right from the get-go and the ability he has to get used to different cars, different conditions. He definitely earned his place and had a long, great career."
Lando Norris, one of the young drivers on the grid who watched Raikkonen while he was growing up, praised the 2007 World Champion for being "one of the guys that has made Formula 1 what it is today."
He added: "He will be missed. He is not the big talker, so not be missed by how much he says. But more for the opposite reason.
"He has a lot of character and also not much character the same time. Many people love him because of that. So he will be missed by many, still one of the best drivers who has been in F1, and he is achieved a lot of things, more than many of us drivers on the grid currently.
"One day I would love to emulate him in a way."
George's first encounter with Kimi made his eyes water… 😲😆#DutchGP 🇳🇱 #F1 @GeorgeRussell63 pic.twitter.com/yxqK3AdPQZ

— Formula 1 (@F1) September 2, 2021
George Russell recalled the first time he met Raikkonen.
"The first time I ever spoke to Kimi, the conversation ended with him twisting my nipples!" said the Williams driver. "[It was] at the FIA Gala in 2018.
"He's one of a kind, and respect for everything he's achieved on-track and off… as well. He's a bit of a legend and for sure he'll be missed – there's no one like him."