Robert Kubica was one of the 'greatest talents' Trevor Carlin had ever seen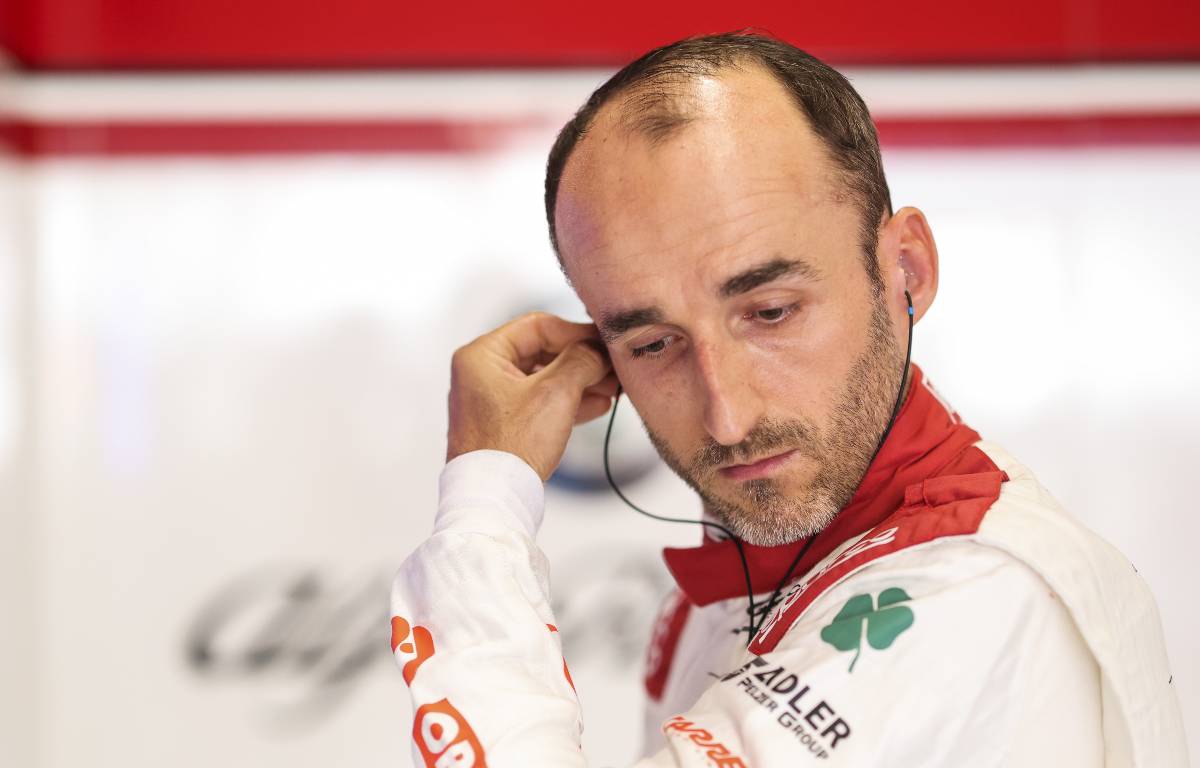 Robert Kubica's rallying accident that curtailed his F1 career was a "tragedy", according to his junior team boss Trevor Carlin.
Kubica was signed to race with Renault in 2011 when he was involved in a life-changing accident while taking part in an extra-curricular rally event in his own free time.
Suffering serious hand and arm injuries, Kubica was fortunate to survive otherwise unscathed in the accident that saw his Skoda Fabia rally car impaled on the Armco barrier lining the rally stage at the Ronde di Andora.
It took until 2017 for Kubica to climb back into an F1 car, carrying out some private testing before he landed a reserve driver role with Williams for 2018. He secured his F1 return for 2019 by landing a Williams seat, but an uncompetitive year saw him replaced for 2020. Since then, Kubica has served as a reserve and third driver for Alfa Romeo.
Kubica's role with Alfa Romeo is yet to be confirmed for 2023, with no clear indication as to what the Polish driver's plans for next season are.
Trevor Carlin: Robert Kubica was in his prime
Having had his F1 career ruined by the accident, his team boss from his appearance at the 2005 Macau Grand Prix has reflected on how Kubica's legacy in the sport could have been so different at a time when his name was linked with a move to Ferrari.
"What a tragedy. He was in his prime and ready to go," Carlin told Sky.

"The big teams showed interest. So he was ready to make the leap into one of the winning teams. Just then he had this stupid accident. But that actually sums up Robert well: he can't help but drive, he wants to race. And when he has time, he gets in the rally car. It's such a shame."
Kubica was actually a main rival of Carlin in Formula Renault 3.5, with the Polish driver racing for Epsilon Euskadi while Carlin employed Andreas Zuber and Will Power.
"We knew Robert was one of the greatest talents we'd ever seen," Carlin recalled. 
"He didn't drive for us back then, we fought against him. I think we had the better car than him in the World Series and yet he beat us in the fight for the title. We were very impressed."
Trevor Carlin signs Robert Kubica for Macau GP attempt
Kubica's impression on Carlin from Formula Renault 3.5 convinced Trevor to get the Polish driver on board for a crack at the Macau Grand Prix in Formula 3.
"In that particular year (2005), Mercedes got into Formula 3. They had spent millions of euros on a new engine, a new package. Honda couldn't really keep up. It was quite frustrating," Carlin explained.

"But I think we had the best race of the year in Macau. I wanted to prove there that Carlin and Honda are strong enough to win. For that, we had to find the best driver and that was Robert Kubica.
Victory would elude Kubica and Carlin, but only through a slice of bad luck.
"We were in second place and took the lead with three laps to go," he explained.
"Then the Safety Car came. Unfortunately, at the beginning of the last lap, we fell victim to the slipstream and weren't able to respond.
"So Robert was second. He would have won, but then the Safety Car was our undoing."
But there was never a chance for Carlin and Kubica to continue working together, as F1 came beckoning for Kubica.
"I still remember how Mario Theissen stood with us at the pit wall," Carlin said.
"He was the boss at BMW at the time. He watched and, within a month, Robert signed with BMW in Formula 1. So it worked well for everyone."
Despite how Kubica's F1 career ended up being a pale shadow of what it could have been, Carlin doesn't believe his former charge will look back with regret: "I'm sure, if you asked him today, he wouldn't want to change anything in his life." 
Read More: Robert Kubica feels the world of F1 did not appreciate his comeback enough