Kubica no fan of sprint qualy parc ferme rules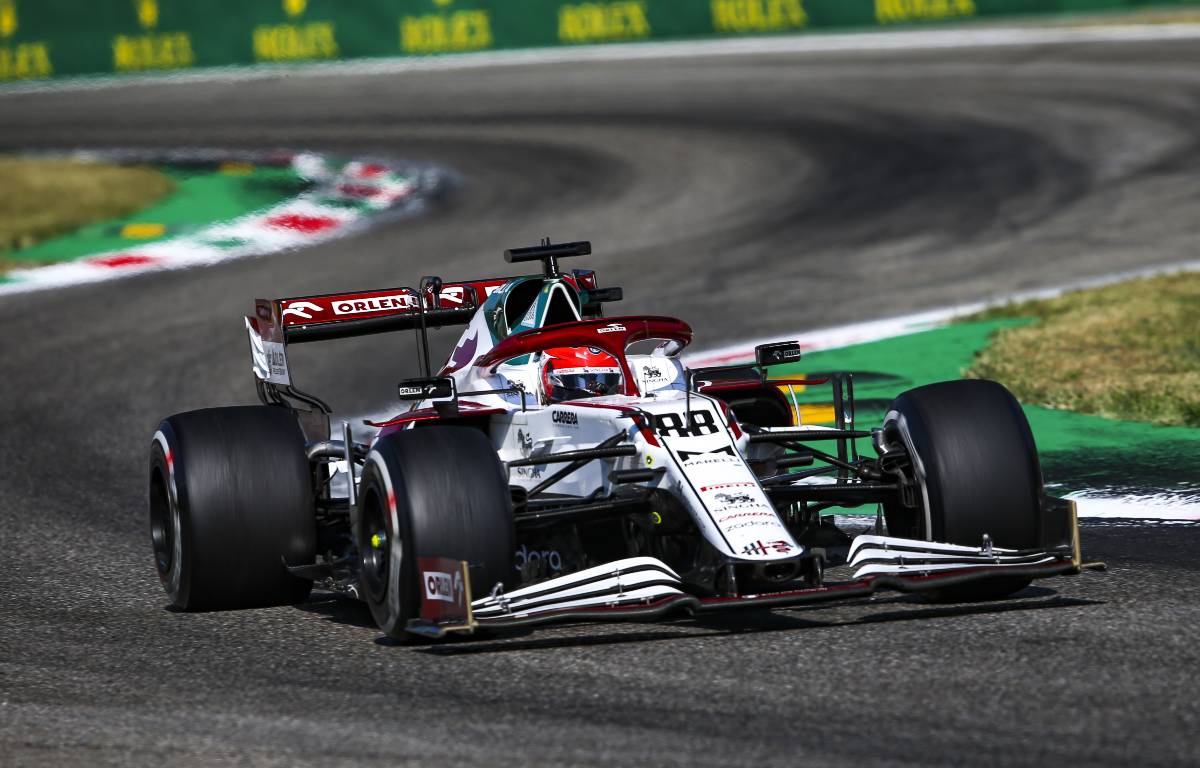 Robert Kubica has expressed a dislike for Formula 1's sprint qualifying parc ferme rules, which he feels are too restrictive.
The Pole returned to racing in the elite category of single-seater motorsport when Alfa Romeo's Kimi Raikkonen was ruled out of the recent Dutch and Italian Grands Prix following a positive test for COVID-19.
Although he has taken part in several practice sessions for the Swiss-based, Italian-branded, Polish-sponsored team in the last two seasons, those were Kubica's first two F1 races since a full campaign for Williams in 2019.
The 36-year-old did, of course, have four seasons – plus half a dozen races the previous year – in the sport from 2007-10 before a rallying accident in which he suffered life-changing arm injuries, so he is certainly well versed in how a car can evolve over a race weekend.
However, he believes the art of fine-tuning has been removed when sprint qualifying takes place because parc ferme regulations come in before the traditional one-hour qualifying session on the Friday evening. That leaves only FP1 in which to find the right set-up for the car.
F1 TV are offering PlanetF1 readers 10% off both monthly and annual subscriptions! In order to claim this fantastic discount, click the following link and use the promo code PLANETF10 at checkout!*
*The offer ends at midnight on September 26 and excludes Netherlands
Kubica experienced that format for the Italian Grand Prix at Monza. That was the second of three such trials this year, the others having been scheduled for Silverstone in July and Interlagos in November.
"Formula 1 is about getting the most out of your package and working on small details," said Kubica, quoted by Motorsport-total.com.
"But if you introduce a format in which the car is frozen after only an hour, and you then have to drive it for two more days, then you take away from Formula 1 what I love it for.
"Sometimes the greater satisfaction is when you find that last bit, analyse it, talk to people, improve the car over the weekend and then get the result.
"But if you freeze the set-up on Friday afternoon, a large part of the technical aspect of Formula 1 is gone."
Kubica did not sample a conventional race weekend for either of his two appearances standing in for Raikkonen, not having received the call-up for the Dutch Grand Prix until the Finn returned his positive test on the Saturday morning before FP3.
He had driven in FP1 at three previous races this season but that was not one of them.
Nevertheless, Kubica was far from disgraced in finishing 15th and 14th respectively, and at Monza he complied when given the order to let his team-mate Antonio Giovinazzi pass him in the closing stages.