Kubica: The stakes are even higher in 2022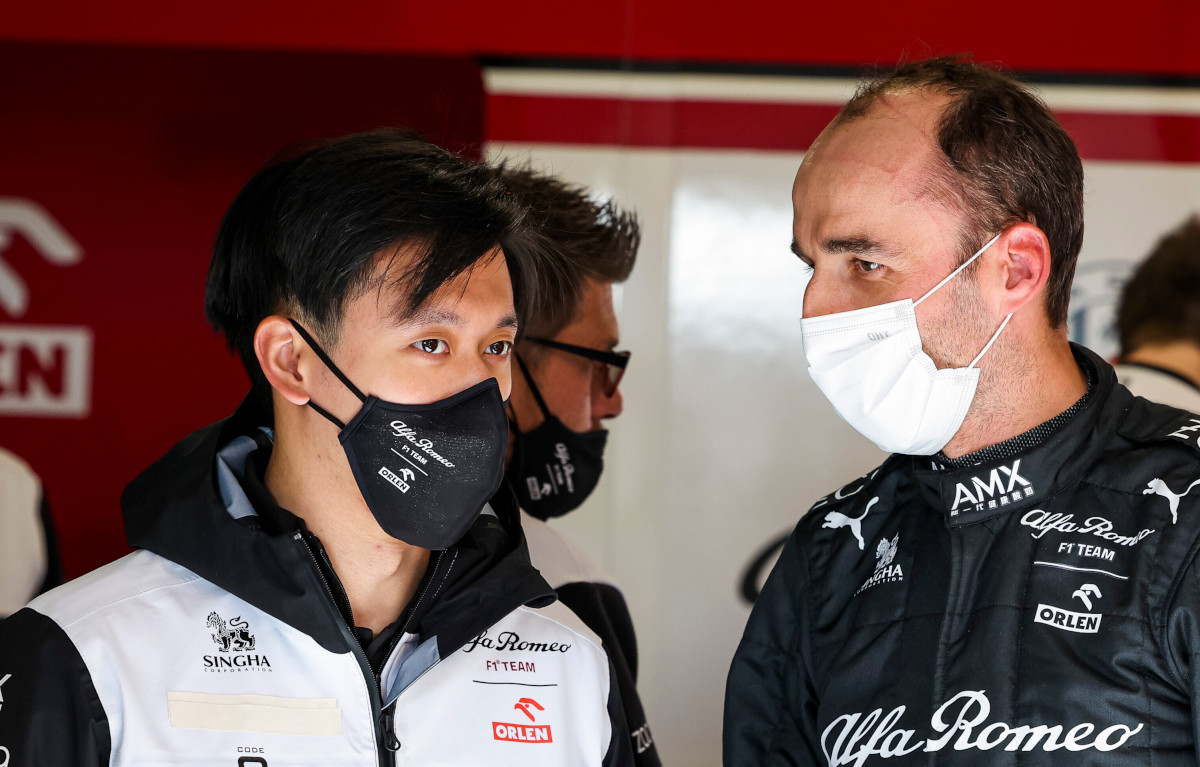 Robert Kubica says the "stakes are even higher" this season as Formula 1 welcomes a new era of ground effect aerodynamics.
A new era that Alfa Romeo hope will see them return to Formula 1's midfield, and from there begin their climb towards the front of the field.
With Formula 1 introducing all-new cars this season, Alfa Romeo was one of the teams that opted not to develop their 2021 challenger, the team not bringing a single update during last season.
That put the team firmly on the back foot and it showed in the results, the 2021 drivers Kimi Raikkonen and Antonio Giovinazzi scoring just 13 points to finish ninth in the Constructors' Championship.
Kubica is confident that the hit his team took won't be in vain as it meant Alfa Romeo could focus their full attention on this year's C42.
"The start of a new season is always a time where expectations, hopes and plans come together," the reserve driver said.
"This year, the stakes are even higher as we are taking a bit of a jump into the unknown with the new regulations.
"There has been an incredible amount of work that went into this car, the C42, and I am looking forward to seeing what the team can achieve with it."
Eye candy 🤩 pic.twitter.com/fIEGhPWaNw

— Alfa Romeo F1 Team ORLEN (@alfaromeoorlen) February 27, 2022
The 37-year-old Polish driver continues in his role as Alfa Romeo's official test and reserve driver.
"In my role," he explained, "I am aiming to provide as much help as possible in the development of this car.
"We know how big the margins of improvement are at this stage in the lifetime of a car and we know that each upgrade can make a difference, so the work we do back at base is going to be crucial to deliver results trackside."
That help would also include replacing one of the two race drivers if required.
This year Alfa Romeo have a new driver line up with Valtteri Bottas joining from Mercedes, the Finn partnering rookie driver Guanyu Zhou.
He added to formulapassion.it: "I will be ready if ever my help is needed , which I do not wish for Guanyu and Valtteri. If there is an unavailability, however, I will try to do my best."
Last season Kubica filled in for Raikkonen after the Finn tested positive for Covid-19.
He was 15th at the Dutch Grand Prix, and P14 at Monza, only one position back from then regular Alfa Romeo driver Giovinazzi in both races.
Those two results were enough to see him finish above Haas' Nikita Mazepin in the Drivers' Championship.
Zhou: 'No better' team-mate than Bottas
Guanyu Zhou believes that there is no better team-mate to have than Valtteri Bottas.