Shwartzman 'completely available' for more Ferrari chances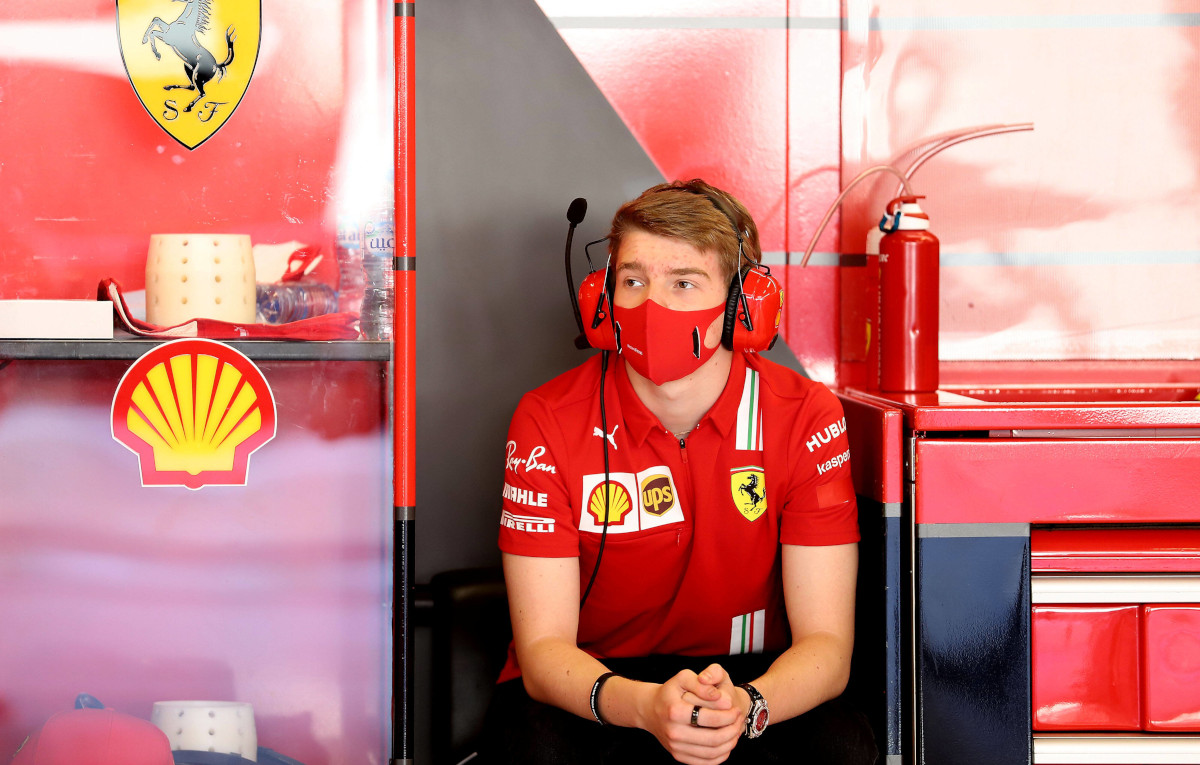 Ferrari test driver Robert Shwartzman said he was "very proud" to put in his first laps in his role at Fiorano in a private test this week.
Ferrari ran Shwartzman, Carlos Sainz and Charles Leclerc around their private test track as the team got used to the operation of running a Formula 1 car again, in what has become a tradition for the Scuderia as they clear the cobwebs of a winter break.
The 22-year-old Russian tested for the Scuderia and Haas at the post-season Young Driver Test in Abu Dhabi, and he was announced as Ferrari's new test driver a week later, beginning his role in earnest in the week.
Shwartzman finished as runner-up to now-Alpine reserve driver Oscar Piastri in Formula 2 last year, and in the same twist of fate as the young Australian, he will not be racing at all in 2022.
With that, he hopes to be "fully immersed" in how to become a full-time driver in Formula 1 eventually, which he will aim to do from 2023 and beyond.
Three days, three drivers and countless laps around Fiorano in a #F1 car 🤩

Feels amazing to be back on track getting ready for 2022 🙌 #essereFerrari 🔴 pic.twitter.com/HHCejxXoYT

— Scuderia Ferrari (@ScuderiaFerrari) January 28, 2022
"These past few days, I have driven my first laps as a Scuderia test driver and I cannot deny I am very proud of my role," Shwartzman said.
"It's always nice to drive a Formula 1 car and I hope there will be further opportunities during the year.
"My approach to the season will be completely different this year, as I am not taking part in any championship.
"I am completely available to the team, with whom I want to be fully immersed as there is a lot to learn.
"My aim is to get to race in F1 and I think that the test driver role is the best way to get there. When the time comes, I want to be ready."
Sainz and Leclerc were also involved in the week as they got used to driving again, with the Scuderia hard at work to prepare for Formula 1's new era.
Sainz was the subject of scores of Tifosi trying to catch a glimpse of him at Fiorano last year, after he made the move from McLaren, and he said the testing experience brought back memories for him.
"Exactly one year ago was the day I made my debut here, so when I woke up this morning and came to the track, I had a lot of memories from that day because it was very similar, in a way, of how the day worked," he said in a video posted by Ferrari after testing.
Ferrari had planned to run the SF21 in the test – their 2021 car – but opted to switch to their 2018 challenger instead over confusion surrounding the FIA's rules on testing used cars.
Ferrari predict fewer in-season developments in 2022
Ferrari's racing director Laurent Mekies believes that there will be less in-season developments in 2022.