Shwartzman still focused on F1 following F2 exit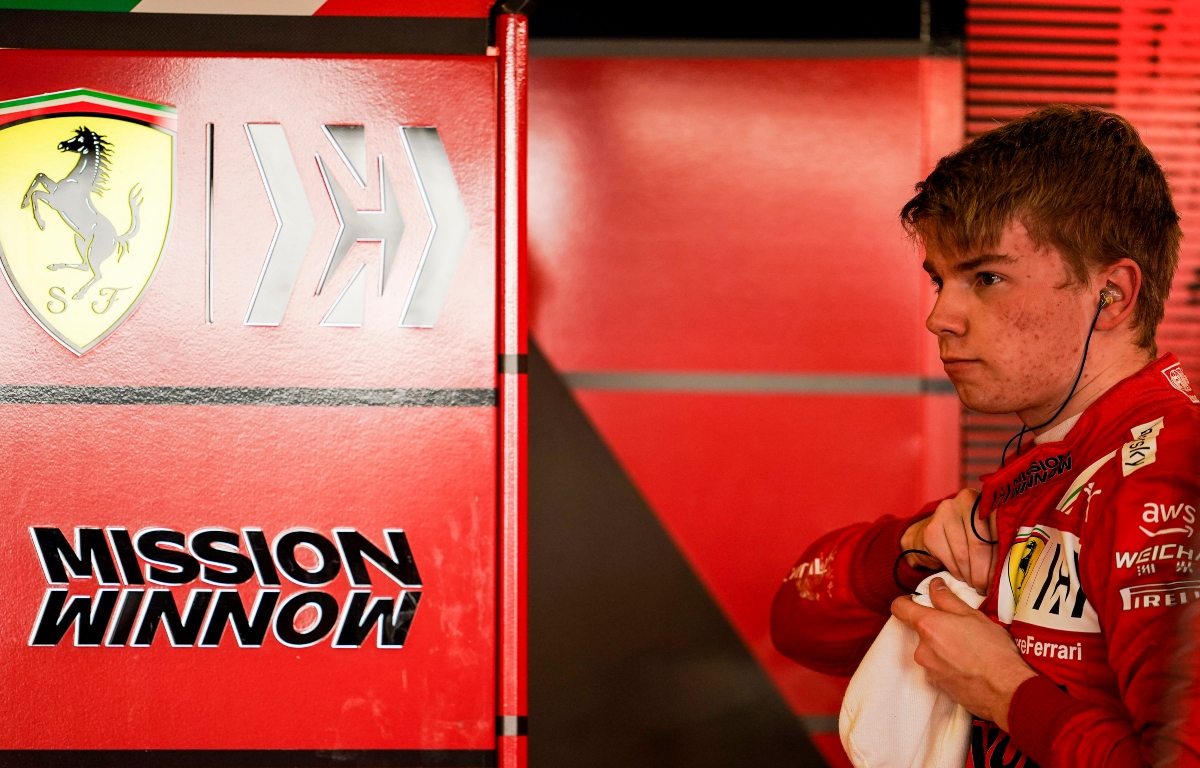 Despite leaving Formula 2, Robert Shwartzman says his focus remains on eventually making it to Formula 1.
The Russian joined the F2 grid in 2020 after winning the Formula 3 championship and has impressed many with his performances in the series in the past two years.
In his rookie campaign, he finished P4 in the standings with four wins and six podiums to his name, and while he claimed two fewer victories in 2021, he scored more points and finished behind only Oscar Piastri.
Such performances as well as his status as a member of the Ferrari academy led many to believe he'd be given a chance on F1 sooner rather than later but such a chance has yet to come.
What's more, he won't be remaining in the feeder category and isn't certain of exactly where he will be racing in 2022 yet.
"I can confirm this is my last year in F2," he said ahead of the F2 season finale in December.
"What I am going to do next year is still not certain and unknown even for me. I have some wishes and ideas but it is still not done. On my future I can't really give you anything now because I don't know myself.
"Therefore the only confirmation I can give you I won't participate in F2 and this is my final year with Prema. It has been a lovely journey and last four years with Prema starting from 2018."
F1 Scuderia Ferrari Test driver for 2022 🏎
As a driver, racing and getting to F1 will always be my number one goal so I'll keep on pushing and working hard to get that chance!
On to 2022 ✌🏼✌🏼#nevergiveup #robertshwartzman #scuderiaferrari #formula1 pic.twitter.com/DQmdznPqK6

— Robert Shwartzman (@ShwartzmanRob) December 22, 2021
While he doesn't have a full-time seat, Shwartzman isn't completely out of the picture in the world of F1
He remains a member of Ferrari's academy and drove for the Italian team as well as for Haas in the post-season tests in Abu Dhabi, while he's set to do more testing for the Scuderia in 2022.
Indeed, his primary target and focus remains finding himself a full-time race seat on the grid as soon as possible, and he believes doing so for the 2023 campaign is a possibility.
"We will see what the future will bring," he added.
"But I can tell you that my target and my focus is always going to be towards Formula 1, so everything that is connected to F1 I will be looking towards that.
"Hopefully in a year I will have a an opportunity to jump in and finally get to the grid and be racing and fighting with those guys."