Grosjean: I should've won at Nürburgring in 2013
Formula 1 is returning to the Nurburgring, and Romain Grosjean feels that he should have won last time the sport raced there. 
The Frenchman, driving for Lotus at the time, took his fifth podium at the 2013 German Grand Prix, finishing in P3. However, things could have been even better.
In the opening stages, he was running in P1 and was the quickest man on the track. After 20 laps, he was arguably favourite to win the race.
That changed when a Safety Car came out three laps later, playing into the hands of Sebastian Vettel, who would go on to take victory himself.
Seven years on, Grosjean feels that he should have taken his first win in F1 that day.
"I was very happy with my weekend, but I should have won the race," he said.
"It was pretty clear I was going to win the race until the safety car. Yes, a podium finish is always mega, but missing out on the win was a big thing – I really had a big lead.
"No hard feelings though, it was a good race on a great track, and obviously, a podium in Formula 1 is always super good."
Get your hands on the official Haas 2020 collection via the Formula 1 store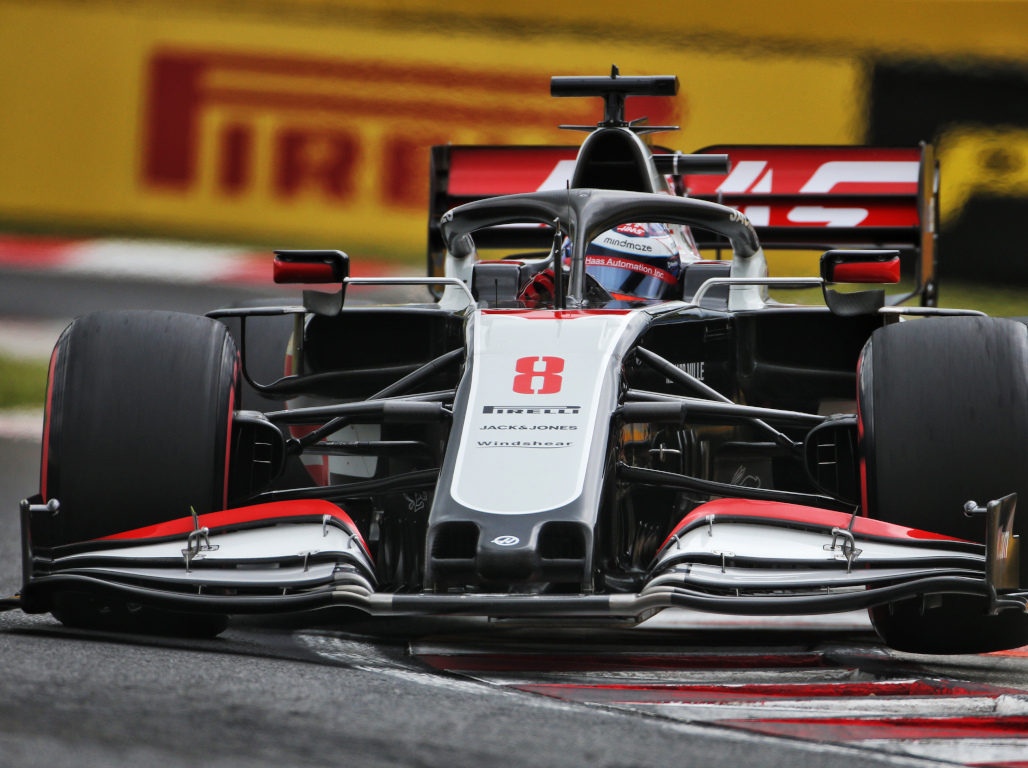 The Nurburgring hasn't hosted an F1 race since, and it wasn't planning to anytime soon. However, due to various disruptions to the 2020 calendar as a result of the global pandemic, it was a late addition to the schedule.
Ahead of the race there, Grosjean says that, while he doesn't remember the circuit too well, he's expecting the first sector to be the hardest in the 2020 cars.
"I don't really remember the track… so, obviously, it's going to be a bit of challenge to learn it. I haven't had the chance to do it on the simulator. I'll just have to go with my memory. The biggest challenge there will be the weather," the Haas driver added.
"I think the biggest challenge in a modern Formula 1 car will be sector one, because of the weight of the car and the camber and so on. The first hairpin, there's that big drop at the apex, then turn three is a long corner combined with turn four. It's obviously hard on the tires.
"The second sector is much more flowing with mid to high-speed corners. The bottom hairpin, which actually looks like a bulb, it's really mega going up flat-out.
"The last two corners are very important for lap time, with the chicane and final turn, it's quite open and quite wild. I think it's going to be a pretty cool place to go racing."
Follow us on Twitter @Planet_F1 and like our Facebook page