Romain Grosjean to join forces with Andretti in F1? 'Never say never'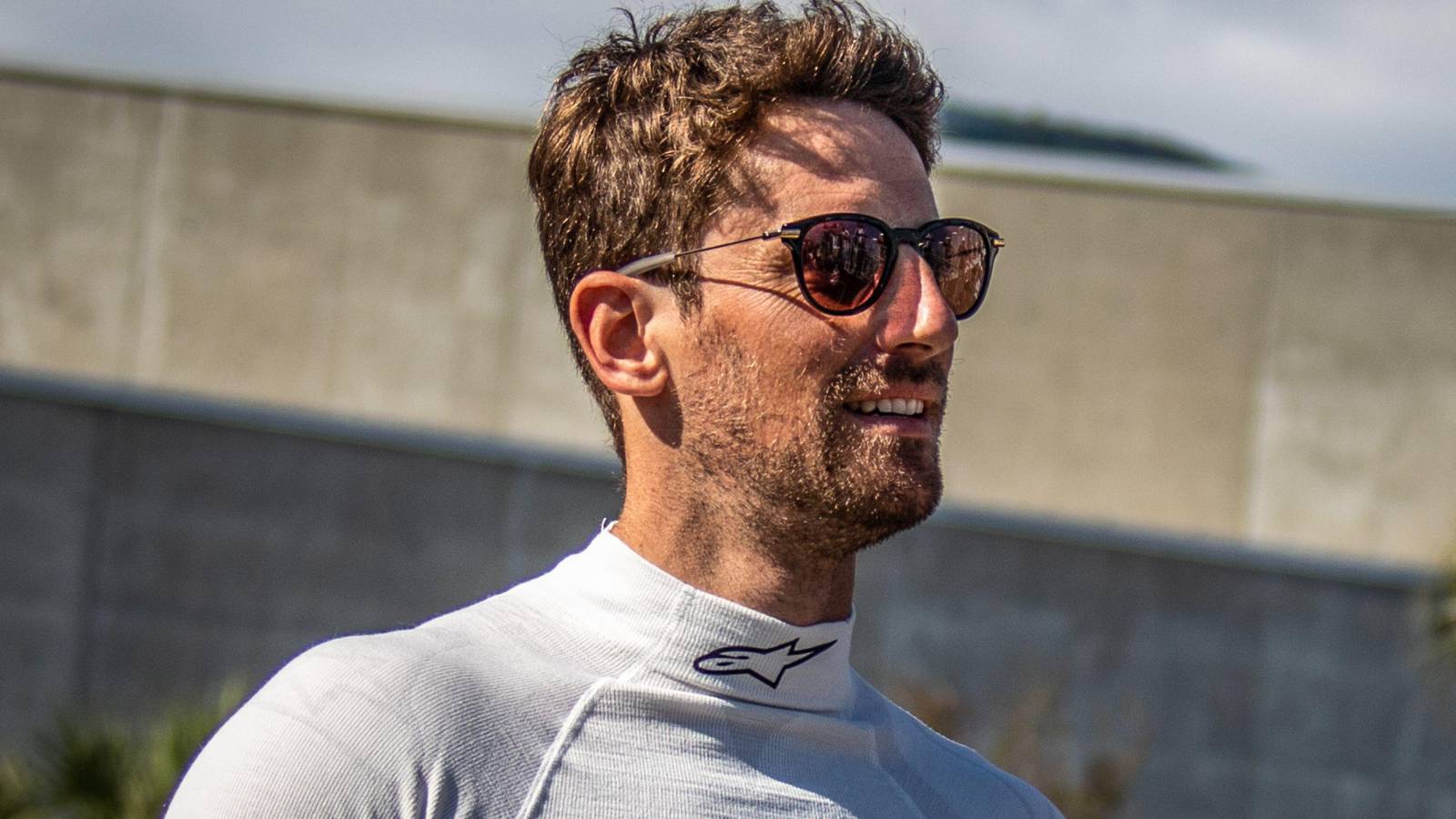 Racing for Andretti Autosport in the IndyCar series, Romain Grosjean says "never say never" to follow Michael Andretti back into Formula 1 if the American finds a spot on the grid.
But, he concedes, it could just be an advisory role, not as a race driver.
Andretti is pushing for a spot on the Formula 1 grid, the American applying to become the sport's 11th team.
His entry is being blocked by the existing teams, the majority of whom feel ten teams is enough, with Andretti believing it is "greed" that's behind that as while they don't want to share the prize money, they're also worried about losing American sponsors to his team.
He, however, is not giving up and recently announced a partnership with General Motors through their Cadillac brand.
But while FIA president Mohammed Ben Sulayem is salivating at the thought of an 11th team, Andretti is still waiting for an answer.
Should he succeed, Grosjean is keen to join the project even if it is just in an advisory-type role.
PlanetF1 recommends
'Andretti has found F1's pressure point with masterstroke Cadillac proposal'
Who is Mohammed Ben Sulayem? Everything you need to know about the FIA president
F1 entry fee: Why do new teams have to pay a whopping $200m fee to enter?
"Yeah, absolutely," he replied to The Race when asked if he was interested in coming onboard.
"I think a lot of Formula 1, one thing I learned is never say never.
"So yes, I think it's great news for Andretti. They're working really hard towards that goal so I really hope it's going to happen.
"They're definitely trying to make it happen. So that's good.
"They've got the financial backing, they've got the constructor. So it's interesting to see the way that the team is expanding and building."
Grosjean will continue racing in IndyCar this season, his third year in the American single-seater championship, his second with Andretti.
While in his first season he secured three podium finishes, in 2022 he managed just one, the Frenchman at times finding himself in the thick of the action – and not always in a good way.
That led to some drivers criticising him with Graham Rahal saying he had "overstayed his welcome".
Grosjean puts that down to jealousy.
"I think there was a bit of jealousy out there because I came from Europe, I was voted favourite driver by the fans," he said. "Sometimes I almost hoped that that vote didn't happen just because I think it kind of put a target on my back.
"I got a really good seat at Andretti, DHL is an iconic sponsor in IndyCar, so I think some guys were just a little bit jealous of that.
"There were some [negative] comments made by not even a handful [of drivers].
"I think through the year things got better. If we take Alexander Rossi, we are actually good friends now after the incident.
"We kind of cleared the air and we actually became much closer than we were before. So, things are good.
"I still love racing in the US, still happy being here.
"Obviously now I'm in a big team. So I'm here to try to win the championship.
"You change a bit, if you come and you don't do all the races people are quite friendly with you.
"When you start doing all the races and try to go for the championship obviously things are a little bit different.
"But saying that, it's still very good. It's still a good atmosphere that I enjoy a lot. We're competitors, everyone wants to win, but we're also like colleagues and friends so I really enjoyed that."