Romain Grosjean: Oscar Piastri has not had 'the best entry' into F1 with McLaren-Alpine saga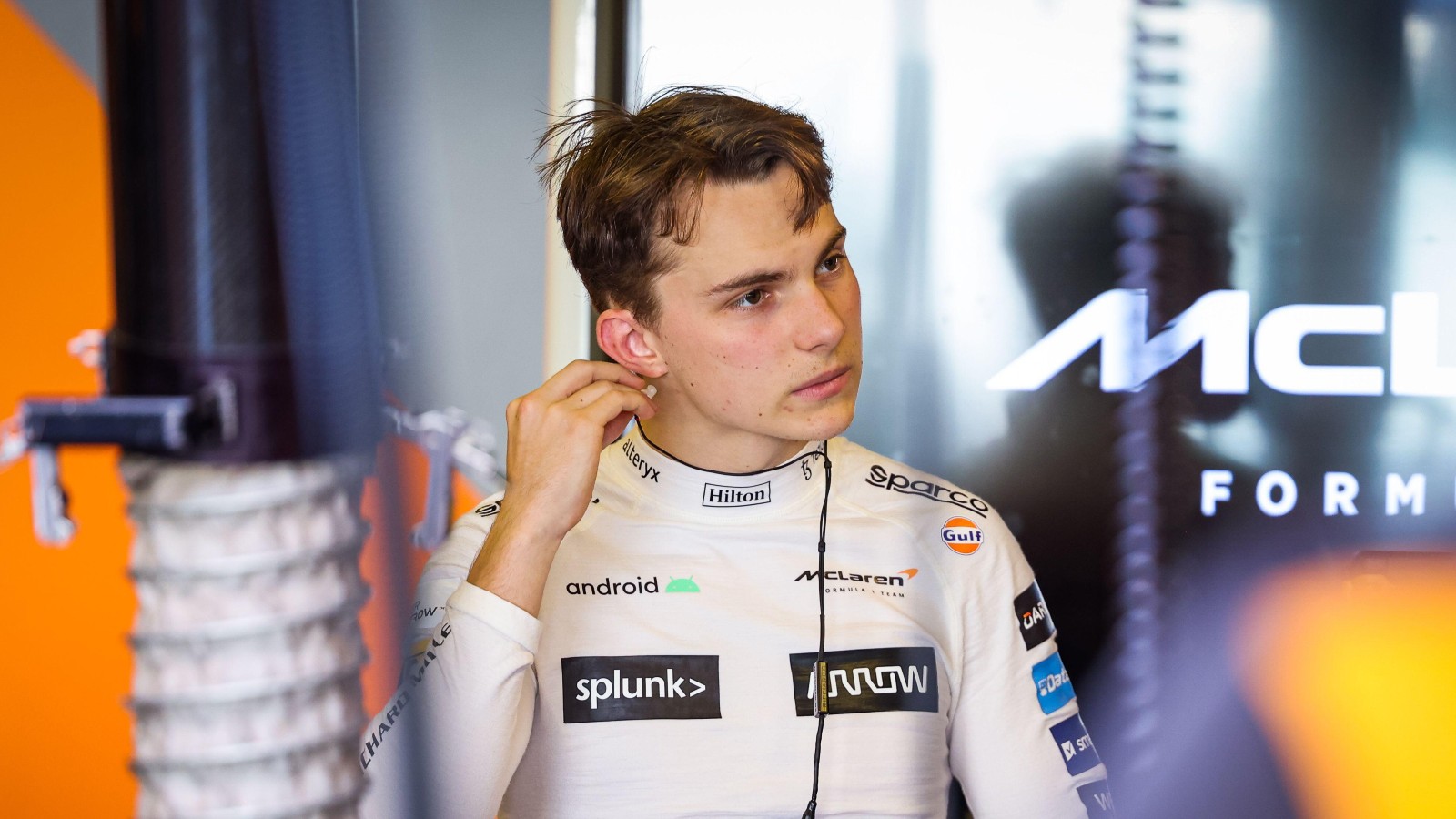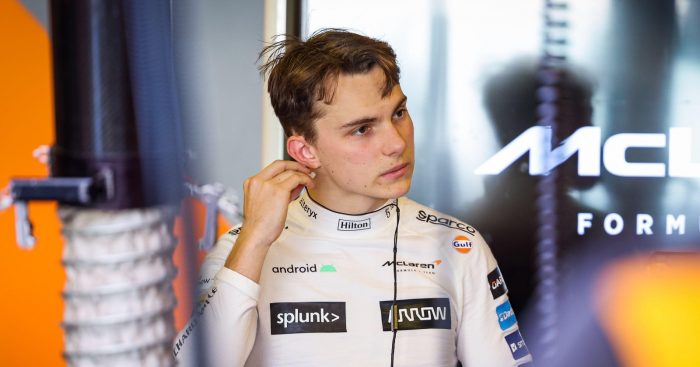 Despite not having the "best entry" onto the Formula 1 grid, Romain Grosjean is keen to see what Oscar Piastri can achieve in his first season on the grid.
Last year Piastri found himself at the heart of Formula 1's silly season as Alpine and McLaren vied for his services.
While Alpine announced the reserve driver as Fernando Alonso's replacement in early August, Piastri responded by taking to social media to refute that saying he "will not be driving for Alpine" in 2023.
Instead, it was speculated at the time, he had already signed a contract with McLaren.
As the saga played out, the Enstone team took the Australian and McLaren before F1's Contract Recognition Board in a final attempt to sign him. The Board ruled that the only valid contract for 2023 was between Piastri and McLaren.
Alpine went onto accuse him of being disloyal and thinking he was better than the Williams seat they were initially trying to secure for him.
Piastri largely remained silent throughout it all before eventually sitting down with the official F1 website to talk about what had been a "bizarre and frankly upsetting episode".
Now, putting in his final preparations ahead of his first season in Formula 1, Grosjean reckons it will be interesting to see what he can do, and how he'll cope with having Lando Norris as his team-mate.
PlanetF1.com recommends
The five most entertaining drivers on the F1 2023 grid
F1 2023 predictions: Which driver will win each team-mate battle in 2023?
2023 F1 calendar: Car launch dates, pre-season testing, TV schedule
"I'm excited to see what Oscar Piastri can do in Formula 1," he told his YouTube channel.
"He didn't have the best entry with all the Alpine-McLaren story but he's in a great car with a great team next to a very strong team-mate that has made the McLaren team his own team.
"It's a good point as a rookie to come into a team that has an established driver who is very young and comes from the same background, Formula 3, Formula 2 and now Formula 1.
"So I'm excited to see what Oscar Piastri can do there, it is definitely one of the seats you want to be in when you get to Formula 1 so something to keep an eye on."
What to expect from Piastri in his rookie year?
Although McLaren are keen to downplay expectations, especially as Piastri didn't race at all during the 2022 season, Grosjean is not the only one keen to see what this much-wanted driver can do in his first season in F1.
His performances in motor racing's junior series – three titles in three seasons from 2019 to 2021 – have hyped up his Formula 1 arrival as it hints at a driver who can adapt quickly.
But so too has the McLaren-Alpine tug-of-war for his services. That two teams wanted him – three, if you add Williams into the mix – as they were reportedly in talks with Alpine to sign him for 2023, means there must be something special.
But, as the likes of Mick Schumacher, 2020 Formula 2 champion, and Nicholas Latifi, 2019's runner-up, can tell you – it's one thing to excel in the junior formulae and another to succeed in Formula 1.