Romain Grosjean: 'Childish' FIA rule application detracting from F1's 'boom'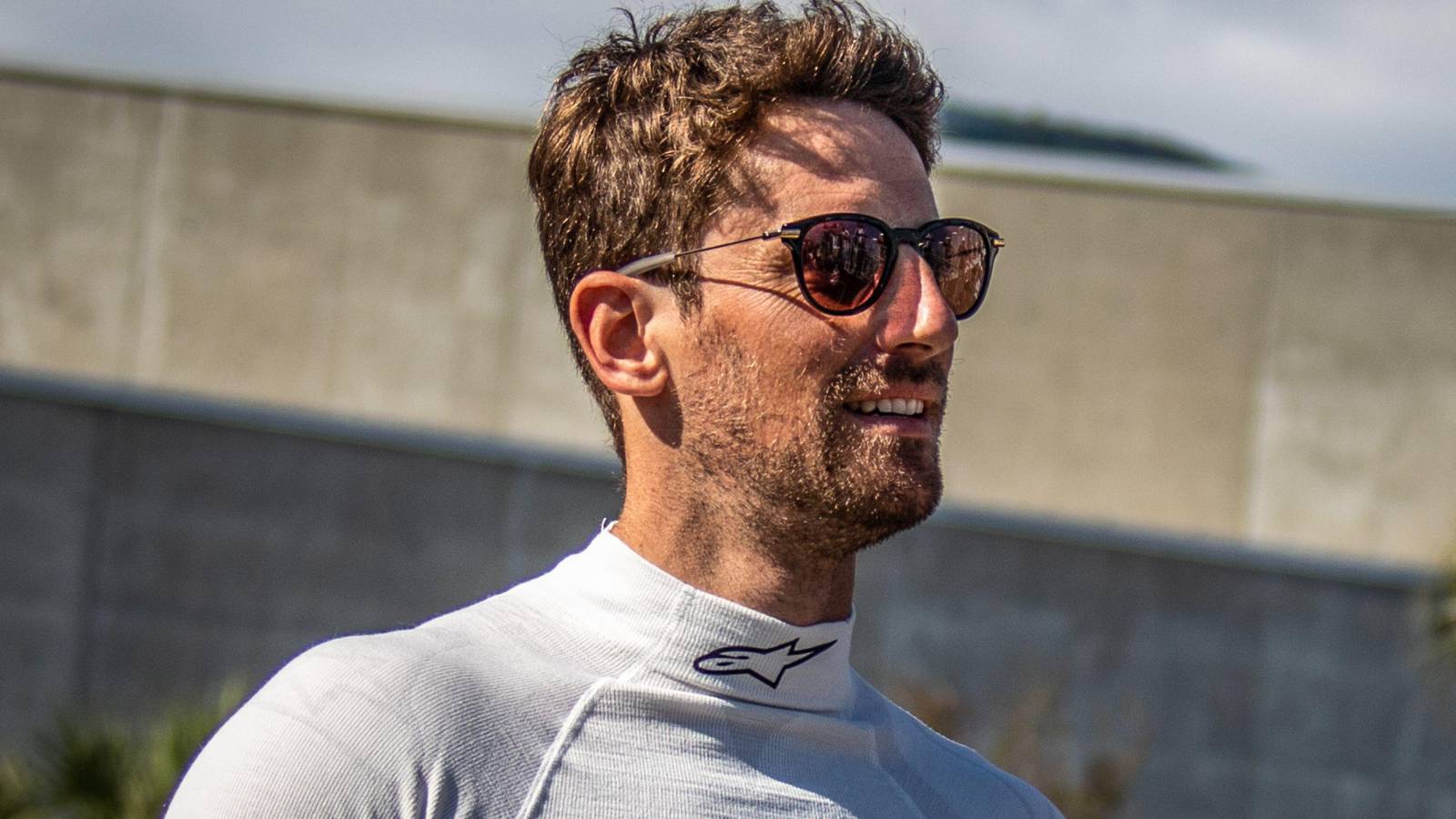 Romain Grosjean believes the off-track rule enforcement by the FIA this season has shown there are "too many rules" in Formula 1 sometimes.
The long-running talk surrounding driver jewellery proved to be a big topic of conversation earlier in the year, with Lewis Hamilton under the spotlight over a nose stud he had to have removed to fall in line with the regulations.
Former Haas driver Grosjean also pointed to the recent example of how Fernando Alonso was reinstated to his P7 finish after Haas protested against Alpine for running their car in an unsafe condition.
But the timing of their protest came too late for the FIA, despite the governing body adding a 30-second time penalty for the Alpine driver in Austin after his wing mirror fell off after his collision with Lance Stroll.
The lengthy delay surrounding the decision led to confusion around what the outcome of the race was, but the furore surrounding Red Bull's breach of the budget cap is the main recent example of regulations being front and centre of fan attention, rather than the racing itself.
Grosjean highlighted that the sport does not need to shoot itself in the foot by letting bureaucracy distract from what happens on track unnecessarily, given how well Formula 1 is performing with audiences around the world.
After praising the new generation of Formula 1 cars and the sport's popularity, Grosjean explained on Sky Sports' Any Driven Monday: "Off-track some of the things that that were talked [about] this year were, I don't know, a little bit childish – just feels like it's not really necessary.
Gasly will not be losing any of his penalty points until at least next May, and he's only two away from getting a race ban…@thomasmaheronf1 #F1https://t.co/gdkB4FpnxQ

— PlanetF1 (@Planet_F1) October 31, 2022
"Formula 1 is booming, and the racing is great and fans' attendance is amazing. I just felt like some of the jewellery rules, you know, I wouldn't feel comfortable driving without my wedding ring just because that's, you know, part of me and I love it. So that wasn't great.
"There's been so many rules in Formula 1 that, you know, it's complicated – like the Alonso case. It's just a bad example of too many rules.
"Like they didn't use the rule in the race and then post-race they ruled that it's unsafe, but the arm was already made. If it was unsafe, he should have stopped the car before.
"And then there was some more rules on top of the rules that meant Alpine could get the position back, and it's just complicated.
"Same as the cost cap, you know, I think Red Bull the only one [punished] for, let's say 2 million over budget. So it's not a huge deal.
"But let's say they had been 10 or 20 million above the budget. What would you have done?
"You know, would you take away the World Championship 10 or 11 months later? It's just been a little bit complicated, and a few things need to be tidied up.
"But the cost cap is probably one of the best things, with the halo, that came to Formula 1 in the last 20 years. So that's great. The racing is great, the enthusiasm in the States is huge. Everyone talks about Formula 1. So there's definitely a really good wave to surf here."
Read more – PlanetF1 awards: Red Bull v Sky, Sergio Perez's class act and more