Formula 1 medical car driver Alan van der Merwe said his team had never seen fire like it before Romain Grosjean's Bahrain crash.

The Haas driver went off on the straight after Turn 3 at the Bahrain International Circuit following contact with Daniil Kvyat.
But upon impact, the VF-20 burst into flames and broke into two pieces, sending Grosjean, in the cockpit, through the barrier.
The medical team arrived at the horrific scene in a flash and it was a miracle to see Grosjean emerge from the fireball as medics pulled him to safety.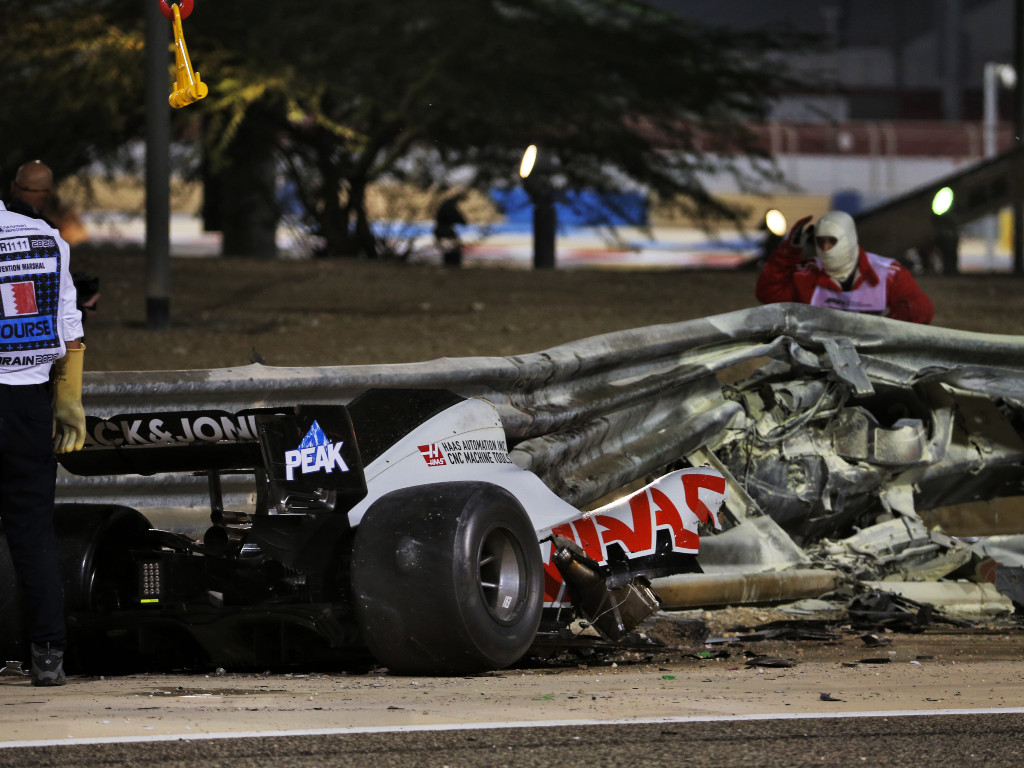 And van der Merwe explained he had never seen so much fire before this incident.
"We've never seen that much fire, in 12 years. I've never seen that much fire at an impact like that," he told Sky F1.
"We just took a little while to process what was going on. I'm sure it was only a second or so but it felt like ages.
"Then Romain just actually started to get out of the car himself, which is pretty amazing after an accident like that.
"[There was] some relief when he got back here and he was okay.
"It just goes to show, all the systems we've developed, everything worked hand in hand, the halo, the barriers, the seatbelts, everything worked how it should.
"Without just one of those things, it could have been a very different outcome."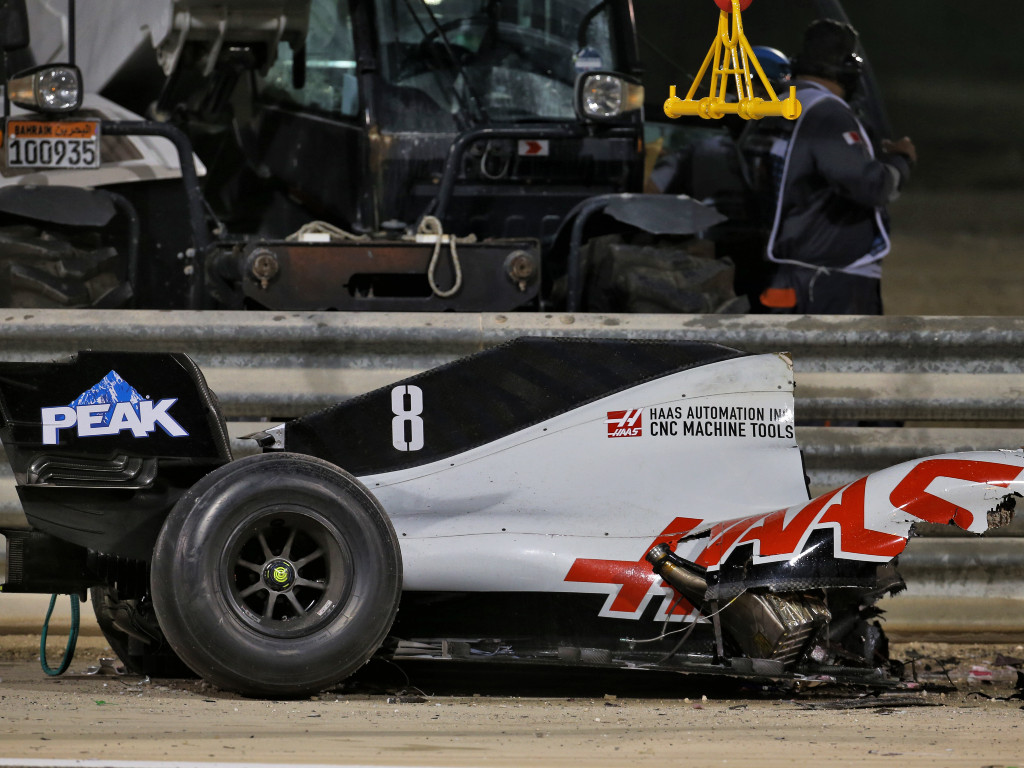 The debate surrounding the halo in Formula 1 may have been permanently laid to rest after this incident, and Haas team principal Guether Steiner believes the head-protection device saved the life of his driver.
"Absolutely. When you see what is going on out there, if you see the barrier they are torn down, it's unbelievable," he said when asked if the halo had saved Grosjean's life.
"But I think we were lucky by being unlucky. I prefer that luck than any racing luck. He seems to be doing good, hopefully there is nothing coming but he got away with it I think."
Grosjean was taken to a local military hospital after the incident. Haas reported that he suffered burns to his hands and ankles. Replays of the moment when he escaped the fiery wreckage showed one of his boots was missing.
There were reports that the Frenchman had also suffered broken ribs, but they had yet to be confirmed.
The FIA then released a short statement with a quick update on the horrific crash:
'The driver was immediately attended to by emergency and medical crews.
'The driver self-extricated, and was conscious at all times. He was taken to the medical centre before being transferred to Bahrain Defence Force (BDF) Hospital by helicopter where he is undergoing further evaluation.
'Updates will be given when further information is available.'
Follow us on Twitter @Planet_F1, like our Facebook page and join us on Instagram!