Grosjean couldn't put family through oval ordeal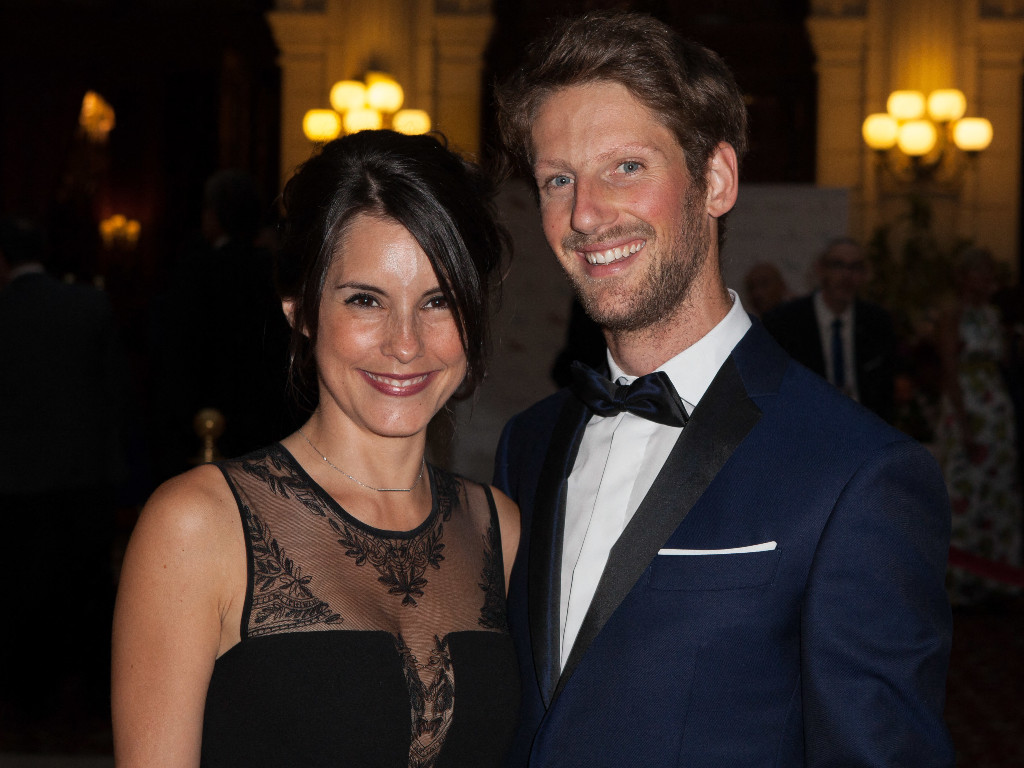 Romain Grosjean has revealed his children were the reason why he has opted not to race on ovals when he switches to the IndyCar Series this year.
The Frenchman has confirmed he will drive for Dale Coyne Racing, in conjunction with the Rick Ware Racing team, by making the move Stateside from Formula 1.
But it will be for only the 13 of the 17 rounds that take place on circuits or street courses, thereby avoiding the other four on ovals – a type of racing for which Grosjean has long since had an aversion.
And especially since his last action as a racer was the horrific crash on the opening lap of the 2020 Bahrain Grand Prix, from which he miraculously escaped with burned hands and a minor leg injury from a Haas car that split in two as it pierced the barrier.
The 34-year-old has admitted his original reluctance towards IndyCar was because he thought there was much more oval racing than is actually the case – but he still cannot bring himself to drive on that sort of track, considering what happened at Sakhir on November 29.
"It was looking at the IndyCar schedule that convinced me to do it," Grosjean told Motorsport.com.
"I don't know why, but I had in mind that IndyCar was 80% oval and 20% road track, and when I looked at the calendar I realised it was the opposite. I thought 'I'm an absolute jerk, aren't I? Why didn't I check it before?
"I've seen the racing, I love it, and I know drivers in this category like Simon Pagenaud, Sébastien Bourdais and Marcus Ericsson.
"But when it comes to driving – and maybe I'm completely wrong – I was never very attracted to ovals, although of course they are spectacular to see. Anyway, then I looked at the calendar, I saw Road America, Mid-Ohio, St. Pete, Long Beach, Laguna Seca, Barber, and those circuits are absolutely fantastic. We go!"
New year, new challenge! Super excited to go racing with @DaleCoyneRacing this year in @IndyCar .
I'll be racing the Dale Coyne racing #51 with @RickWareRacing#r8g #indycar @MindMazeTech pic.twitter.com/Zhjcn3kgsN

— Romain Grosjean (@RGrosjean) February 3, 2021
Sign up to the official Formula 1 store and save 10% on your first order!
Grosjean's decision means missing the Indianapolis 500, but he feels that is a small price to pay for not putting his family through an ordeal such as they experienced in the aftermath of his terrible Bahrain crash.
"As much as I'd like to win the Indy 500, it's a significant risk and some of the accidents we've seen are wild," said Grosjean.
"I'm not saying the drivers get injured, but they are driving cars at 210mph or more right next to each other, so it's a risk. That's the limiting factor compared to how I thought before the accident in Bahrain.
"If I was 25 and had no children I would do the whole season, no doubt. But I am the father of three children, and for two minutes and 45 seconds in Bahrain I know they thought they had lost their father.
"So if I was younger, yes, I would do it all and accept that all motorsport involves risks. But being a parent, I can't put my family through that again , and in Indy you can have big accidents.
"I think my kids have already had a feeling that nobody really wants to have and I can't put them through that again."
Follow us on Twitter @Planet_F1, like our Facebook page and join us on Instagram!