Romain Grosjean's hands may not be 100 percent healed by the time he tests an IndyCar but that's not a problem, he's twice been on the F1 podium with "a broken right hand".
Grosjean suffered burns to his hands when he crashed at the Bahrain Grand Prix, his Haas splitting into two and bursting into flames.
It took the Frenchman 28 seconds to climb from the fiery wreckage.
The crash brought his F1 career to a premature end with Grosjean having already announced that 2020 would be his final season racing with Haas.
Instead he is off to IndyCars this year, signing with Dale Coyne Racing, where he will compete in all the races except the four oval events.
He is in a race against time to be fully fit for his first outing, a test at the Barber Motorsports Park on February 22.
"I shouldn't say [this], but I've been on the podium in Formula 1 with a broken right hand twice," he told RaceFans.net.
"The pain goes away when you go racing.
"I've been racing with broken parts, I've been on the podium, I think it was okay."
He added: "My left hand [is] still quite marked but it's uglier than it is bad, I would say.
"It's all working well. The left hand ligament was pulled away, I've had surgery, this is going okay.
"The first test for us is the 22nd of February. I may not yet be 100 percent in terms of what I can do, but definitely good enough to drive very well.
"By the time we go to race one, I think I'm going to be ready."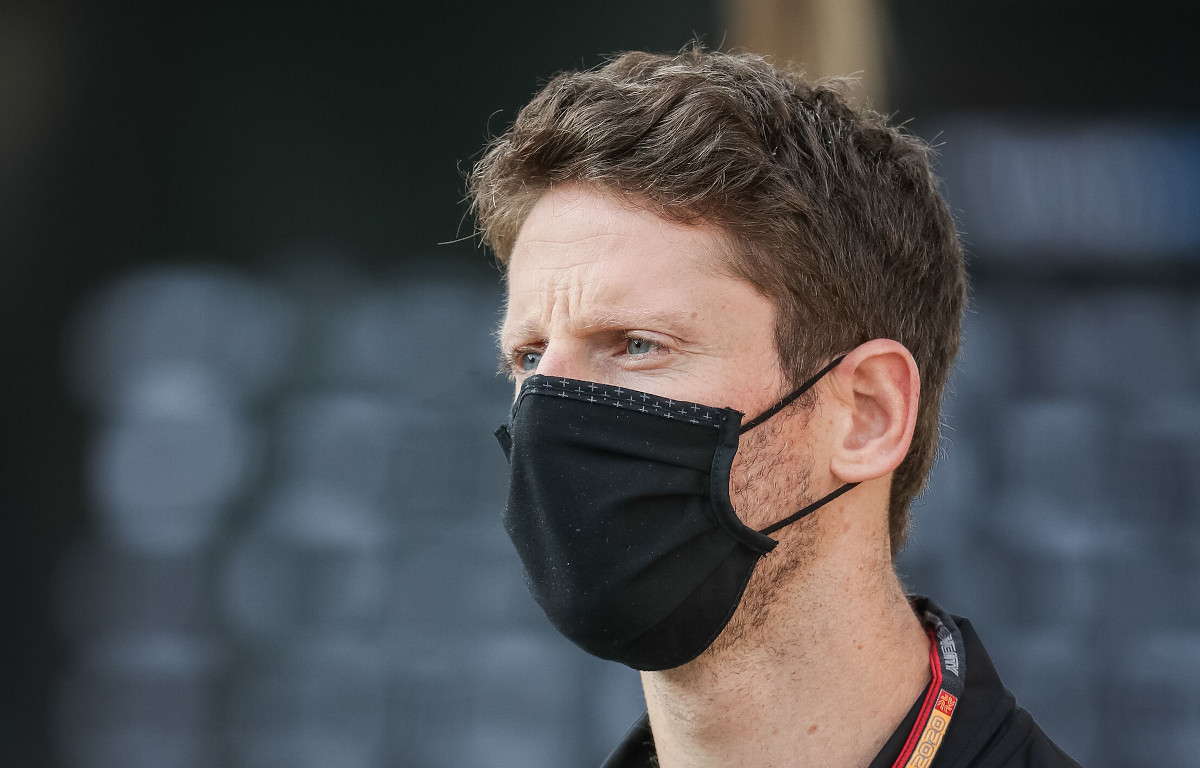 Driver and team face coverings are available now on the official Formula 1 store!
The 34-year-old's left hand was the more damaged of the two with the driver revealing his hand strength is up to "90 percent back".
"Initially the first limitation would be the ligament from my left thumb because that is just time that heals it," he said.
"But I've been very gentle and followed the rules from the doctor, who is a hand specialist in Geneva I really trust. When he tells me I can do something, I do it.
"When he tells me not to do it, I don't do it. I think that was quite important for me to know where to put the limit. He's very confident in the ligament being good.
"Really I don't see much limitation. As I say, when I wake up in the morning, the hand is quite stiff. I need to put some cream, getting it moving and so on. Some of the movements are still a bit limiting."
With the start of the IndyCar season delayed until the end of April, Grosjean has a few more weeks between testing and racing to prepare for his debut campaign.
"It all actually played into my hands, if I can use the play on words," he said. "As I say, I am not worried that we're [not] going to be okay."
Follow us on Twitter @Planet_F1 and like our Facebook page.